Weather gods shine on Howth teams for Caribbean 600
19 February 2018
Far from the chill of the winter storms and spring frosts, this Monday offers the opportunity for 2 HYC teams to compete in a race that whilst only 9 years old, is fast becoming an offshore classic - the RORC Caribbean 600. The courses is a 600 mile hybrid of offshore, coastal and round-the-cans racing and zig-zags the Leeward Islands between Anguilla and Dominica in conditions that are nothing short of idyllic for the duration of the race.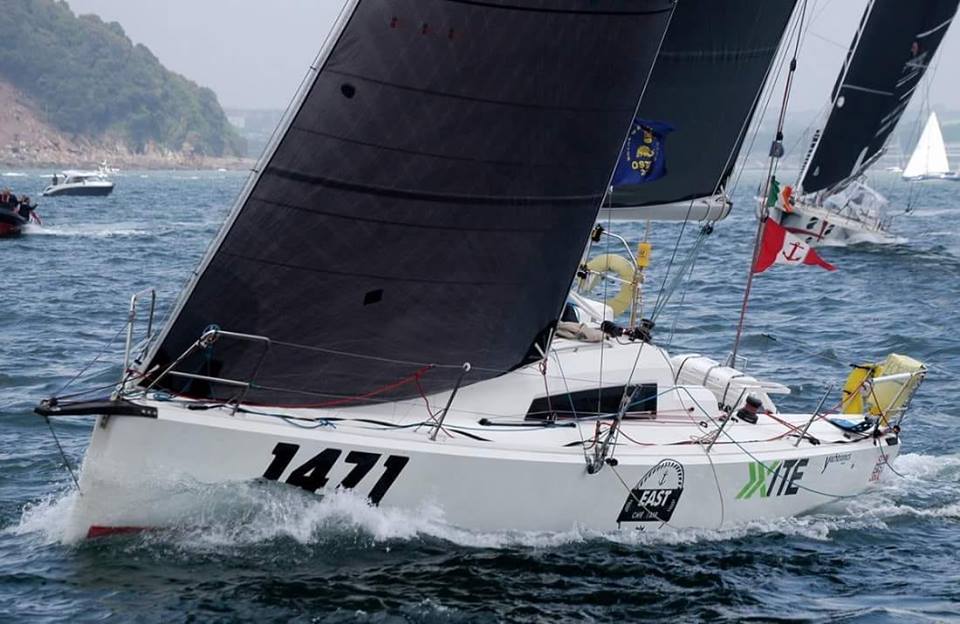 Having travelled to Antigua for the 2016 race, both teams know exactly what to expect and the predicted forecast will suit both boats. Conor Fogarty's 'Bam!' needs to be heeled on her angled chimes for maximum speed and it's no surprise that the Wright/ Jameson team chose their chartered Marc Lombard 46 'Pata Negra' for the same reason, they gambled on expecting the 20 knot + wind speeds from the north east that look to optimise the potential performance of both Howth entries.
The teams joined old friend and fellow 'Howthie' Gordon Maguire (and Afloat Magazine's 'December Sailor of the Month') when they met last weekend. Gordon is racing on George Sakellaris' Maxi 72 'Proteus' and took the time on Sunday to show his fellow HYC members around the boat with navigator Steve Hayles.
'Bam!' looks to be the smallest boat competing in this year's event but Conor and his team are determined to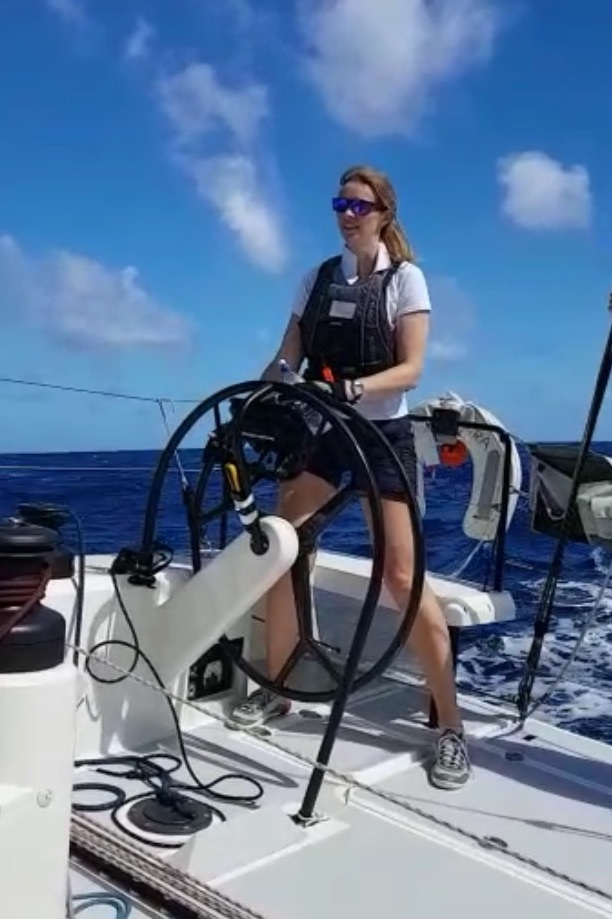 reproduce their 2016 form when they won Class 3 and finished 27th overall. There will be 7 boats racing in their class and the 'Bam!' team are reserved about their chances, being pitted against a Swan 48 and an Oyster 48 both of whom will relish the conditions with their long waterlines. Michael Wright and team finished 3rd in Class 2 in the 2016 and a creditable 25th overall in the First 40 'Southern Child', but their expectations will be much higher this week and their newly-chartered boat has form, having recently made an impact when it finished 5th overall in the Fastnet Race last August. 'Pata Negra' will be racing in Class 1 amongst fourteen other boats in the 45-65 foot range. The largest yacht in their class will be the Oceanis 55 Julia, skippered by Louie Neocleous who is just 20 years old and sailing with his father Richard. Repeat entries have come in from yachts owned by charter companies offering amateur sailors a golden opportunity to compete in the race. Performance Yacht Racing have three entries; Grand Soleil 43s Quokka 8, Jua Kali and Beneteau First 47.7 EH01. The three teams are expected to have a close battle within the class. Another charter boat duel will be between two First 40s. Susan Glenny's Olympia's Tigress will be sailed by Richard Preston, against Sailing Logic's Lancelot II, sailed by Trevor Drew. Pamala Baldwin's J/122 Liquid will be flying the Antiguan flag, as will the Antigua Sailing Academy's First 40.7 Ortac.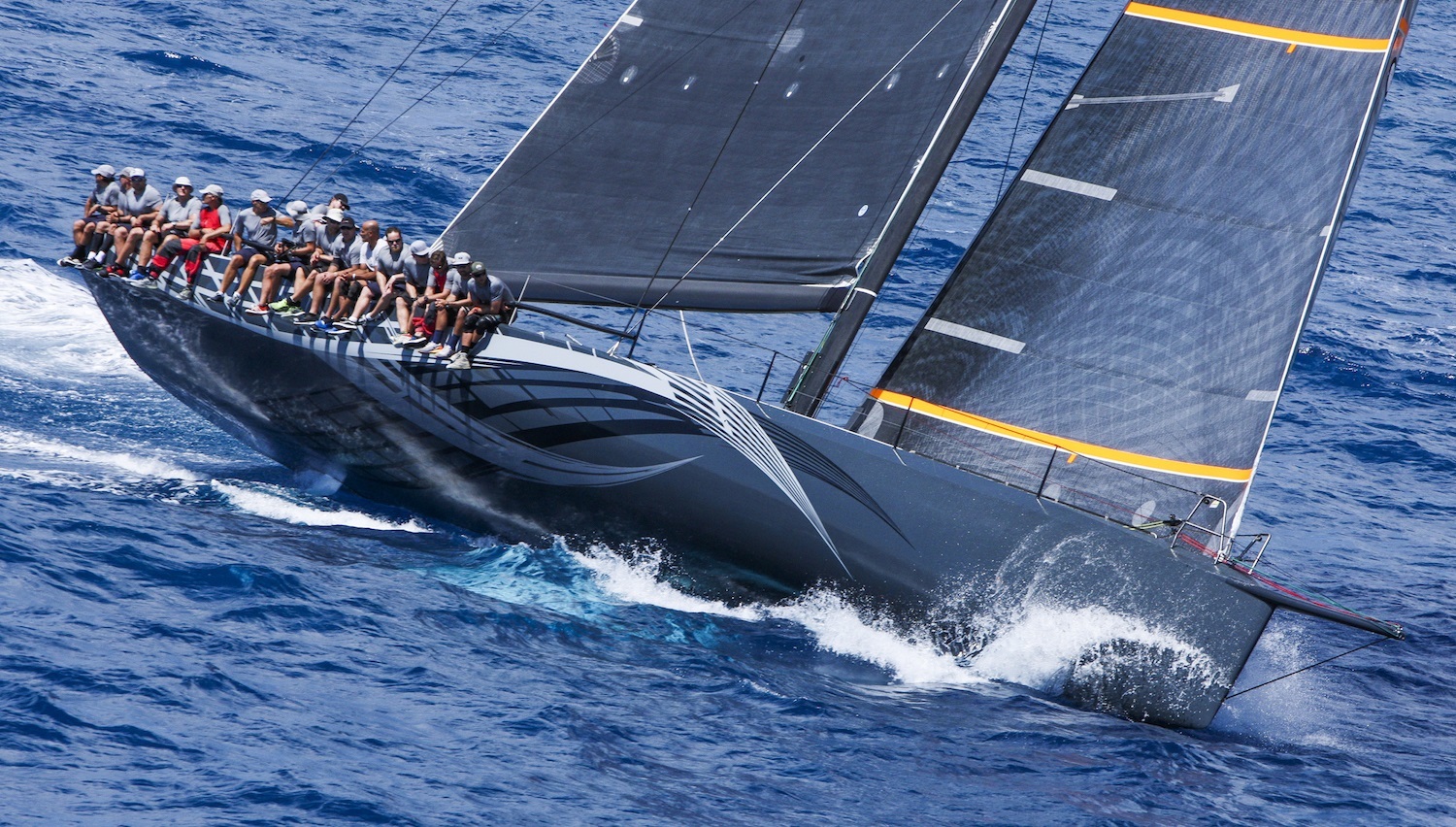 With Gordon Maguire on board, George Sakellaris American Maxi 72 Proteus is one of the favourites for the RORC Caribbean 600 Trophy, won by the yacht with the best time after IRC time correction. Should Proteus win, Sakellaris will lift the RORC Caribbean 600 Trophy for an unprecedented third time. Proteus has an all-star cast, including Stu Bannatyne who is on leave from Dongfeng Race Team in the 2017-18 Volvo Ocean Race. Bannatyne has competed in eight round the world races, winning on three occasions.
"It's the warmest of the classic 600 races so always an event to look forward to," commented Bannatyne. "The race has a lot of corners and waypoints so the whole team is usually far busier than the typical 600 mile race; especially navigators. It is a great race for crews because there are so many manoeuvres and sail changes required, good crew work really makes a difference and the guys don't mind being woken up or nudged on the rail for another change because it is always so warm."
IRC Zero is the largest class competing this year with 24 teams. The mighty superyachts, Danneskjold and Farfalla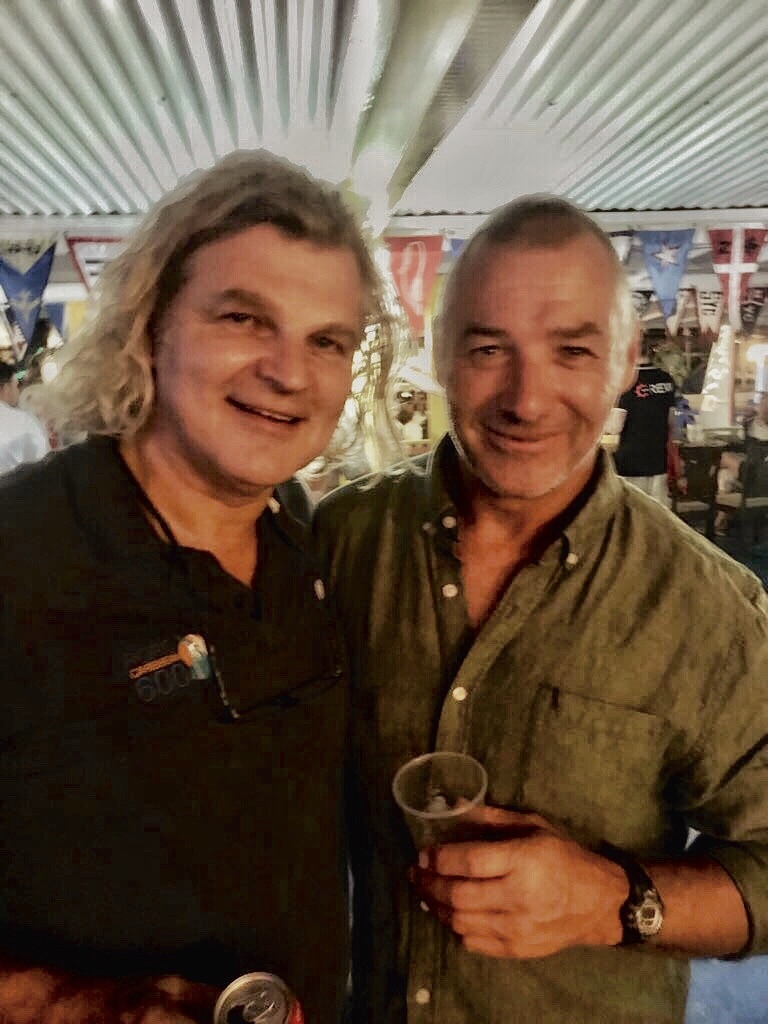 represent the two largest yachts in the race, both in excess of 100ft (30.48m) and equipped with racing systems, as well as luxury refinements below decks. Ron O'Hanley's American Privateer and Adrian Lee's Irish entry Lee Overlay Partners are both previous winners. Two new boats to the race will also be among the favourites; Eric De Turckheim's French Nivelt-Muratet 54 Teasing Machine and Jens Kellinghusen's Ker 56 Varuna. British Infiniti 46 Maverick, skippered by Quentin Stewart and Stefan Jentzsch's German Carkeek 47 Black Pearl, represent the two smallest yachts in the class, but both are capable of punching above their water line length.
In its 9 year history, American yachts have dominated the race, winning the RORC Caribbean 600 Trophy on six occasions, setting both the current monohull and multihull records. For the 2018 race, 13 American teams will be competing including, George David's Rambler 88, the Maxi 72 Proteus, and Peter Aschenbrenner's Paradox. The trio are amongst the favourites for the top prizes. However there is strong competition from Australia, France, Great Britain, Germany and of course Ireland.
American Maxi Rambler 88 is back and skipper George David will be taking part in his sixth race. David has taken line honours on three occasions and with Rambler 100, won overall under IRC in 2011, setting the monohull race record (40 hours 20 minutes 2 seconds). Rambler 88 is the hot favourite to be the first monohull home this year and has world class crew in every department, including three time America's Cup winner, Brad Butterworth. Ludde Ingvall's Australian Maxi CQS will make its debut in the race after successfully taking line honours in the 2017 RORC Transatlantic Race. Philip Rann's British Maxi La Bête poses a threat to Rambler 88 and CQS. Race founder and long-standing RORC member John Burnie will be taking part in his ninth race on board La Bête.
The race challenges boats and crew in very different ways than one might expect in northern Europe. Below deck temperatures can exceed 35 degrees and sleep is really only assisted by and earned after a tough and physical watch is completed. The 12 corners of the race course are spread throughout the race and sail changes are much more frequent than might be expected of an offshore race - see Colm Bermingham's
navigation plan for 'Pata Negra' here.
It is expected that 20-30kt north easterlies will prevail, providing for the established 'rule of 25' for this event - 25 degrees air temperature day and night, 25 degrees sea temperature and 25 knots of wind!
Start time: 16:00 - Irish time
RACE MINISITE: For all the latest news from the race, blogs from the boats, video and photos, to track the fleet or join the virtual race,
go to the race website here.
FLEET TRACKER:
All yachts including the Howth entries in the race will be fitted with a YB Tracker and can be
followed here.
Can't escape the office for sunshine and 28 degree warm water? Then enter the Virtual Regatta race from the comfort of your armchair - but prepare for very little sleep....
play here
Registered in the Republic of Ireland. Registered No. 81187