Cruising Group enjoy their annual dinner and prizegiving
17 February 2018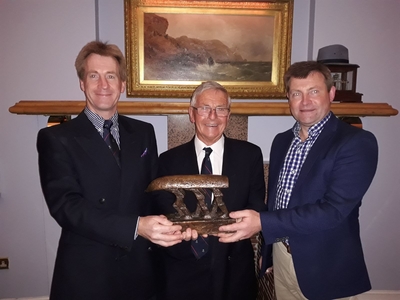 Over 70 members of the Cruising Group attended a very enjoyable annual dinner & prize giving in the Asgard Room on Friday 9th February. The group were honoured with the attendance of the Commodore Joe McPeake who gave a very informative speech on current and future club activities. He also emphasised the important support the club receive from the cruising group.
The evening began when the chairman Pat Murphy presented five members; Joe Nolan, Tom Fitzpatrick, Monica & Conor Lindsay and Clifford Brown with their Emergency First Aid certificates. Throughout the evening a free raffle took place for the many prizes donated by members. Jason and his hard working crew played a blinder by providing an excellent four course meal which was consumed while endeavouring to complete Gary Maguire's annual popular quiz for the Ken Moles Gauntlet Trophy.
Throughout the evening a 15 minute loop slide show of 2017 events was shown on the ceiling. The evening concluded with a very special a popular presentation to the winner of the Donal Skehan Trophy which is described below.
Having won the Jim Menton Trophy for the best overall cruising log last year Ken and Carmel Kavanagh were the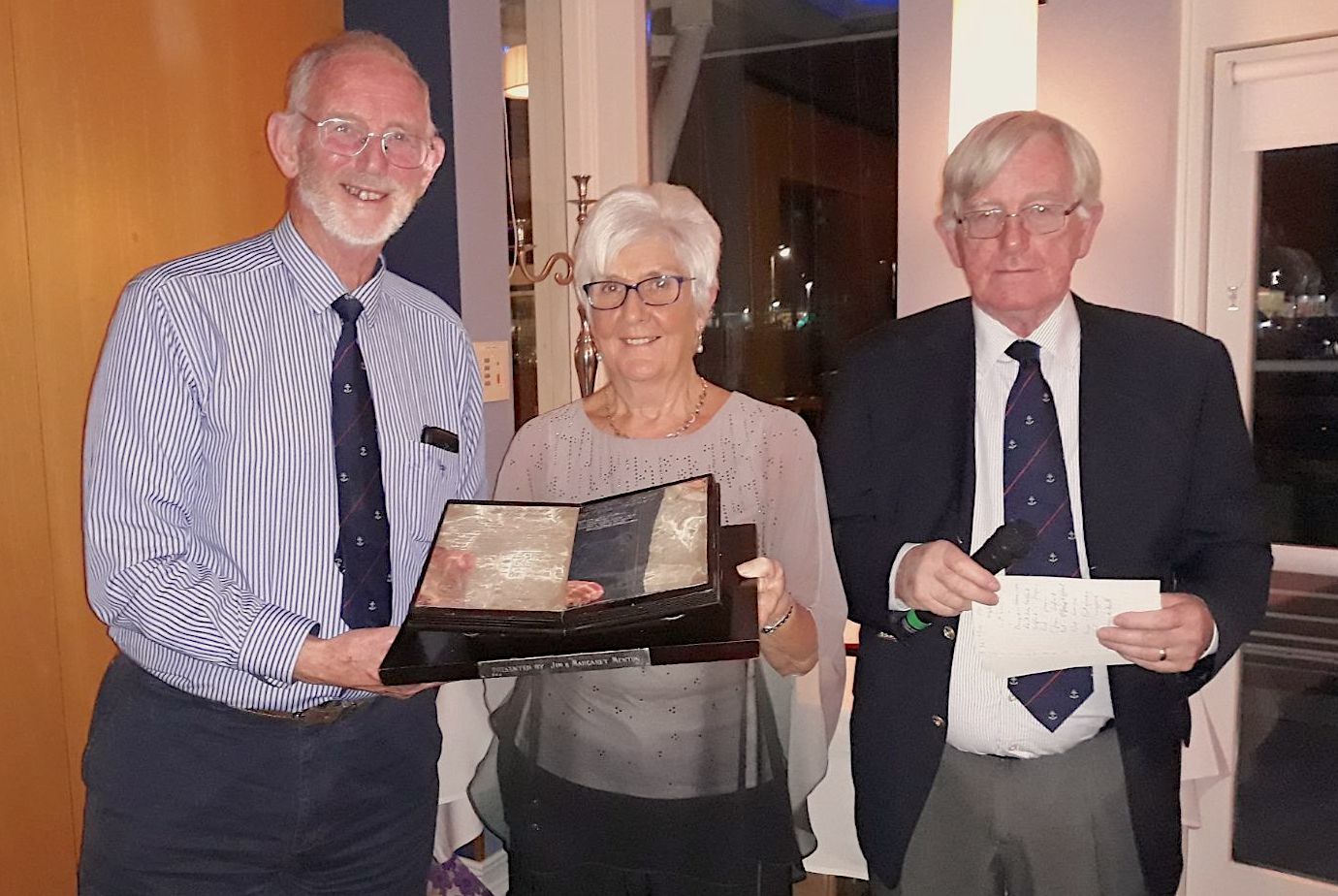 adjudicators for this year's two cruising trophies. They awarded the Jim Menton Trophy to a very surprised Pat Murphy in Aldebaran for his 2017 log covering nine varied cruises including the Isles of Scilly and Cornwall.
They awarded the Howth Plate for the best cruise from and back to Howth to Mike Medcalf in Taurus for his cruise with the Cruising Association of Ireland to Belfast and Strangford Loughs..
For the second year running "Swallow of Howth" skippered by Wally McGuirk and crew won Gary Maguire's popular quiz for the for the Ken Moles Gauntlet Trophy.
Last but not least, by any means, was the presentation of the Donal Skehan Trophy which is award to a nominee of the Howth Yacht Club, Cruising Group in recognition of his/her achievements, contributions, and/or services to sailing that might not in other circumstances be duly recognized. Having been involved with the Cruising Group awards for very many years I have NEVER experienced the reaction of all in attendance when I opened the sealed envelope and announced the winner as being a person who, over very many years, has helped, worked with and organised events for every category of sailors in Howth Yacht Club. This was a unique opportunity for the members of the Howth Yacht Club Cruising Group to honour the commitment of this person by awarding the Donal Skehan Trophy posthumously to the late Barbara Sargent. Gerry with support from their sons David and Andy accepted the award. This concluded the formal part of a very enjoyable evening.
Pat Murphy (Cruising Group Captain)
(top photo: Gerry, David & Andy with the Donal Skehan Trophy awarded posthumously to Barbara Sargent)
Please see the photographs by Edel Gilmartin of the evening in the gallery.
Registered in the Republic of Ireland. Registered No. 81187