Achievers Awards 2017 - nominees list
04 February 2018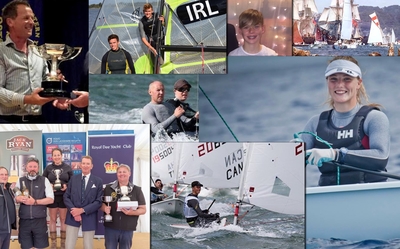 The nominee list for the 2017 Achievers Awards has been revealed by HYC's Sailing Committee and following a year of varied and hard-fought achievements by club members and teams, there are not many surprises in another outstanding roll of honour. The winners from each category will be announced next Saturday 10th February at 19:00 in the club and members are invited to attend and join the 57 nominated 'achievers' from whom the victors will be announced and presented with their various prizes.
Too numerous to name in this article and much too perilous to speculate any favourites, the Achievers Awards is always a rewarding annual celebration for all members to experience and in many cases is the culmination of campaigns, projects and successes locally, nationally and internationally by HYC's talented sailors and volunteers.
See the below full list of nominees for the various categories and join us after the 6 Nations matches next Saturday for an evening of celebration!
Registered in the Republic of Ireland. Registered No. 81187