Optimist Prizegiving for HYC sailors
04 December 2017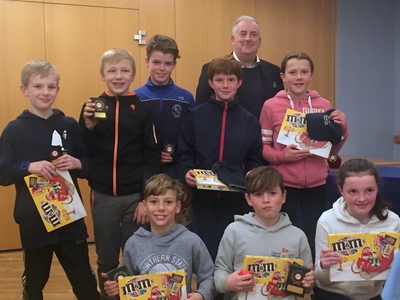 HYC's Optimist sailors gathered last Friday evening for their annual club racing prizegiving. Aspiring Olympian Aoife Hopkins spoke to the children about her own experiences of her pathway from starting Oppie sailing at nine years of age to now campaigning the Laser Radial at an international level.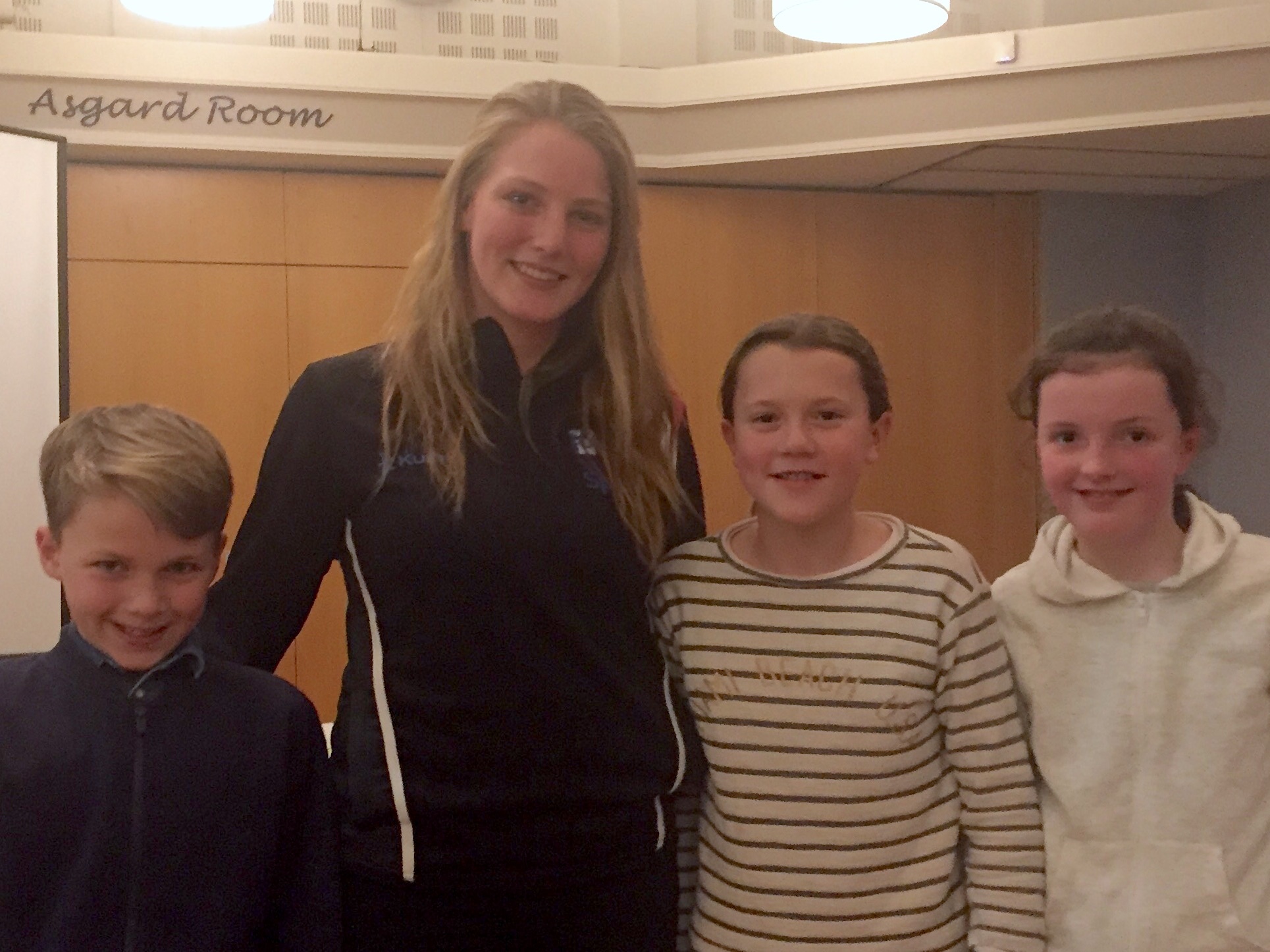 Commodore Joe McPeake made a brief speech & outlined the club's plans for junior sailing and its commitment to the local Optimist fleet. He congratulated the club's Optimist performance sailors for their achievements in the year. He congratulated Luke Turvey for winning the National Junior & Open Championships this summer and Johnny Flynn for coming a close 2nd. He also congratulated Luke & Johnny for representing Ireland at the European Championships and Thomas O'Neill who represented the club at the French Nationals. Other successes noted were the four HYC sailors who were selected for the National Squad – Thomas O'Neill, Adam Walsh, Hugh Turvey & Luke Turvey and HYC's team racers who came 3rd in the VP Cup in June.
The Commodore then presented the children with their prizes:
Spring Series – 1st Thomas O'Neill
Early Summer Series – 1st Des Turvey, 2nd Harry Sanfey
Summer Series – 1st Oisin Kelly, 2nd Tadgh O'Callaghan, 3rd Cillian Twomey
Most Improved Transition – Ciara McMahon, Sorcha O'Connor, Elliot Tomkin Beddy
Most Improved Regatta – Dylan Cassidy, Sarah & Hannah Scott
Endeavour Trophy - Sarah & Hannah Scott
Following a short sailing quiz the kids tucked into pizza & chips with all the friends they made during the summer.
Well done to all our Optimist sailors!
Registered in the Republic of Ireland. Registered No. 81187