Howth's 'Chain Gang' hard at work
03 November 2017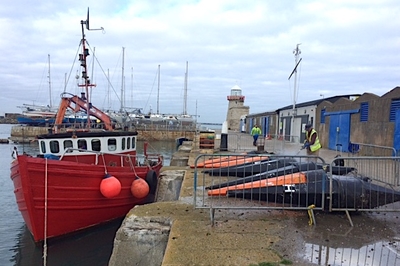 The summer sailing season is confirmed as definitely over when the racing marks are lifted and brought ashore after the Autumn League. This year large orange marks will replace the traditional black /orange/ yellow conical marks for the upcoming winter Brass Monkey racing series – so don't go looking for the regular ones! Marks with their heavy chain and metal weights were lifted this week with the assistance of local fishermen and brought ashore for storage in the East Pier Chain Shed. They were pressure washed while on the pier and then inspected for damage by the Marina Team.
The marks will be cycled through a repair program in the HYC workshop during the next few weeks by one of the club's members to seal all leaks and cracks, install additional buoyancy and then have them repainted and rebadged ready for the Spring of 2018. It's not unusual to have them damaged from collision with boats and even sunk from time to time.
Last year some of the westerly marks were moved to new positions to reflect the movement of sand on Portmarnock beach and at the Spit Bank, so ensure that you change your co-ordinates when the new positions are reconfirmed on the club's Sailing Instructions next year.
Many thanks to all involved in the 'heavy lifting'.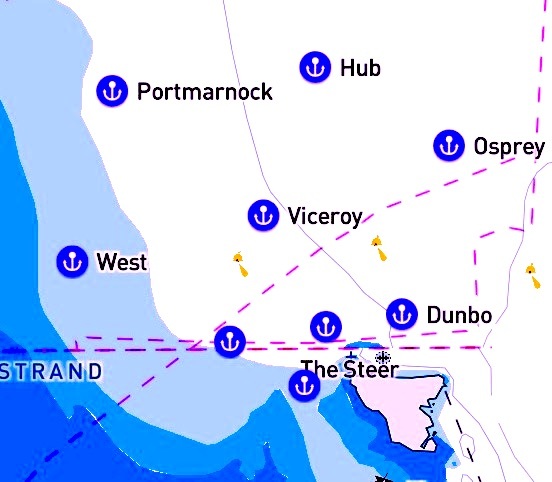 Registered in the Republic of Ireland. Registered No. 81187