A seriously competitive SB20 Nationals!
20 September 2017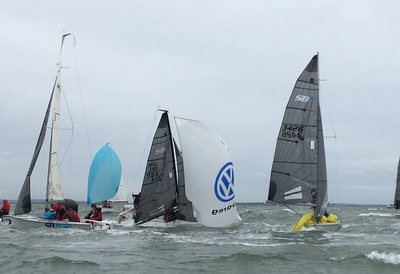 21 SB20s arrived in Howth for their Nationals Championships sponsored by Venuesworld.com and Dubarry. What was to unfold were three days of excellent racing in varied conditions. Three races each day were excellently overseen by Race Officer Richard Kissane and his team.
Friday brought strong winds and choppy seas with Bád Kilcullen (S.Hyde ) winning the first race and SinBin ( M. O'Connor) taking second. Race 2 brought Ridgefence.com (P. Kennedy) to the fore and SinBin again second. Race 3 was another win for Bád Kilcullen with SinBin another consistent second.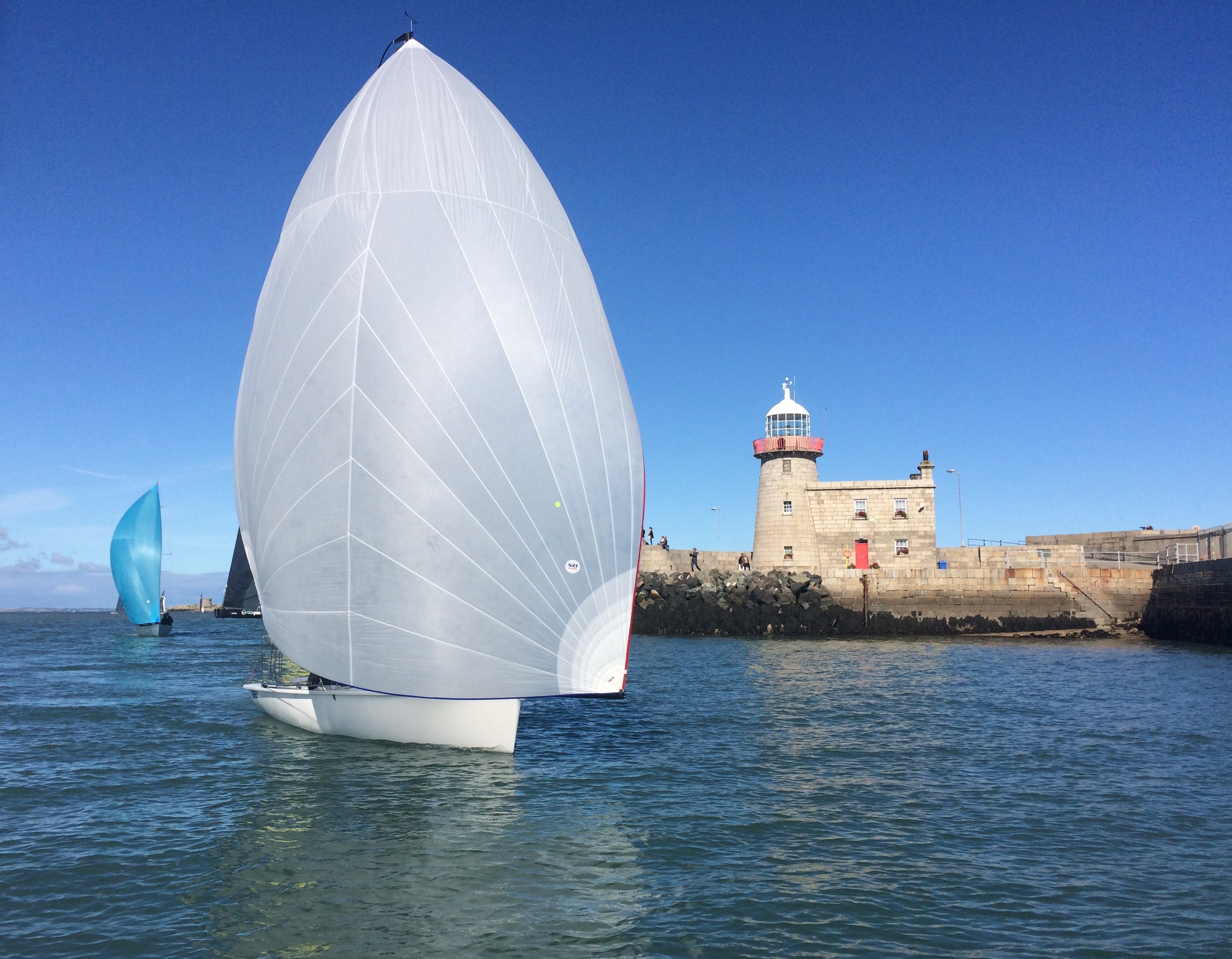 Saturday gave us medium winds with the fourth race being taken by Broomsticks (M. O'Leary) and SinBin carrying on with another second. Race five's line honours were taken by Alert Packaging (J. Burke) with Lo Fly (S. Doran) taking second. The sixth race brought SinBin a win with Seabiscuit (M. Cuppage) following through the line.
Sunday brought light winds and the promise of a hot battle for the title with SinBin leading Bád Kilcullen and Ridgefence in third. Race seven gave Ridgefence their second win with the HYC team on Spanners (D. Sheridan) second. Race 8 and we had a home winner in the guise of Binn Eadair Racing (C. Dickson) with Bád Kilcullen second. The last race was won by Bád Kilcullen with Spanners again second.
After nine races and seven different race winners, this superbly competitive series had come to a close with the Corinthian World Championship winning team of Michael O' Connor , Davy Taylor and Ed. Cooke on SinBin adding the Irish National Title to the one secured in Cowes a couple of weeks before. Taking the winners all the way to the final race were second placed Bád Kilcullen with Stefan Hyde, Gerry and Jimmy Dowling only 3 points behind. Third place was taken by the Ridgefence team of Peter Kennedy, Stephen Kane and Dave Cheyne and just off the podium in fourth were HYC's own Spanners Darragh Sheridan, Shane Murphy and John Phelan.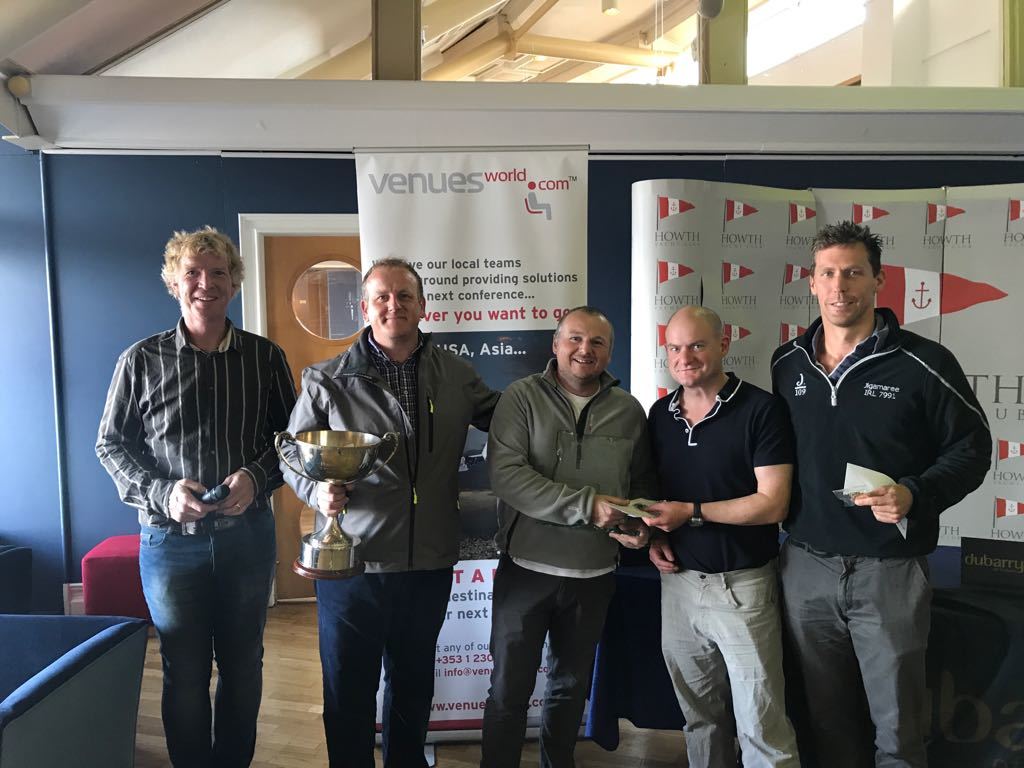 Photo: Shane Murphy (Championship Chairman) with Michael O Connor, Davy Taylor and Ed Cooke and HYC Vice Commodore, Emmet Dalton
The SB20 class as a whole had a great weekend of racing and would like to thank the team at HYC for an excellent event.
Click here for championship gallery
Shane Murphy
Regatta Chairman
Registered in the Republic of Ireland. Registered No. 81187