K25 team arrive in Canada for J24 Worlds
11 September 2017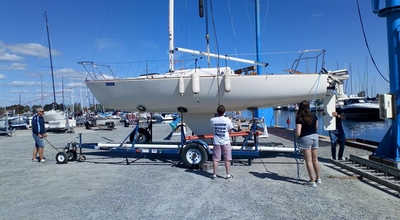 Howth K25 team member Ciaran White reports on the first three days following their arrival in Canada for the J24 Worlds next week. Ciaran travelled with team mates Lizzy McDowell, Harry Cronin, Daragh White and Graham Blay and the championships begins on the 15th in Mississauga, Ontario.
8th September - We arrived in Dublin at 10am for a six and a half hour flight to Toronto which departed at 1:30pm. We brought over our own sails through the 'sports equipment' cargo facility so we ended up having to get a jumbo-size taxi from the airport in Ontario to the sailing club! We eventually got to the club at 6pm local time (11pm Dublin time). We were then shown to our accommodation (a Beneteau 40.7!) on the marina which will be home for the next 2 weeks and went for a swim in the clubs swimming pool to relax and to help combat the effects of jet lag. We were delighted to see our charter boat which is fantastic condition and although an older build, it's modernised perfectly to today's standards. We then hit the local supermarket for the food supplies and breakfast/ lunch for the next few days. We were introduced to so many people and they are all super helpful and very chatty people and they all seem to love the Irish Under 25 team - its plenty of fun trying to spell and pronounce our names haha!
9th September - Recovering from the jet lag and time zone difference, we got up and went to the local supermarket to buy all the essentials that we couldn't get the night before. The team met the owner (Joe) of the charter boat and wasted no time in going up the mast and rigged and tuned the boat specific to our tuning guide. We then dropped that boat in the water for the training clinic on Sunday and again hit the pool for some team bonding and had dinner and a early enough night...
10th September - We had an early start and got up and went to rig the boat for the training clinic. On the water we had a fantastic view of downtown Ontario and the CN tower. The wind was very light - 2 knots at most, so it was a tough morning but after a early lunch the wind filled in and we had a good 2 hours training in the race area and figuring out the new boat. Tomorrow is going to be a 'tourist & rest' day for us, as we plan to visit Niagra falls or the CN Tower, with training resuming on Wednesday - the day before measuring.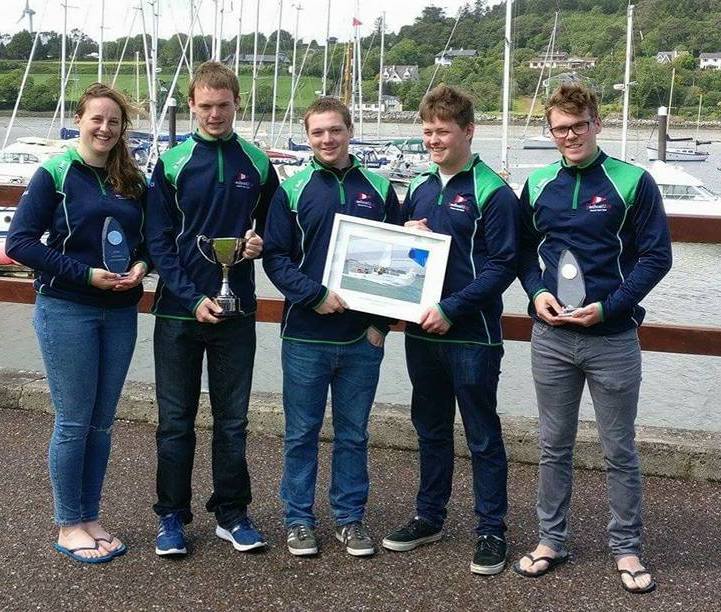 Registered in the Republic of Ireland. Registered No. 81187