Child Protection Course at HYC
31 July 2017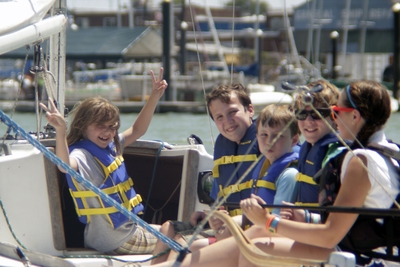 As part of Sailing Ireland and Howth Yacht Club's commitment to ensuring that all of our water sports are accessible, fun and safe for children and vulnerable adults, the club will be running a Safeguarding 1 (Child Welfare and Protection Basic Awareness Course) on Saturday 9th September at 10-1pm.
The objective of 'Safeguarding is to ensure the well-being and safety of anyone taking part in activities run by the club. We recognise that we all hold a particular responsibility towards those children and vulnerable adults who choose to participate in our sports and activities.
Our sport's governing body delivers a range of information and training programmes aimed at volunteers, staff, instructors, coaches, managers and administrators from affiliated Clubs and Training Centres such as HYC including the Irish Sport Council certified 3hr Safeguarding Courses.
Cost of the Safeguarding 1 Course will be €10 (members) and €25 or non members. The cost will include a light lunch. There will be limited availability, so please book early!
The full available programme is as follows:
Safeguarding 1 – Basic Awareness Workshop in Child Welfare and Protection (3hrs)
Safeguarding 2 – Club Children's Officer Workshop (3hrs)
Safeguarding 3 – Designated Liaison Person Workshop (3hrs)
By following the principles, policy and practical guidelines contained in the Code, Junior Organisers, Committee Members and Instructors can play their part in providing a safe and enjoyable environment in which children can learn and thrive.
Bookings can be made by contacting the club office at 01 8322141 or at training@hyc.ie
Registered in the Republic of Ireland. Registered No. 81187