HYC sailors excel at Optimist Connacht Championships
17 July 2017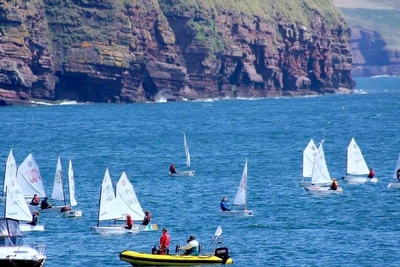 Last weekend eight of the club's junior sailors travelled south to Waterford Harbour Sailing Club to compete in the Optimist Connacht Regional Championships. Forecast conditions for Saturday were looking marginal with a medium to fresh sou'westerly expected to whip up the ebb flowing out of the harbour. On the day however, it was fog that proved to be the decider, with the Senior & Junior fleets being stood down after fog banks rolled across the course. With racing lost for the day, the pressure was on to get a required three races completed on Sunday.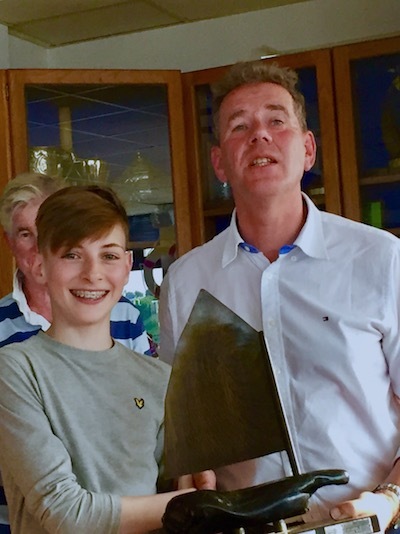 Conditions on Sunday were the polar opposite with bright sunshine but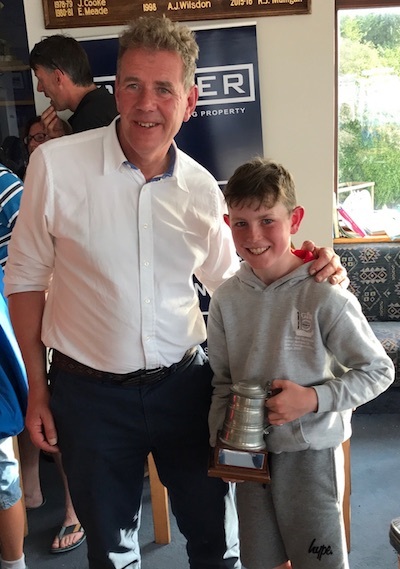 little in the way of a decent sailing wind. The two fleets managed to get two races completed in a light northerly before the wind disappeared. The third and final race of the day was eventually raced in mid-afternoon when a light sea-breeze managed to make an appearance. HYC made its presence be felt with its sailors topping all three fleets. In the ever competitive Senior Fleet, Hugh Turvey's win in the final race secured him the perpetual trophy for 1st Irish Senior & 2nd overall with Spanish sailor Alfonso Moreno Perez topping the overall leaderboard. James Anglim came 2nd in Senior Silver.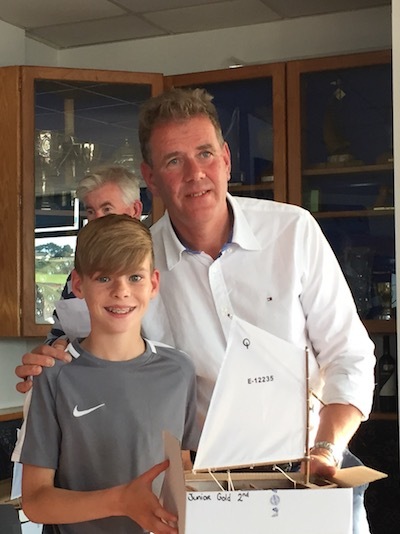 The Junior Fleet continued to be a two-way battle between HYCs' ace Juniors, Johnny Flynn and Luke Turvey with Johnny managing to reverse the scoring order from the recent Ulster Championships by winning all races and Luke this time, scoring all 2nds. Clubmate Adam Walsh finished 8th overall and Fiachra Farrelly secured 1st Junior Silver which now promotes him to the Gold Fleet.
Whilst the Main Fleet struggled to get races in on Saturday, the Regatta Fleet managed to race two races in testing, gusty conditions just outside of the Harbour at Dunmore East. They added four more to the tally on Sunday and again HYC topped the scoreboard with young Des Turvey taking the top slot.
Well done to all our sailors - they cudna Dunmore!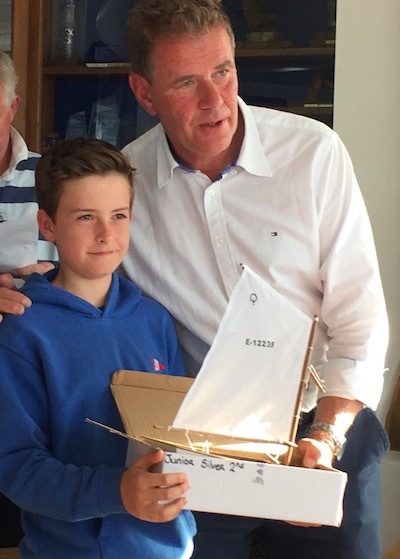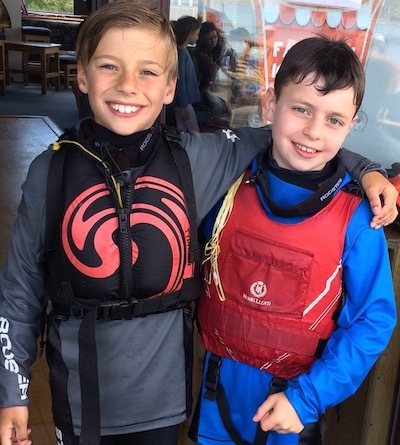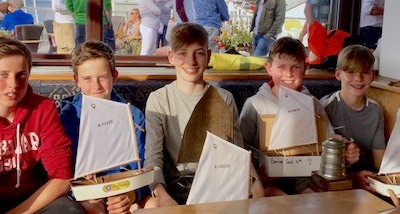 Registered in the Republic of Ireland. Registered No. 81187