Light Winds and Sun for the Gibney Classic
17 June 2017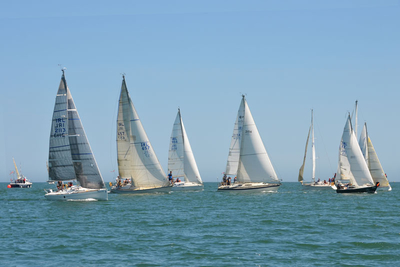 The Gibney Classic was sailed in the most glorious day this year with winds of 10/19 kts. I am only guessing as I had no clocks on board working. There was no need for oilskins as it was also beautiful and sunny.
We had 43 entries
6 in Class 2
8 in Class 3
7 in the Howth 17s
13 in Non-Spinnaker
9 in the Puppeteer 22s
With many other boats cruising going over to Malahide to join the festivities.
This was a fantastic turnout as we were also competing against the Dun Laoghaire to Dingle Race and Sovereigns Week, where we would lose a few extra boats too.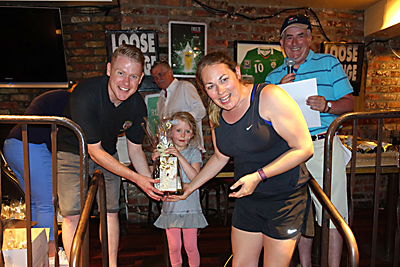 I would like to thank the people behind the scenes that make all this happen as they are mostly volunteers
Robert Orr and his crew who gave us a fantastic course (I asked for a two hour race and "Flashback", first boat home, finished in 1 hour 48.30 minutes...not bad!)
Noel Davison for organising our posters
Conor Lindsay for photography
Damien for organizing the berths on Malahide Marina
Stephanie Ennis for all our printing, especially the lovely Wine Labels.
Mary Faherty for all her help with results in Gibneys and other work behind the scenes
Deirdre Moore-Somers, Commodore of Malahide Yacht Club, for encouraging the Malahide boats to join in.
Maureen Muir who puts endless hours in organising this event with the Gibneys and Howth Yacht Club.
Christine Kerley who processed the results
Fred Connolly for organising the Marina for our visitors
As usual the Gibneys gave us a great reception and, with the Malahide Festival also on, had a packed house. Their generosity knows no bounds!
This event is growing year-on-year. Everyone really enjoyed the day
I would like again to thank the Gibney family for all their support in the past and, hopefully, many years into the future.
Many Thanks,
Dermot
Registered in the Republic of Ireland. Registered No. 81187