Superb 'days in the office' for Lambay Rules and Storm at Tarbert
30 May 2017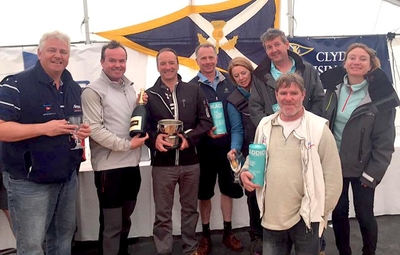 The 2017 Silvers Scottish series in Tarbert, hosted by the Clyde Cruising Club was a very mixed affair from a weather point of view. Blistering sunshine in shorts and tee shirts, a cancelled day due to no wind and a classic Scottish day of blustery winds and cold rain tested the competitors and the race organisers to their limit. The on the water race committee led by former Etchells world champion Stuart Childerley, did a superb job despite the circumstances giving a brilliant mix of windward leeward and round the cans racing.
Howth was represented by four raiders, Pat Kelly's Storm, Stephen Quinn's Lambay Rules, Johnny Swan's Harmony and Patrick Boardman's King One. Another 10 or so Irish boats also journeyed from as far as Cork to contest this classic series, an institution from the early days of Tomatin and McEwans Lager.
Competition was quite fierce in the Class2, and Class 3 divisions as everybody relearned the nuances of sailing in Loch Fyne. Patterns were forming after the first two days racing with Storm and Lambay Rules in the running on entry into the last day. Both had all the work to do and the pressure was on right up the very last moments of the last race.
Storm sailed two flawless races in Class 2 from two flawless starts, and managed to win both races and take the series by two points from Rob McConnell's Fools Gold. A great testimony to the work they have put in to making her a symmetrical boat.
Lambay Rules cut it even finer to win by one point from the Angus/Challis owned Trastada. This was a particularly significant and satisfying win for Quinn and his crew as they have been runners up for the last two years to Trastada. Lambay Rules were also thrilled to receive the 'IRC Overall Winner' and 'Best Foreign Boat' awards. All in all, a great few days at the office.
(Top photo: Lambay Rules team - Peter Kingston, Stephen Quinn, William Lacy, Stephen O'Flaherty, Carla Fagan, Dave Cotter, David Cagney and Sinead Harte.)
Below: Pat Kelly holds tight to the trophy with the crew of Storm in high spirits following their win in the RC35 Class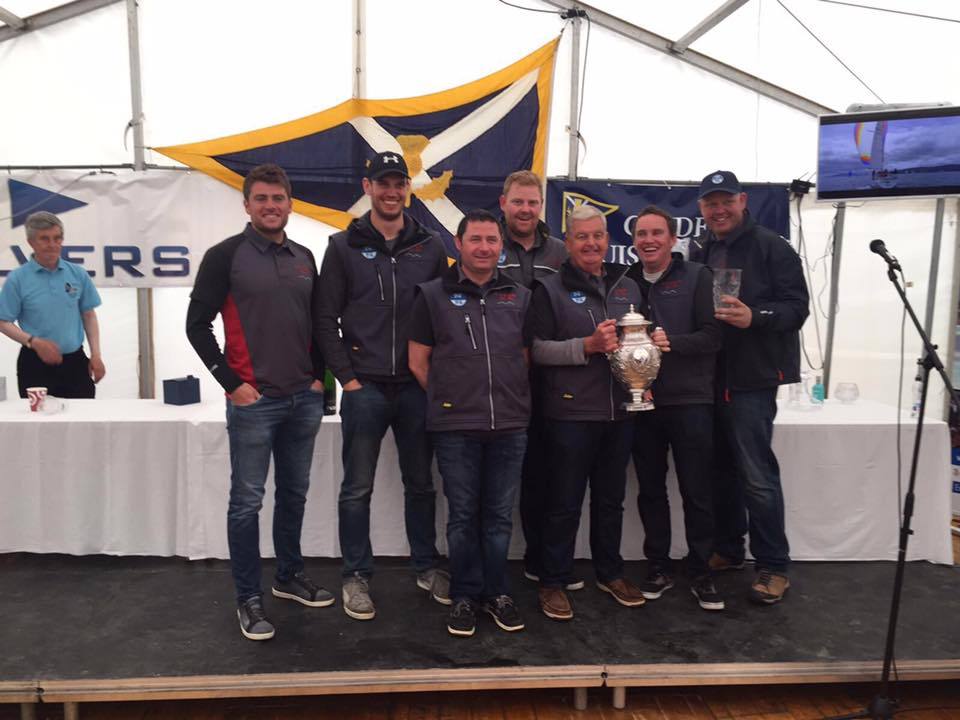 Registered in the Republic of Ireland. Registered No. 81187