Junior night - Try Sailing and join us for pizza
08 May 2017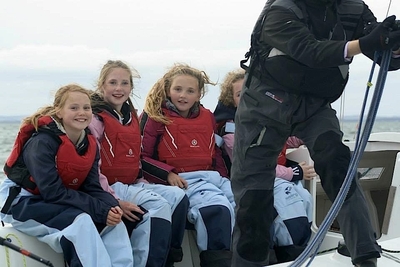 HYC is organising two 'Try Sailing' evenings in May with an opportunity for our Junior members to invite a friend (non-member) to join them for an evening and to come and sail on one of the club's J80 keelboats and enjoy a pizza afterwards in the club.
The club will provide buoyancy aids and all you will need to bring is waterproof jackets / non-slip shoes, and a change of clothes and a towel (just in case!). Each crew will be accompanied by an instructor and assistant, who will help explain the basics of sailing and they will give your 'non-sailing' friends a taste of the thrill and enjoyment of the sport.
Parents and guardians are also invited to enjoy the club's hospitality while the juniors are sailing and we hope that they will join us and enjoy the bar facilities for food and drink during and after the sailors come in off the water.
Primary School Evening – Thursday 18th May 5-8pm. ***SOLD OUT***
Secondary School Evening – Friday 26th May 5-8pm. Confirm Booking by Friday 19th May
Members should secure places by giving your name and your friend's name to: training@hyc.ie
Registered in the Republic of Ireland. Registered No. 81187