UCD tops at IUSA Student Yachting Nationals
01 May 2017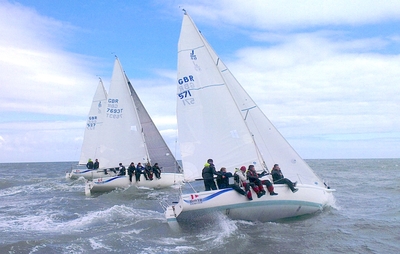 The Irish University Sailing Association (IUSA) Student Yachting Nationals 2017 were hosted again in Howth Yacht Club in the club's new fleet of J80s on Saturday the 29th April. The event was headed up by National Race Officer Scorie Walls.
The following teams participated in the National event which sees the winning team participate in the Student Yachting Worlds:
Cork Institute of Technology 1 (CIT 1)
Cork Institute of Technology 2 (CIT 2)
University of Limerick Sailing (UL)
Trinity College Dublin (TCD)
University College Dublin (UCD)
Queens University Belfast (QUB)
Dublin City University (DCU)
National University of Ireland Galway (NUIG)
At the briefing, the eight teams were drawn into two separate flights. The participants then took to the water and the boats left the harbour full of vigour and proceeded to the race area under spinnaker - some less successfully than others. This helped the Race Committee make their first decision. No spinnakers would be used during racing in the breezy conditions!
Under the auspices of Scorie Walls who was also the Principal Race Officer (PRO) and her team comprising Rupert Jeffares, Paddy Judge, Susanne Cruise, Terry Harvey, Mike Head, John Doran, Brian McDowell, Emmet Dalton, Kieran Jameson and Marcus Lynch, the flight series races got under way in difficult south-easterly conditions which ranged in strength from 17 knots to upper gusts of 27 knots at the end of the day. Each flight completed four races and the top two teams from those flights qualified for the final series.
Defending champions CIT 1 dominated their flight with 4 race wins and TCD finished second in this flight. The second flight was won by UCD with NUIG coming second.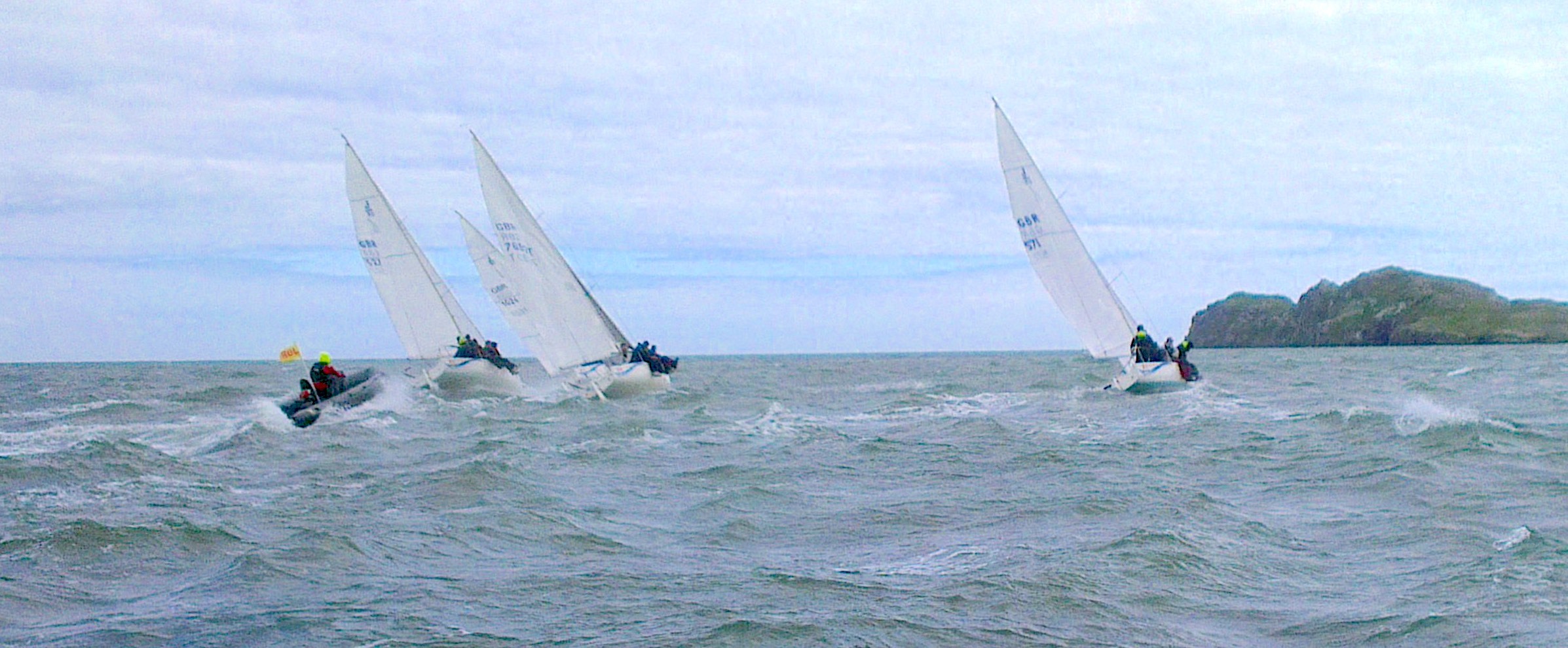 The final series was raced in difficult rising wind conditions, in which all crews displayed excellent boat handling skills and showing grit and determination on the start line. After a hotly contested two races of the final series and with the conditions deteriorating, the PRO took the sensible decision to finish racing for the day.
Back on shore with an adverse forecast and exams imminent for many of the students a decision was made to not race the second day and the results from the two final series races stood. UCD captained by Will Byrne and with Howth Yacht Club member Tara Flood on board, were presented with the IUSA Student Yachting National title for 2017 by Commodore Joe McPeake, with second place going to Trinity College Dublin and third place going to NUI Galway. Flight results - Finals Results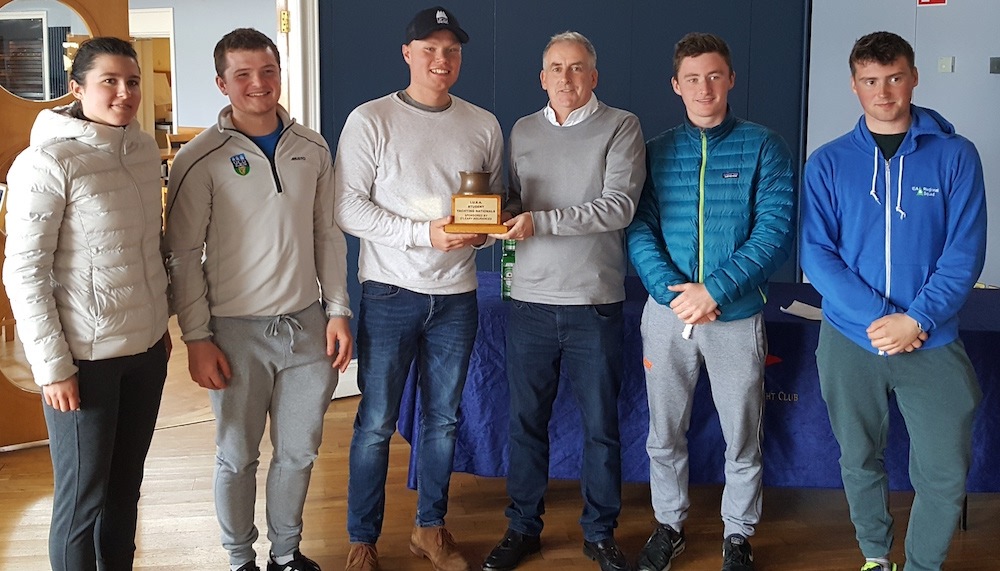 A big thank you to all the volunteers from IUSA and Howth Yacht Club who gave their time to make this a successful event and we wish UCD the very best of luck representing Ireland at the Student Yachting Worlds.
Report by Marcus Lynch (Honorary Sailing Secretary)
Registered in the Republic of Ireland. Registered No. 81187