Lambay Races promise a weekend-long party
17 April 2017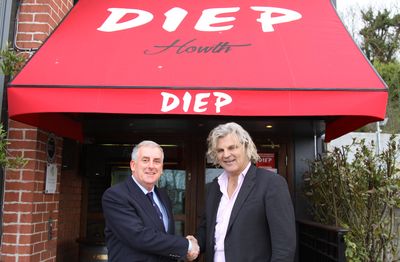 With a return to what used to be a weekend-long event, this year's HYC annual summertime keelboat regatta has been re-formatted to celebrate the traditional weekend that was the Lambay Races & Howth Regatta.
The return to a historical format on the June bank holiday weekend includes racing around Ireland's Eye on Friday night followed by the traditional Lambay Races on Saturday and a cruise-in-company/family day on Sunday. Bolstered by a partnership with the Michael J Wright Hospitality Group, this year's infamous standards of racing and race management will be complimented by a party to be remembered afterwards!
Competing classes will be divided into three fleets each with their own race management team. The large offshore fleet will comprise of five 'cruiser classes' along with the Shipman Class, while the inshore fleet includes one-design fleets such as J80s, Ruffians, E-Boats, Puppeteers and the Squibs. Consolidating the theme of returning to the historical 'weekend' regatta, Howth's indigenous class, the Howth Seventeens will join the 'Classic Classes', starting and finishing off the East Pier. This will be the third year that visiting classic boats will join the event.
The short race on the Friday evening will conclude with a prize-giving in the clubhouse along with a reception for those visitors sailing from further afield and planning to race (or cruise) the following day and on Sunday.
The Lambay Races on Saturday provide a unique opportunity and challenge for racing teams to compete in what might at first glance appear to be a relatively straightforward windward-leeward race, but encompassing a variety of extras including coastal navigation, tidal considerations, shoreline rock-hopping and sailing in a variety of weather conditions on the different points of the course.
Speaking at the launch of the sponsorship announcement, Commodore Joe McPeake said 'The club is delighted to have the partnership with Michael and his team and there is no doubt that the involvement of the Michael J Wright Hospitality Group will add a significant extra dimension to this ever-popular regatta.'
The club is encouraging everyone to get afloat that weekend - racing or not, there will be something for members and visitors of all ages to enjoy. A massive entertainment and hospitality program is being assembled and it will include an event reception on Friday evening, live bands after racing on Saturday with themed bars and 'Diep' catering providing a lively party through to prizegiving and after the Lambay Dinner, more live music and dance into the small hours.
Sunday's cruise around Ireland's Eye and family day ashore will no doubt be aided by the 'lay-day' that the Bank Holiday Monday will provide.
Every boat that enters the Regatta will get a generous €50 voucher for the new 'Diep' restaurant opening in Howth, the event represents extraordinary value for competitors and in many cases returning the cost of entry!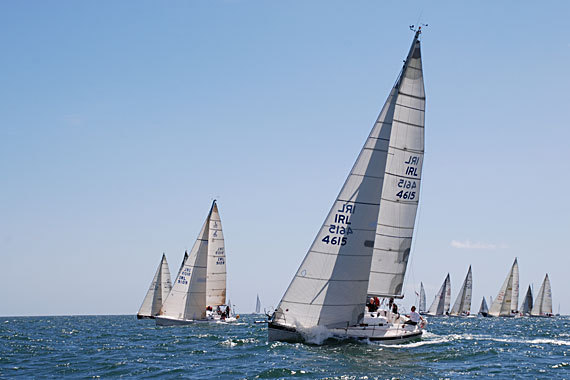 Registered in the Republic of Ireland. Registered No. 81187