RS Eastern Championships extend discounted entry
08 April 2017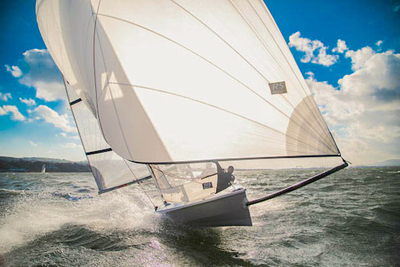 HYC will host the RS Eastern Championship over the 22nd April. and 23rd April. For those of you who haven't managed to get your entry in there is still time and a rumour that the late entry surcharge date has been extended to the 12th April!
The RS classes will be joined by the National 18 and SB20 Class, promising to match the champagne sailing with plenty of craic in the club after. For those avid rugby fans we can promise the Munster and Leinster matches will be recorded and shown after sailing, a great way to kick off the evening's entertainment.
RS Feva:
The Feva class have been busy over the winter months and have already had training clinics in Dun Laoghaire and Greystones. This weekend they are training in Malahide and in the run up to the Easterns will be having 3 days training in Howth. Training is open to all sailors around the country regardless of ability. 20 boats are expected for the Easterns and there is a lot of renewed interest in the class now from Optimist sailors looking to try a two hander. It is also great to see ex Feva sailors making the move into RS200s. If you want to get involved in the Feva action then check out our Facebook page, RS Feva Ireland, or send an email to fevaireland@gmail.com.
RS 400 and RS 200:
Entries for the 400 and 200 classes are gaining momentum, quality sailing is promised with new teams entered to challenge the established faces.
Will the RS200 teams of Spain/Spain and O'Leary/Williamson have maintained their form from last year? I hear that the RS200 class has been working hard over the winter to close the gap. Defending RS400 Eastern Champion Alex Barry returns. Let's see if we can keep the trophy in Leinster this year!
**Late entry surcharge date has been extended to 12th April** Enter online here
Registered in the Republic of Ireland. Registered No. 81187