SB20s join a host of classes for a weekend full of 'Eastern Promise'
03 April 2017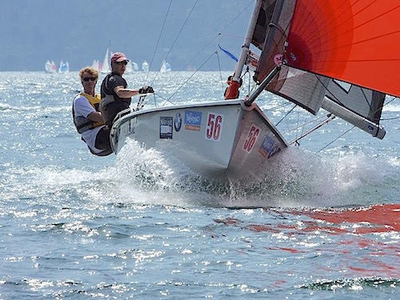 HYC is now inviting entries for the SB20 Eastern Championships. The SB20 racing season is a carefully crafted calendar and began in Howth this weekend with the Key Capital Private sponsored 'Spring Warmers' - an event that is ideally placed to prepare the SB20 teams for their Eastern Championships which will be held in HYC over the weekend of 22nd & 23rd of April. This will be a busy year for the class with a 'hat trick' of events in Howth, finishing with their National Championships in September.
This April in Howth, their Eastern Championships will be run in conjunction with the National 18s Eastern Championships, whilst the RS fleets will be racing on a separate adjacent course for their own Easterns on the same days.
Entry is online here and for those not competing in the 3 championships being held that weekend, why not come down to soak up the atmosphere of this eclectic mix of high performance boats.
Registered in the Republic of Ireland. Registered No. 81187