Sunday afternoon sailing for Regatta and Transition sailors starts on 7th May
02 April 2017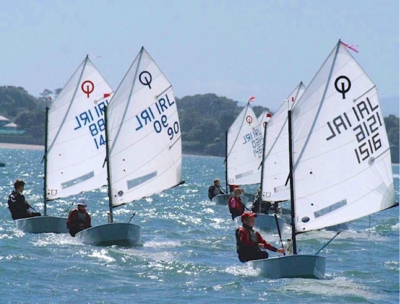 From the 7th May the club's Junior Committee will be providing 6 consecutive Sunday sailing courses for our junior 'Regatta' and 'Transition' sailors. This is an ideal opportunity for those junior sailors who are keen to brush up their skills and have some practice before the summer courses begin. It is also an ideal opportunity to add hours of sailing experience for their 'Log Book'.
The classes will run in the afternoons and sailors are to be rigged and ready at 13:00, launching at 13:30 and back ashore and in the changing rooms by 16:30.
The booking form for this course are available to download here. When completing the 'Booking Form' please use the following references on the form:
Course Code : Sunday Afternoon Sailing
Start and end Date: 7th May - 18th June (excluding June Bank Holiday weekend)
Level : applicants should have completed Start Sailing or above levels
Course Fee : €100
There is limited availability on these courses, so it's important to book early to avoid disappointment.
Registered in the Republic of Ireland. Registered No. 81187