Laser sailors back out from hiding
19 February 2017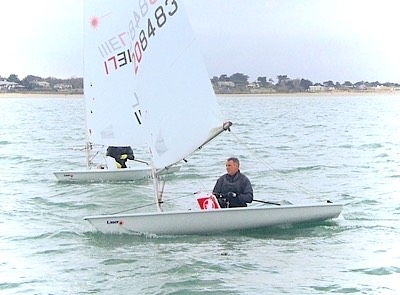 After their weather-facilitated day off last Sunday, while the wind howled and the waves poured over the Harbour wall, the HYC Laser fleet re-emerged this Sunday to take advantage of the more benign conditions. The 14 knot westerly allowed the 17 boat fleet reach to the start area, saving their energy for the planned 3 race programme.
14 of the boats sailing were Standard rigs and the sole Radial raced with them. With the tide flooding, the odds on a general recall were short and the fleet duly lived up to expectations, at least half of them already on their way to the first mark by the time the start was signalled. The U flag appeared for the restart and Stephen Quinn was first across the line and, despite being threatened by Ronan Cull towards the end of the three lap Olympic course, held on to take the win with Dan O'Grady close behind in third. Alan Blay was the first and only Radial and Rory McEvoy was first 4.7.
Another Olympic course was sailed for the second race, with the wind occasionally freshening to 17 knots. The race was shortened after two laps, by which time Ronan Cull had made it clear that runner-up was not something he was happy to settle for, taking an emphatic win over Daragh Kelleher with Dan O'Grady again third. Dylan McEvoy took first place in the 4.7s.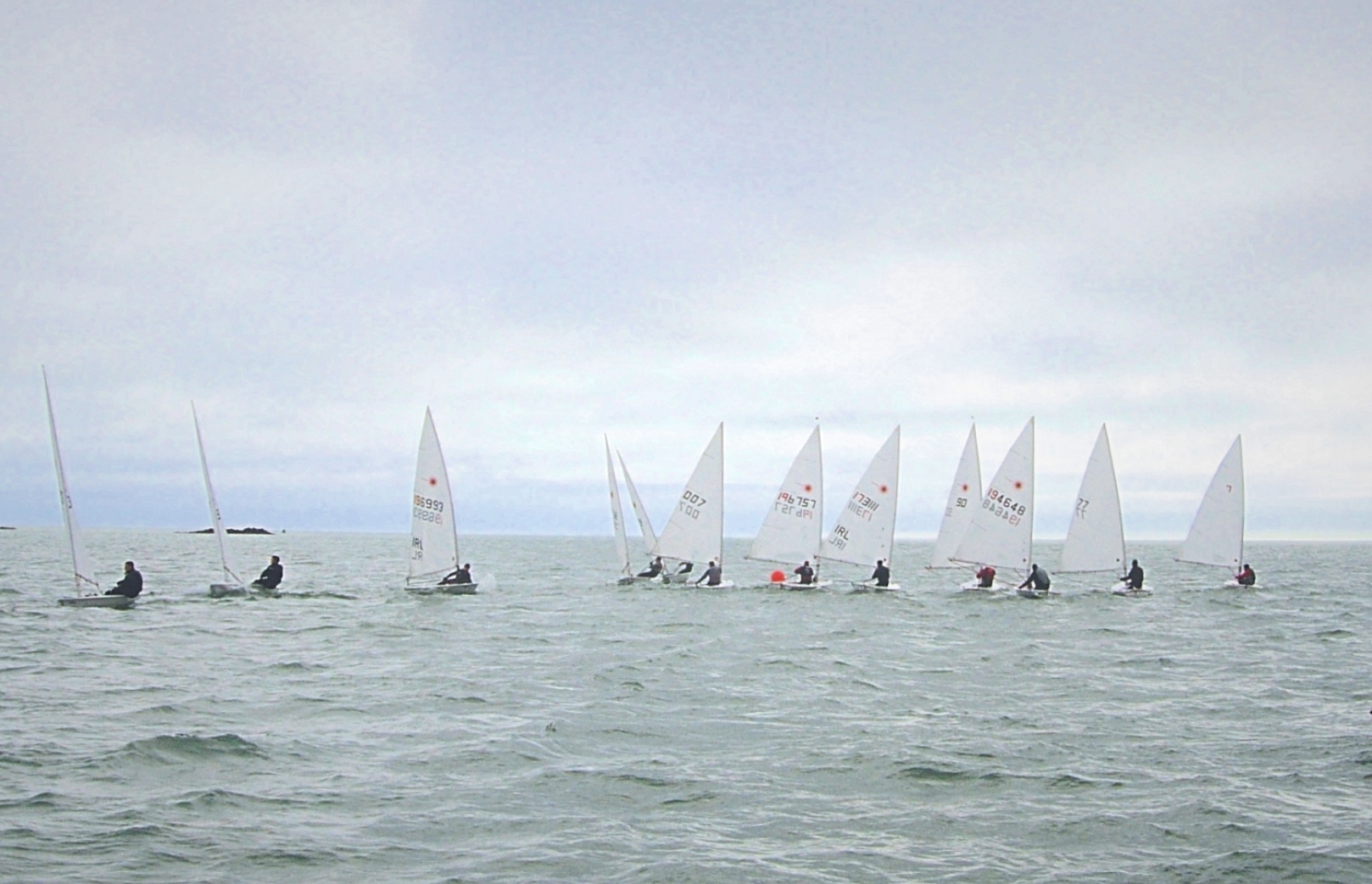 Race 3 saw a change to a Windward Leeward course configuration and the breeze occasionally easing to 11 knots. Dan O'Grady looked to be in with a chance of bettering his two third places but a capsize on the second run put an end to his hopes. In the end, Ronan and Daragh repeated their finishing order from race 2 and Dylan McEvoy again took first in the 4.7s.
The day was marked by incredibly close racing. Some of the leeward mark roundings, with the fleet spread out line abreast and running against the tide, saw up to ten boats fighting it out for either the inside berth or a less disadvantageous position than could easily end up as their outcome. After a first gun at 10.30, the last of the finishers was on their way back to the Harbour at 12.20 with the three races completed and one of the losses due to the January inclement weather now recovered.
February 26th will see the fleet out for the second last Sunday of the Spring Series and building up to the famed Round the Island race that will be raced this year on Saturday, March 11th.
See today's 3 starts above.
Registered in the Republic of Ireland. Registered No. 81187