41st All Ireland Inter-Schools Regatta
17 September 2016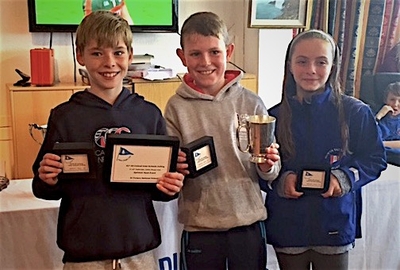 HYC's junior members were well represented at the All Ireland Inter Schools Regatta which was held in Sutton Dinghy Club at weekend. A large team of our sailors from local Primary Schools, including St Fintan's, Scoil Mhuire, Burrow and Secondary Schools, including St Fintan's High School and Belvedere College, sailed in the Optimist and Mixed Fleet classes.
The overall winning team in the Optimist Class was won by St Fintan's National School, headed up by Johnny Flynn, Luke Turvey and Alice Lacy (top photo) who came 1st overall, winning the event against stiff competition, with Belvedere College coming in 2nd, with their team including Howth sailors Hugh Turvey and Dylan McEvoy. Scoil Mhuire came 3rd, with their team comprising Rocco Wright, Fiachra Farrelly and Aoibhinn Farrelly. There was a very strong turn out from Scoil Mhuire who provided 9 sailors taking part including Hugo Crawford, Oscar Ryan, Harry Sanfey, Karl Noonan, Jennifer Gleeson, & Mabel Jennings. Johnny Flynn came 1st overall in the Optimist Fleet followed by Luke Turvey and his brother Hugh.
Seventy eight sailors competed for the Mixed Fleet team title which was won by Gonzaga College. HYC sailors Sam Crawford and Dylan O'Grady secured third for Belvedere College.
The event provided testing conditions with patience required for all sailors as they dealt with the light conditions for both days despite the fact that there was more wind forecasted.
Congratulations again to Sutton Dinghy Club for the hard work they put in for this well-run annual event.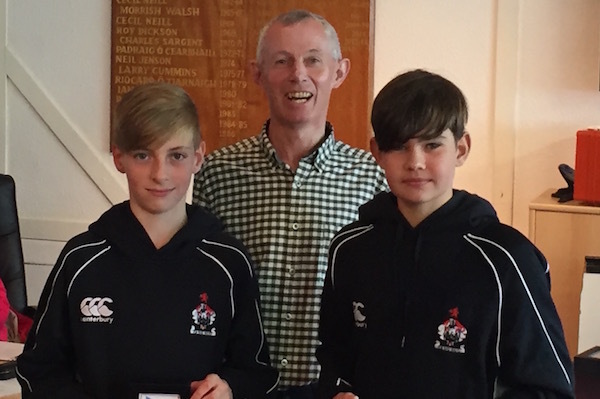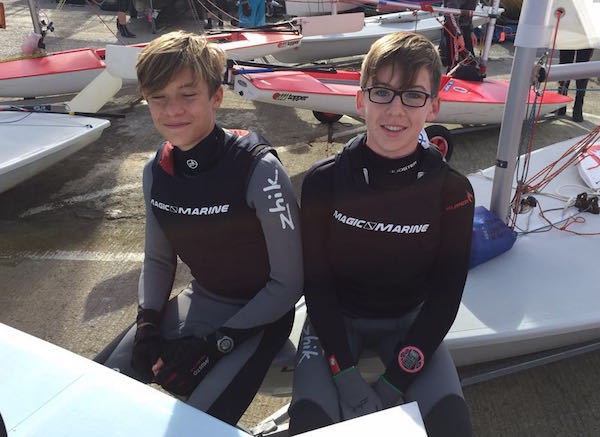 Registered in the Republic of Ireland. Registered No. 81187