Still 'early days' and it's all to play for at the Autumn League
17 September 2016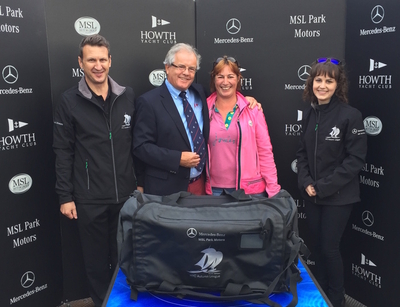 The Autumn League racing continued on Saturday afternoon with another fine day and light winds testing the race management teams as they set the racecourses for the seven competing classes. The 500+ competitors enjoyed the tricky conditions that prevailed and whilst some of the leaders consolidated their positions after this second race of the 6-race series, many of the classes now see a large mix of contenders jostling for an early chance to top the leaderboards.
It won't be easy for the Class 1 boats to match the pace set by Pat Kelly's J109 Storm, however the chasing pack is full of talent and are not there to make up the numbers. Storm managed their second race win and clearly have a mission to kit out each of their crew with the MSL Park Motors Mercedes-Benz 'crew bags' that are presented to the daily prizewinners each week.
In Class 3 the HYC Under 25 teams had a great day in their J24s, with Scandal and Johnny Bravo showing the fleet a clean pair of heels and are likely to give Vince Gaffney and his team on Alliance II something to think about as they challenge his overall lead. Elsewhere a curious mix-up of communication saw most of Howth's indigenous classic fleet of 17 Footers remain on the moorings while others managed to complete their race.
(Top photo: Dean Fullston and Commodore Berchmans Gannon present Steffi Ennis with a daily prize)
See some of the photos taken at sea by Conor Lindsay and Chris Howard as well as the daily prizegiving photos by Peter Fagan with Commodore Berchmans Gannon and MSL Park Motors Mercedes-Benz Brand Manager Dean Fullston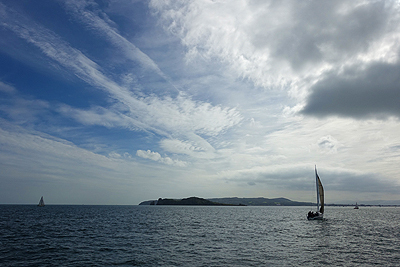 Registered in the Republic of Ireland. Registered No. 81187