Howth sailors at Munster Optimist Championships
12 September 2016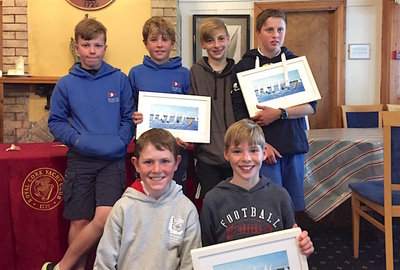 The Munster Optimist Championships were hosted last weekend 10th & 11th September at Royal Cork Yacht Club in the beautiful coastal town of Crosshaven in Co. Cork. The warm welcome and support by all at RCYC was much appreciated over the two-day event. Congratulations to the wider race management team for completing the full schedule of races for the Gold fleets on a weather challenged weekend.
In total there were 150 entries across three fleets including some visitors from Spain. The breakdown by fleet was 37 Senior competitors, 57 Junior and 56 in Regatta. A total of 10 sailors travelled from HYC.
Day 1 opened with a strong first race 5th place by Des Turvey in Regatta fleet. The Junior silver fleet did us proud and saw Adam Walsh and Shane O'Neill closing out the day in 4th & 5th positions respectively. Adam sailed particularly well, and were it not for being forced to retire from race 2 with a broken rudder, it's likely he would have won the silver fleet overall. A special mention for Rocco Wright who sailed his first event as a Main fleet junior sailor, and of course Alice Lacy both of whom have significant potential for the future. Luke Turvey finished day one in 3rd place junior fleet, while big brother Hugh Turvey flew the HYC flag solo in the senior fleet, and sailed extremely well with two 3rd place results.
Day 2 brought an expected increase in wind to 20-25kts gusting to 30kts+. To the disappointment of the silver fleet sailors, the event PRO made the decision to only permit gold fleet junior and senior to compete on day two due to the strong and challenging winds. This proved to be the right call with a number of capsizes and nose-dive's for the gold fleet over the three races. That said, our four remaining HYC gold fleet sailors (Hugh, Luke, Johnny and Thomas) fought hard and competed very strongly with all finishing inside the top 10 in their fleets despite some capsizes. One of which was only meters from the finish line, with the tide dragging sailor and boat the wrong side of the pin-end mark.
It has been a very busy season to date and sailors should be commended for their hard work and steady progress towards the top of their respective fleets!
Well done to all HYC competitors and congratulations to prize winners:
Luke Turvey - 3rd Junior Fleet
Adam Walsh - 4th Junior Fleet Silver
Shane O'Neill - 5th Junior Fleet Silver
Thanks to the HYC marina office for preparing the RIB for travel and team coach Michal Gryglewski for his advice and guidance to sailors over the weekend. Provisional results can be found at http://iodai.com/munsters-2016-results-rcyc/
Michal will be back over the Autumn to deliver more coaching and plans are already being made in preparation for Trials next April and the 2017 season.
Colm O'Neill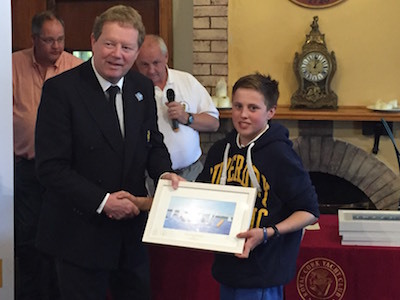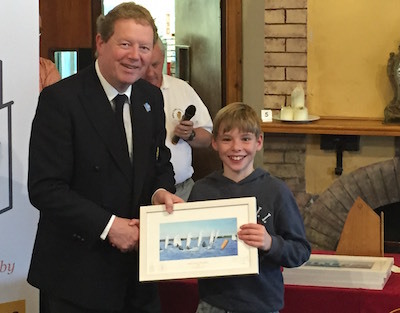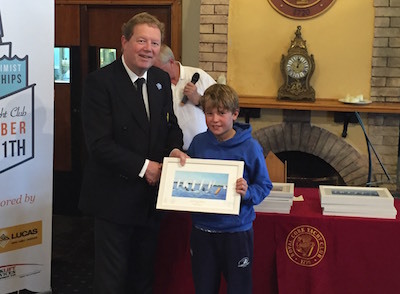 Registered in the Republic of Ireland. Registered No. 81187