Double victory for K25 teams at the J24 Nationals
05 September 2016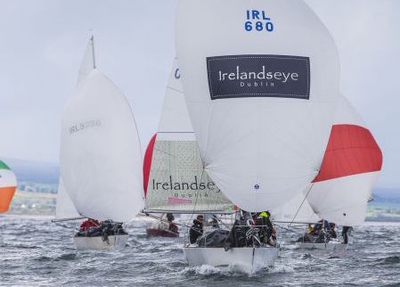 Whilst we have been getting used to the winning ways of Howth's under 25 team in their J24 'Ireland's Eye Kilcullen', the manner in which the boat dominated their National Championships this weekend in Dublin Bay was astonishing. To win all seven of their championship races was a reminder of the dedication and skill that has been honed during the development of this unique youth programme, and it is extraordinary to achieve straight wins at a national championship in a class that boasts many of the country's top sailors. Not least for the fact that they were able to draw on the talents of Claude Mollard and Ryan Glynn who had the difficult task of replacing Luke Malcolm and Gordon Stirling for the event. They managed a seamless integration with the still young but very experienced Sam O'Byrne, Cian Manley and helmsman Cillian Dickson who were fresh from their bronze medal at the J24 Europeans, where they were once again winners of the European Under 25 Championships.
But the now obvious depth in talent of the full K25 squad wasn't restricted to the Ireland's Eye Kilcullen team, because the younger team on 'Johnny Bravo', no doubt buoyed by the experience that they are getting in international events, shone brightly and performed brilliantly by finishing 4th overall and also winning the Silver Fleet prize. The team included Ciaran White, Medb Glackin, Diarmuid Brodie, Thomas Natin and 420 champion Douglas Elmes. The 'Johnny Bravo' team are demonstrating clear focus and intent to move forward and compete at the highest level in the sport, proving that youth sailing is thriving in Howth these days.
The event was slightly hampered by the weather and Saturday became a 'day off' when the conditions deteriorated beyond enjoyable J24 racing standards, but Sunday offered the RSGYC's race committee a perfect opportunity to set the final 3 races in process.
A slightly older Howth team on board Flor O'Driscoll's 'Hard on Port' helped the owner to a second placed overall prize - see photo below...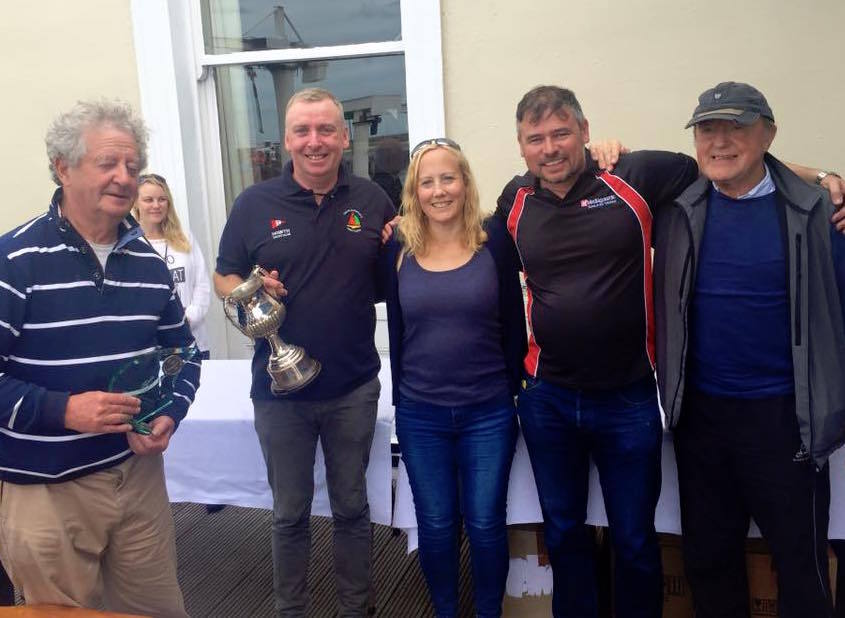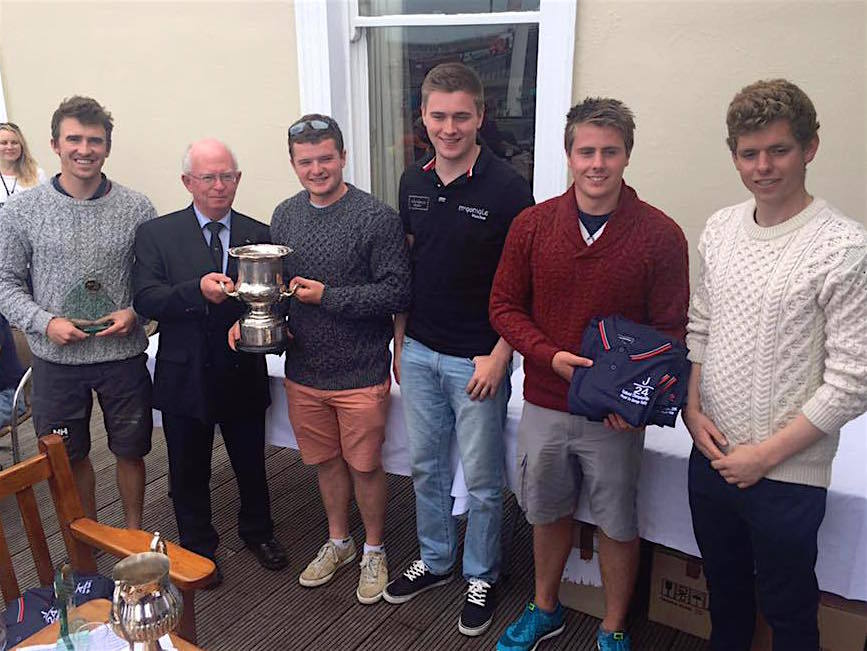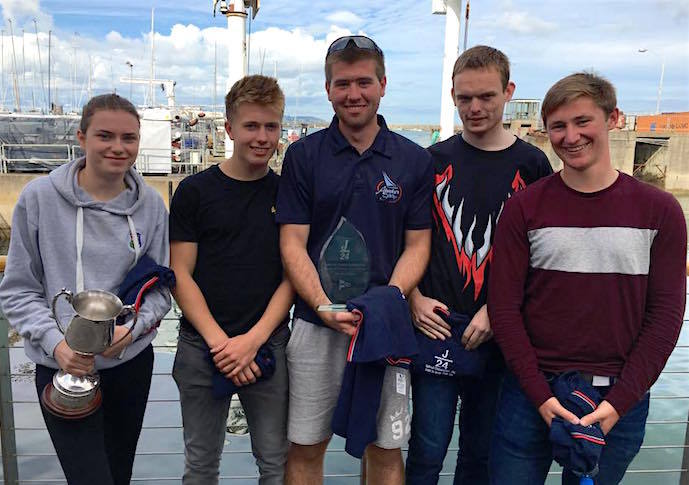 Registered in the Republic of Ireland. Registered No. 81187