Congratulations to the HYC Optimist team following their Nationals
21 August 2016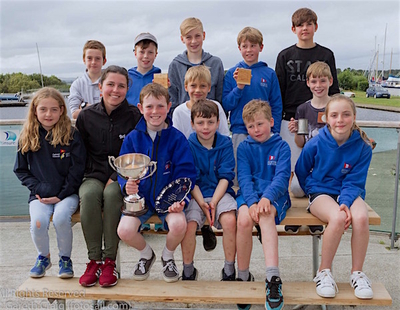 The Irish Optimist National Championships 2016 were hosted last week 15th-19th August at Lough Derg Yacht Club located in the picturesque village of Dromineer, Co. Tipperary. Our thanks and appreciation to all at LDYC for their very warm hospitality and a full program of activities both on and off the water. The post-launch morning tea and scones were just perfect and the addition of the Greasy Pole, Tug of War, Water skiing etc. made the event a real family holiday. Congratulations to the race management for completing the full schedule of races.
The event was run over five days (Mon-Fri) with a mid-point lay day on the Wednesday. The bulk of the competitors started to arrive on Saturday 13th to ensure a couple of practice days on the water before the event kicked off. In total there were 207 entries across three fleets including a large overseas entry of 73 sailors (almost double last year's overseas attendance). Senior 66, Junior 91 and Regatta 50 most of whom participated in the opening ceremony on Sunday evening 14th. 15 sailors travelled from HYC.
Day 1 opened with a moderate and shifty breeze which proved challenging for all sailors. On the back of his very strong performance at the British Optimist Nationals, HYC sailor Johnny Flynn had a great day and was the best of the Irish Junior Fleet sailors after the first three races.
Day 2 saw an increase in breeze to 12-15kts but still with shifty gusts to deal with. PRO John Leech ran four races on day 2 which left the main fleet two races ahead of schedule. HYC sailor Luke Turvey put four strong performances together to finish the day as second Irish Junior sailor.
Sailors and parents enjoyed a tasty BBQ followed by kids disco on Tuesday evening. The lay day on Wednesday meant Aqua Splash (on the water bouncy castle) had more than their fair share of visitors and gave some overseas sailors an opportunity for some light air training. A large group also travelled to Garrykennedy for some pig on a spit.
Day 3 greeted competitors with almost no breeze and launch was delayed by an hour until 1030hrs. When the main fleet did launch they drifted slowly towards the racing area and after a two-hour delay on the water it was decided the fleet should come ashore with the possibility of re-launching after 1500hrs. Unfortunately, no breeze arrived so racing was cancelled for the day and sailors went home for an early night and birthday celebrations for Shane O'Neill and Johnny Flynn. The forecast for day 4 was 20-30kts building so race management brought the launch time forward by 1 hour to 0830hrs.
Day 4 started with a lot less wind than forecast but built steadily through the three races run. HYC sailors across all fleets put in solid performances too secure stong overall positions.
Congratulations to all HYC competitors and special mention to prize winners across the Irish boats:
Harry Bell - 3rd Senior Fleet.
Luke Turvey - 2nd Junior Fleet and 1st under 11
Johnny Flynn - 3rd Junior Fleet and 1st Junior Silver fleet
Thomas O'Neill - 2nd Junior Silver Fleet
Shane O'Neill - 5th Junior Silver Fleet
Rocco Wright - 3rd Regatta Fleet.
Thanks to HYC for their continuing support and team coach Tara Flood for her advice and guidance to sailors during the week. Full results can be found here
Thanks also to Gareth Craig at fotosail.com for providing the prize giving photos. You can see all photos from the event at his website here
This year's final Optimist regional event will be the Munster's at RCYC 10th/11th September. See you there.
Paul O'Neill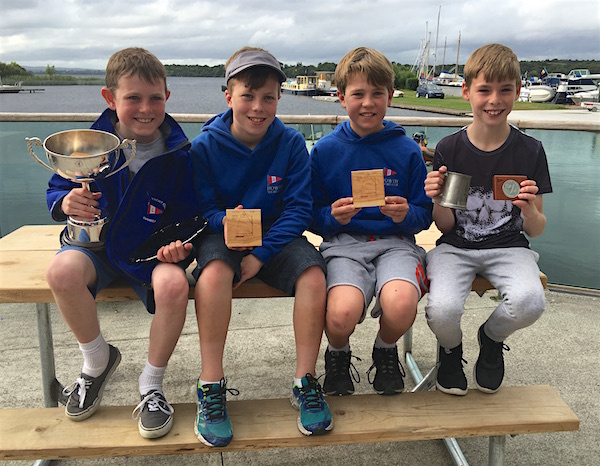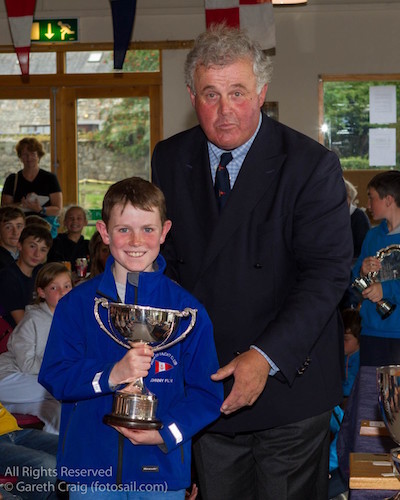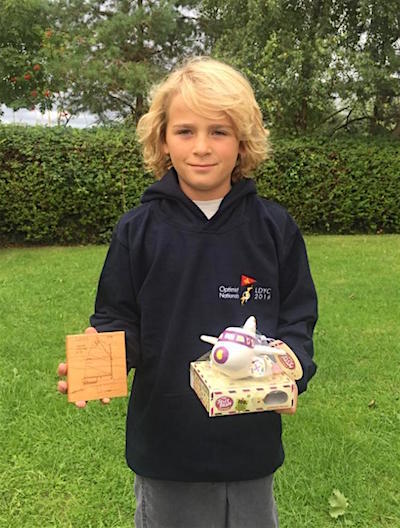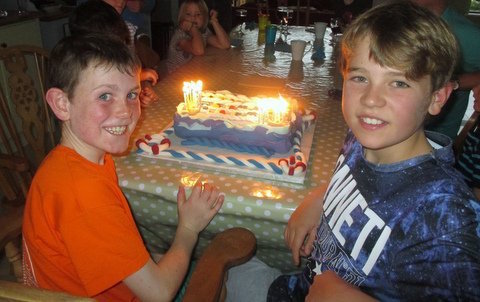 Registered in the Republic of Ireland. Registered No. 81187