All welcome for the HYC Dinghy Regatta on August 28th
16 August 2016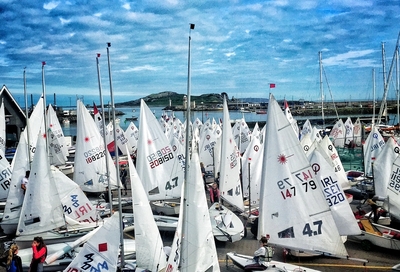 We are hosting our annual Dinghy Regatta this year in HYC on Sunday 28th August and would like to invite dinghy sailors and racers from far and wide to compete and enjoy our annual regatta. Racing will be provided for the main dinghy fleets such as Optimists, Toppers, Lasers, 420s and Mirrors but we welcome other dinghies who will be afforded the opportunity to race in the 'Sundries' division under a PY handicap. We will be running special races for the Optimist Regatta fleet with some great prizes for our younger competitors! For those of you just starting to sail (many enjoyed the summer sailing courses), we plan to run some fun races in Howth sound for the 'Optimist Regatta Fleet'. Based on previous years, we know that the kids really enjoy this and it is a great opportunity to get back on the water after participating in the summer sailing courses.
The club will serve a late lunch, courtesy of our resident chef Jason Dunphy, to all sailors when they come in off the water – this is complimentary for all entrants to this year's Dinghy Regatta. You can enter online and get more details on the event by clicking on the poster below.
Looking forward to welcoming all dinghy sailors for a great event!
Regards,
Cormac Farrelly (Regatta Organiser)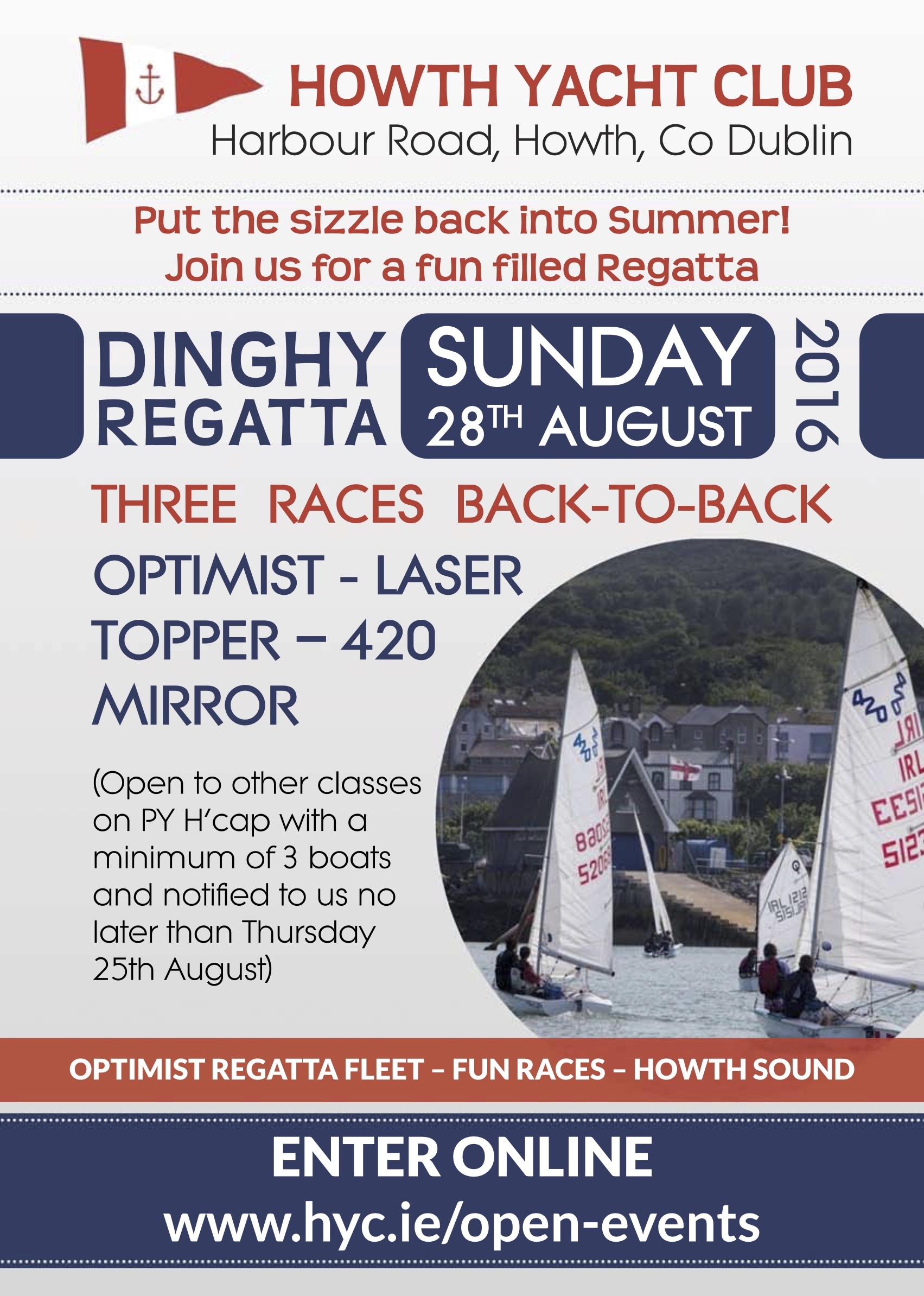 Registered in the Republic of Ireland. Registered No. 81187