Fireballs enjoy all conditions at Howth Nationals
14 August 2016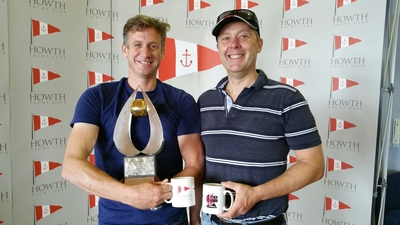 Fast. Faster. Fastest. Then a wind-down. Then zero. That summed up the 2016 Fireball Irish Championship hosted by Howth Yacht Club this weekend.
Friday started with the fleet launching to compete in winds averaging 21kts. Noel Butler and Stephen Oram (National Yacht Club) sprinted around the three races, clocking up 1,1,2 with Niall McGrotty and Neil Cramer (Skerries Sailing Club) holding the overnight second place.
The day produced blistering speeds and fingers and some breakages. Eoin Clarke and Tim McAuley (Clontarf Yacht and Boat Club) were lucky to get home with the steering intact but the lads were straight over to the chandlery to get things sorted for Saturday.
Day 2 of the regatta saw PRO Richard Kissane setting up his shop in a more forgiving breeze. Four races in an uncharacteristically shifty and puffy north-westerly tested the reaction times, tuning skills and patience of the sailors. Mega starts by new combo Emmet Dalton and Cormac Bradley (Howth Yacht Club) didn't materialise into the same quality finishes. Michael Ennis and Marie Barry (National Yacht Club) tried to bring bits of the committee boat with them. Most outstanding performance/mental agility award had to go to Louise McKenna and Hermine O'Keefe (Royal St. George Yacht Club), with the team clocking up 5,1,2. Coming ashore, Conor and James Clancy (RStGYC) held 2nd place overall.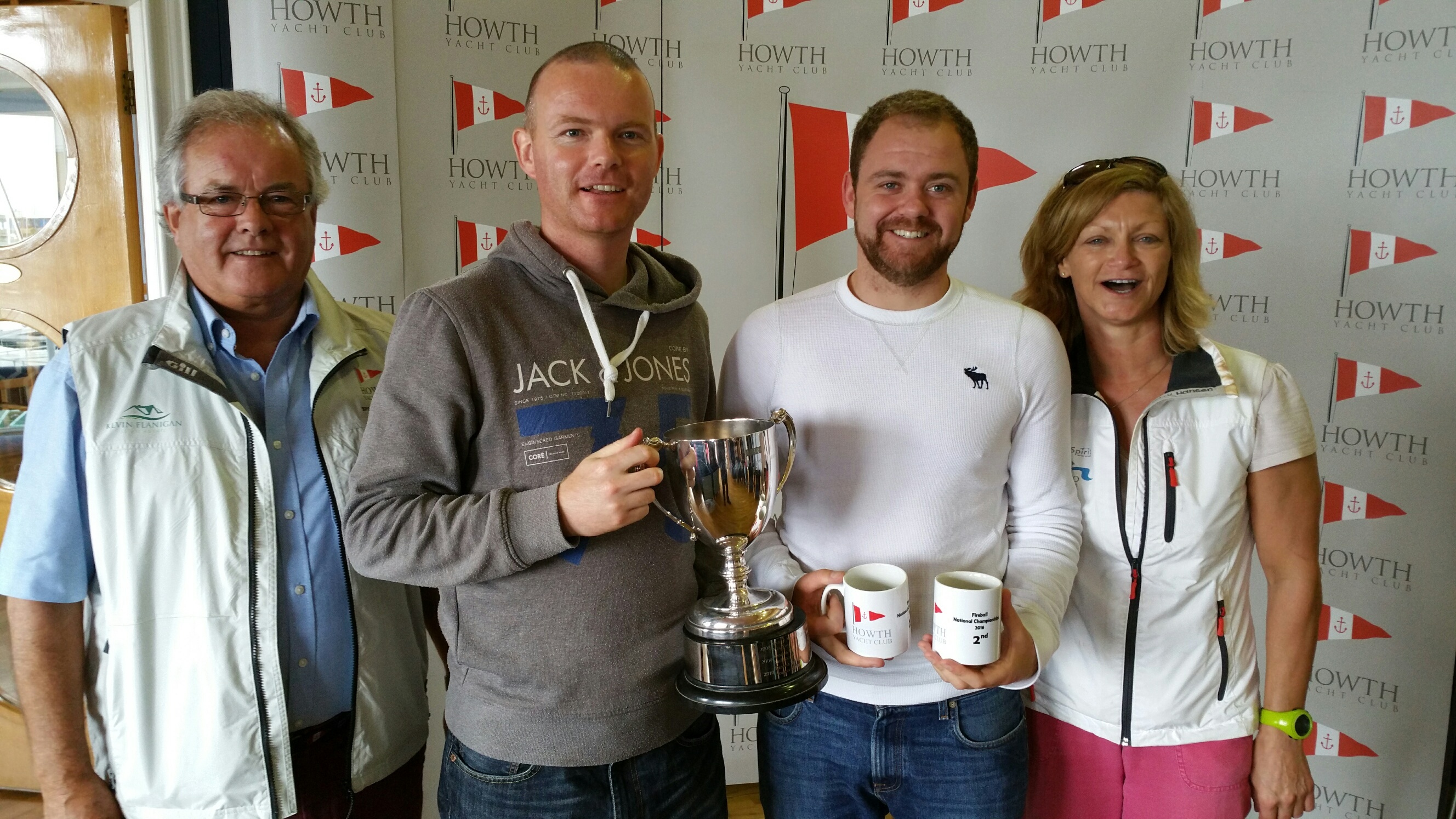 Photo: Runners up Conor and James Clancy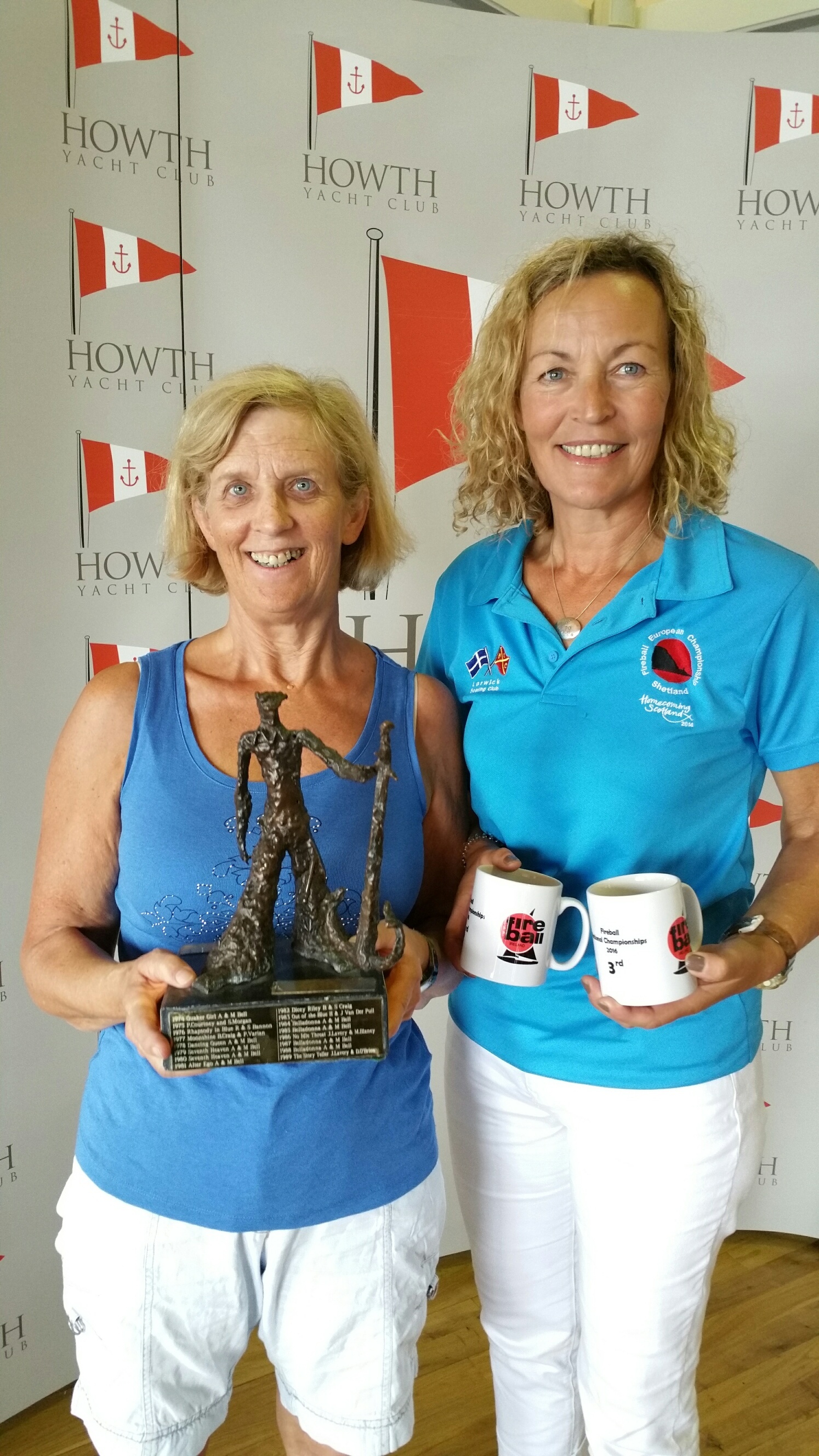 Photo: 3rd place Louise McKenna and Hermine O'Keefe
With Sunday forecast to be calmer than a monk on morphine, the crews arrived in Howth to see just that. The intrepid PRO zipped out to the race course to confirm the situation. It was gusting zero.
Noel and Stephen had confirmed their 2016 title on the Saturday but Stephen had slept in his wetsuit just in case. He wasn't taking any chances. With unanimous accord, everyone packed up and headed to the clubhouse for tea, medals and Sunday papers.
Next on the card for the fleet is a trip to the lakes. Killaloe on 10th/11th September. Boats and berths are available!
Gallery
http://hyc.ie/gallery/albums/132-fireball-nationals-2016
For full results, click the link below.
http://hyc.ie/results?utf8=%E2%9C%93&year=2016&event_type=open&event_title=Fireball+Championship&result_class_name=Fireball&commit=Get+Result
Report by Emmet Dalton
Registered in the Republic of Ireland. Registered No. 81187