Junior J80 Keelboat night is back!
16 August 2016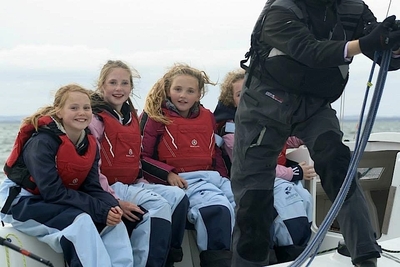 We're doing it again! On Friday 26th August from 6.00-9.00pm and as a summer sailing finale, we want to have another great night for our junior members sailing together in the ISA Sailfleet J80 keelboats following the popularity of the event in the last three years.
All Junior Members of HYC and summer course participants are invited to come sailing in the ISA J80s next Friday evening. This is a great opportunity for junior sailors to try 'bigger-boat' sailing and get to helm, do mainsheet, trim and tend the bow on a keelboat. Two adults will take responsibility for each boat and the juniors will have the opportunity to sail the J80s in a supervised environment. There will be 3-5 juniors on each boat with the two adults.
If you want to join us and enjoy the thrill of sailing in a J80 please email: training@hyc.ie or contact Karen in the office as soon as possible so we can register everyone and make all the necessary arrangements.
All parents are also invited to come to enjoy the facilities and hospitality of the club while your children are sailing. (We will also need some volunteers!)
Finally- please remember to bring your lifejackets, and suitable clothing for going sailing. (The club has only a limited supply of lifejackets and oilskins which will be available on the night.)
Registered in the Republic of Ireland. Registered No. 81187