Howth's Shane McLoughlin at the 420 World Championships in San Remo
24 July 2016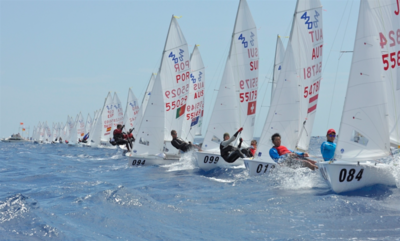 Howth's Shane McLoughlin reports from the 420 World Championships where he was sailing with Patrick Whyte (Mullingar) in their first 'Worlds': 'Patrick and I teamed up a year ago to sail a 420. We have spent the year doing every training opportunity possible, despite it being a leaving cert year. So I am thrilled to be here in San Remo for the 420 Worlds , it's a first for both of us, Mediterranean heat, and two hundred and sixty 420's make it all very exciting!
Practices with the Irish squad, testing the new sails, and measurements that have kept us busy in the last days. Last night it was the opening ceremony, and yes it is amazing to be a part of this anthem, this flag, this team. So at last it is race day, and here's hoping for some wind today. It's very still at the moment at 9am so fingers crossed.'
And indeed, the transition from the light winds, that dominated earlier in the week, to big breeze and waves, pitched new faces to the front. There was no shortage of talent in the fleets, with a multitude of teams ready to step up and claim the coveted World titles. The 2016 420 Worlds have been a benchmark in participation, featuring 24 nations across the three World Championships: Open, Ladies and U17. The Irish entries included Cork's Cliodhne Ni Shuilleabhain/ Niamh Doran who finished a creditable 35th in the 84-boat Ladies fleet, Shane and Patrick finished in 104th place in the 'Open' fleet, (a close 4 places ahead of Cork sailors Ronan Cournane and Ben Walsh) while fellow Howth juniors and top Irish seeds Doug Elmes and Colin O'Sullivan finished in 24th place after a mixed set of results in the variable conditions.
Shane reported afterwards: 'We got home after midnight last night, packing up quickly after the last race to catch the plane. The last two days racing were better for the Irish as the wind picked up, which suits us so much better. Managing the start lines was easier in the silver fleet and the wind helped too. We had a capsize in a pressurised tack on windward mark, which added to the drama. All in all we were really challenged in the event, we have never experienced this level of assertiveness crammed in on the start lines, the French, Italians Portuguese, Spanish dominate the fleet. It was fantastic to be there amongst it all, and pitching ourselves into it was really exciting. So hopefully this will be the first of many.'
A big thank you to Graeme Grant and Ross Killian for their constant help and guidance, and for the craic.
Cheers,
Shane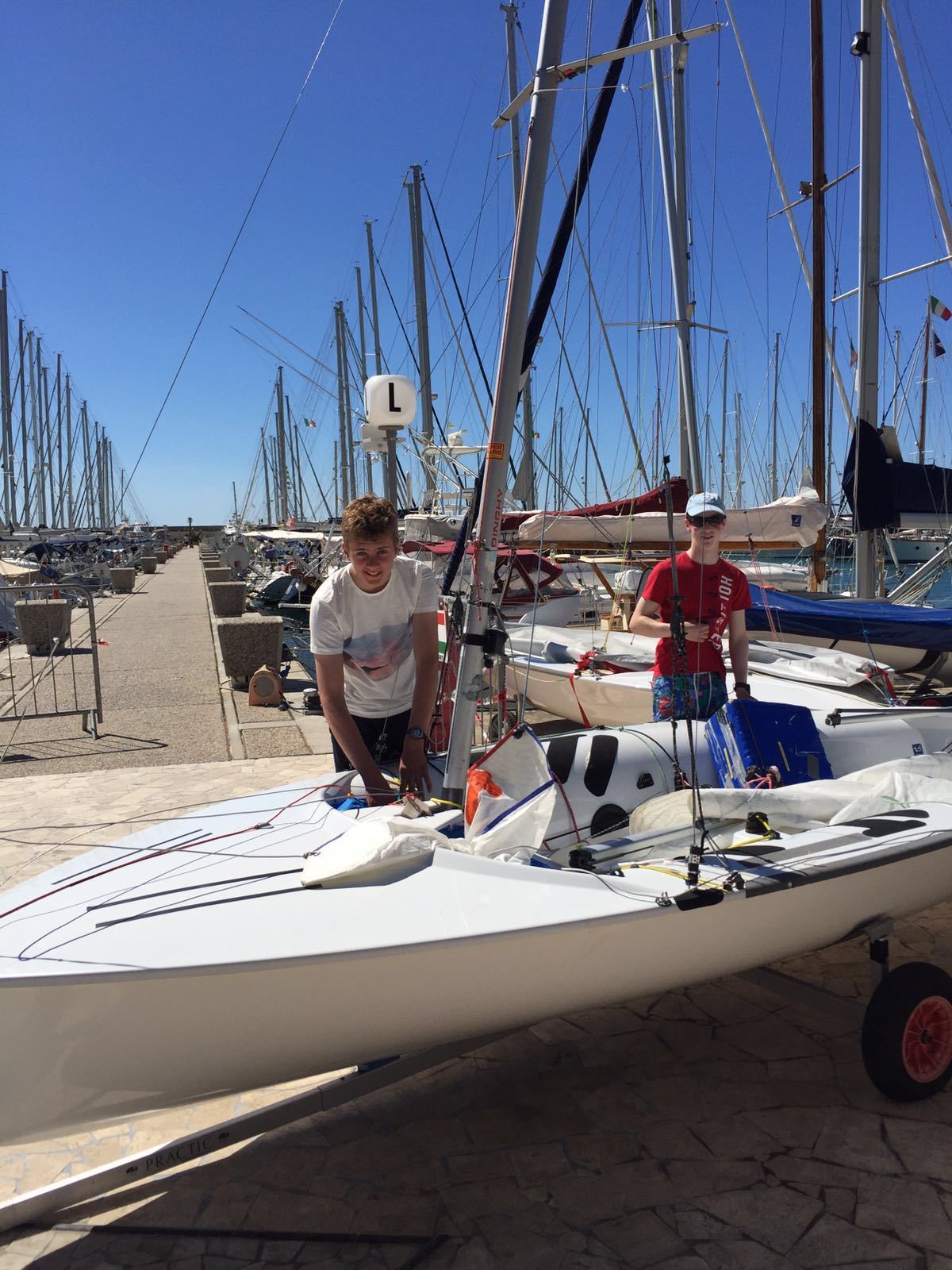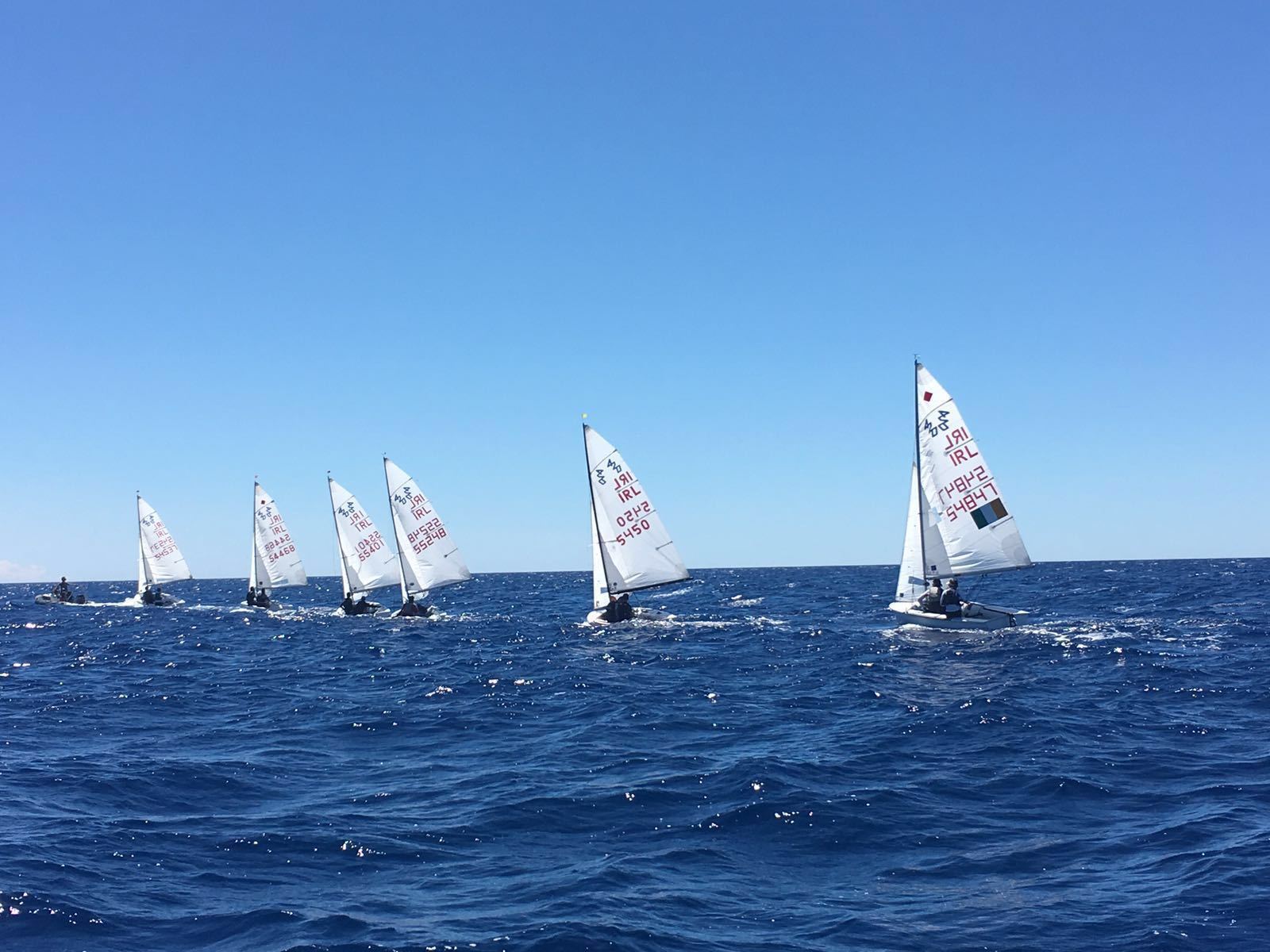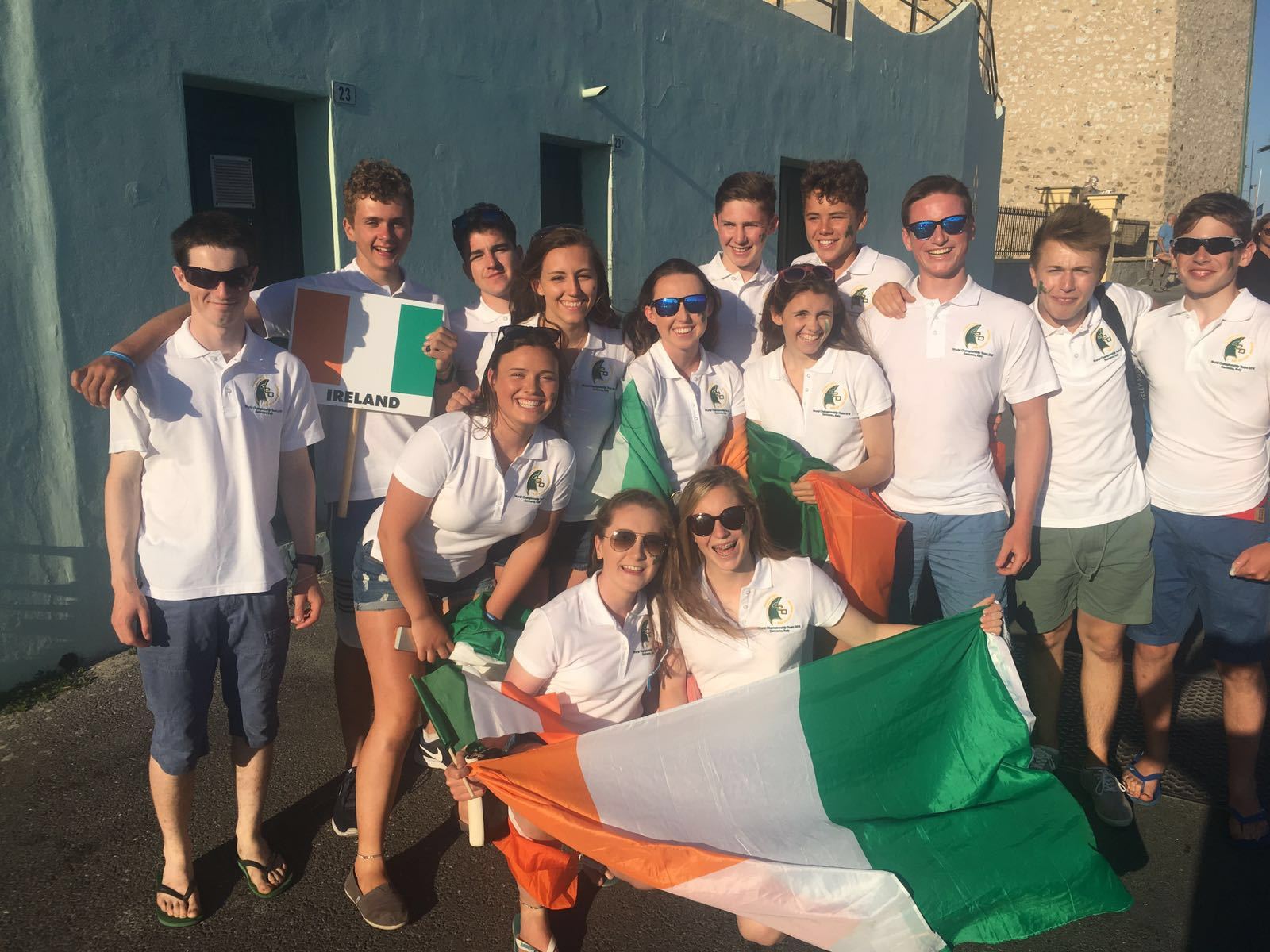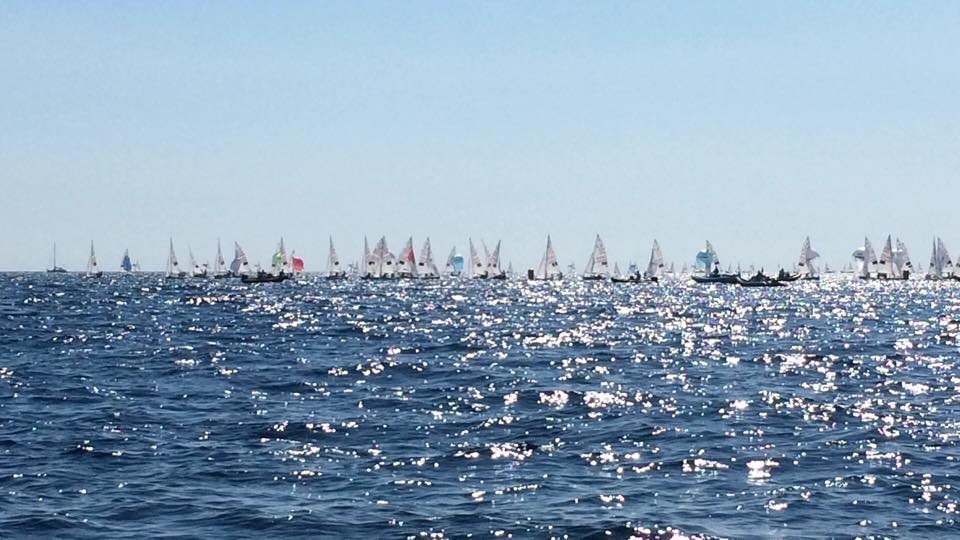 Registered in the Republic of Ireland. Registered No. 81187