Lots of 'refresher courses' for HYC's boat owners and adult sailors
17 July 2016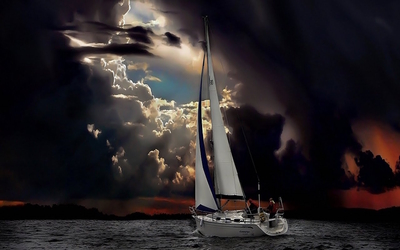 Feedback from members has shown that they would be receptive to 'refresher courses' on boat-related topics including boat handling, passage sailing, safety drills etc. Consequently, HYC is organising a series of short courses and presentations over the next few months, including the Man Overboard courses, Boat Handling courses, International Certificate of Competency (ICC) courses, Passage Sailing course and lots more.
Many of the courses will be managed and overseen by HYC's Susan Kavanagh and Seacraft's David Jerrard, aided by club members and HYC boat owners. On-the-water 'refresher' courses will be done during the remainder of the summer and early autumn months and a variety of talks and discussions are planned for the winter evenings (details of these to follow).
Please click here to see the range of courses available in the Adult Training section of the website.
Registered in the Republic of Ireland. Registered No. 81187