HYC represents Ireland at the Wilson Trophy
19 March 2014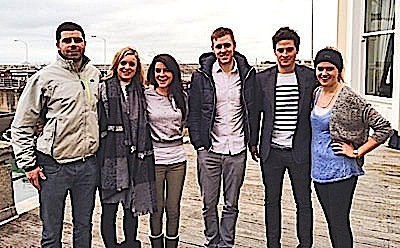 The highlight of the team racing calendar is upon us once again, as the top team racing nations will be making the journey to West Kirby to compete for the coveted Wilson Trophy from 9 - 11 May. This year Irish hopes rest on the shoulders of HYC.
HYC will be represented by Simon Rattigan, Geoff Tait and Darragh O'Connor as helms and Lynn Reilly, Lisa Tait and Emma Geary as respective crews. The team have been training hard this year and have shown good results in recent events - finishing in 2nd place in the Irish Team Racing Nationals and 1st place in the Trinity Invitational Trophy. A strong performace at The Wilson will certainly round off good season for HYC.
The Wilson Trophy, hosted by the infamous West Kirby Sailing Club, is the most prestigious team racing event in the world attracting 32 of the most competitive International teams. It is the most sought after prize within the world of team racing, in which HYC aims to continue to build a strong presence. The team is targeting a quarter-final placing having narrowly missed out on this in the last number of editions.
Live action and daily results can been seen on: www.wksc.net/wilsontrophy
Registered in the Republic of Ireland. Registered No. 81187