Optimists Connacht Championships in Foynes
15 June 2016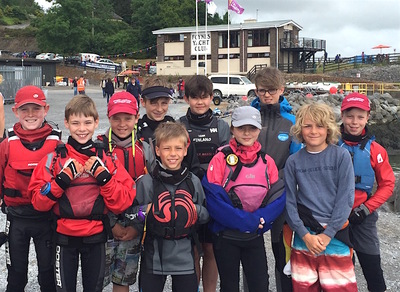 Last weekend eleven of HYC's Optimist sailors travelled to Foynes Yacht Club, Limerick for IODAI's Connacht 2016 Optimist Championships. The event was well attended with 40 sailors entered in the Senior Fleet, 49 in Junior Fleet and 27 in the Regatta/novice fleet.
The main fleet launched at midday on Saturday and were scheduled to race three races on day one and four on day two. The boats needed a 10kt+ breeze to counter the effects of the 3kt tidal current but the wind refused to play ball until very late in the day and at which point the shipping lane was coming to life. They returned to shore, hoping for better conditions on Sunday.
The Regatta Fleet were luckier as their race course was more sheltered from the main flow of the tide and its race officer managed to get in four good races.
Thankfully the wind was more obliging on Sunday and allowed the main fleet to successfully complete three races. With no discard now being available, any mistake would take a heavy toll on a sailors final score. Cork's Rory O'Sullivan (RCYC) avoided such pitfalls and won the event cleanly after scoring a 2,2,3. All three of HYC's Senior fleet finished in the top ten, with Harry Bell coming 3rd, Hugh Turvey 6th and Dylan McEvoy 10th.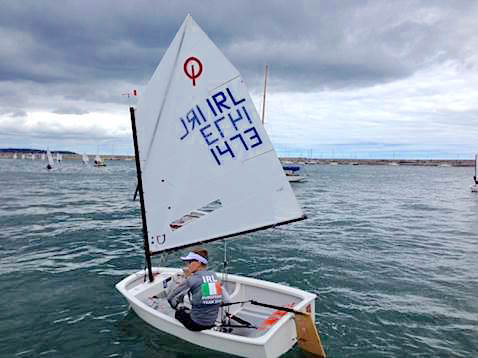 Johnny Flynn, Alice Lacy, Shane O'Neill, Thomas O'Neill, Luke Turvey and Adam Walsh represented HYC in the Junior Fleet. A string of top results (1,3,1) secured the title for RCYC's Michael Crosbie. Luke Turvey was the first Howth boat and finished in a credible 11th place with new member Adam Walsh (HYC/LDYC) finishing in 19th.
Rocco Wright joined HYC's band of travelling Oppie sailors and accompanied Des Turvey for some fun training and racing in the Regatta Fleet. Rocco & Des had a great time and managed to do some sailing too! Their race officer managed to get in nine races over the two days. Rocco won the first race and finished 6th overall and Des finished 13th overall and was 1st U9.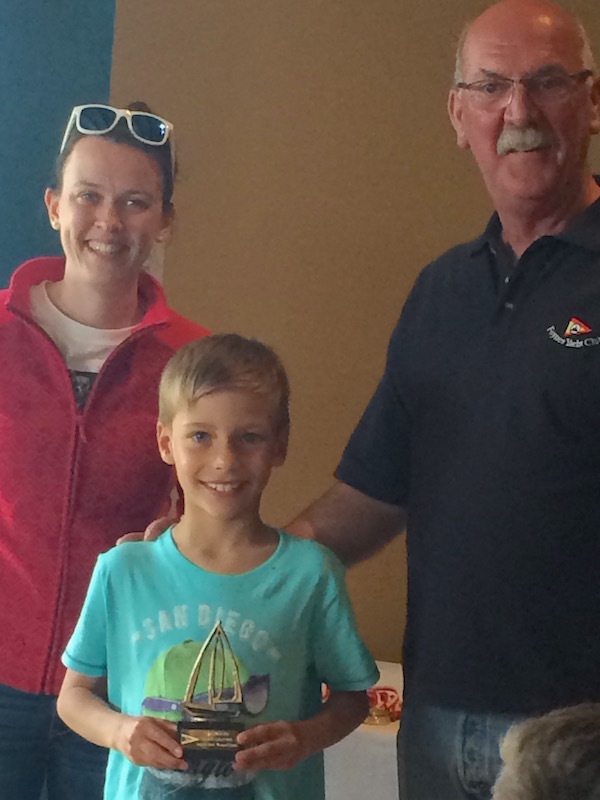 Well done to all our sailors for negotiating such tricky sailing conditions. No doubt they all came home having learnt a thing or two about the effect of the tide.
Congratulations also to Foynes Yacht Club whose event organisation and hospitality were second to none.
The next regional event is the Ulster Championships which is being held in Malahide on the 2nd & 3rd of July. It gives all our younger sailors the opportunity to experience sailing in a large regional event in the nearby, safe & sheltered, waters of Broadmeadows Estuary.
Registered in the Republic of Ireland. Registered No. 81187