ICRA Nationals Press Release
14 May 2016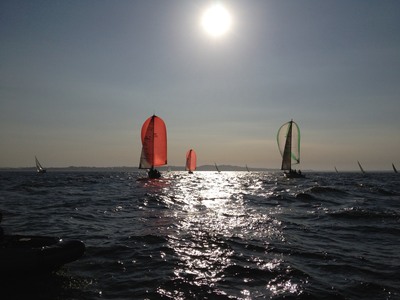 The ICRA National Championship formula of applying equal status and trophies to IRC and Progressive Echo continues to attract strong support with entries to the event now hitting the mid sixties and lots of potential entries to still emerge in each Division.
ICRA will be presenting overall matching perpetual trophies for IRC and ECHO in each Division in addition to ISA Gold, Silver and Bronze medals smartly mounted which are unique to the Nationals. Howth Yacht Club have their usual warm welcome, festive spirit and entertainment program all lined up together with top class Race Officers in ISA President David Lovegrove, Neil Murphy and Harry Gallagher.
The program will provide for 7 races over three day from Friday 10th to Sun 12th June with a good mix of Windward / Leeward and interesting Round the Cans courses. The Corinthian Cups also competed for in both Progressive Echo and IRC will provide equally interesting courses, specifically designed for the non spinnaker divisions with overall Trophies and Glass Mountings as prizes.
Added to above, Dubarry are again generously sponsoring Crew day prizes an innovative approach to recognise that sailing is a team sport. Of note to anyone intending to enter, the discount deadline date has been extended to the 31st May. Get your entries in. ICRA and Howth Yacht Club look forward to seeing you in Howth for a great event on and off the water.

Registered in the Republic of Ireland. Registered No. 81187