Howth Toppers at East Down YC
11 April 2016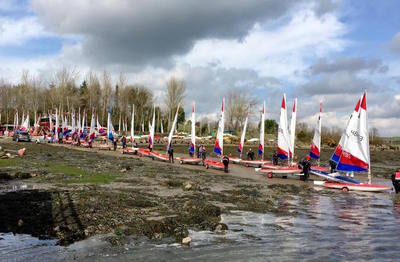 The first Topper Traveller weekend was hosted by East Down Yacht Club (EDYC) on Saturday 9th and Sunday 10th of April. Three races were held onthe Sunday in strong South Easterly conditions, circa 18 to 22 knots. The event attracted 47 entries. Thankfully the rain held off and the blue sky and sunshine made for a pleasant but cold day on the water. Howth Yacht Club was well represented and those who made the trip North included Max Kavanagh, Jack McMahon, Eve McMahon and new HYC member Ella Hemeryck.
Howth Yacht Club did very well in the results and the prize giving for HYC sailors went as follows:-
Ella Hemeryck, 1st overall and 1st girl.
Max Kavanagh, 3rd overall.
Jack McMahon, 6th overall and 1st Under 17
Eve McMahon, 10th overall and 1st Under 12
Well done to all sailors and the next Topper Traveller is 24th & 25th April at Lough Derg YC
(Top photo courtesy East Down Yacht Club - Toppers launching)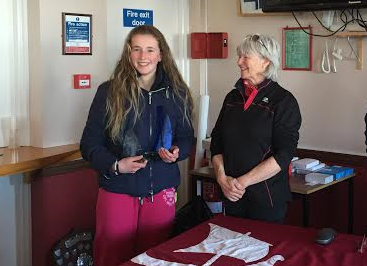 Registered in the Republic of Ireland. Registered No. 81187