Dennis Conner International Yacht Club Challenge
30 March 2014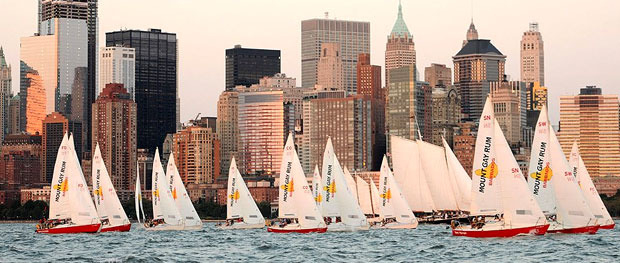 HYC invite you to challenge for a spot in the Dennis Conner International Yacht Club Challenge, New York!
HYC has accepted an invitation to participate in the biannual DCIYCC and are accepting expressions of interest from all members. The event will run over five days in New York City in August, racing takes place for three days on the Hudson River right beside the worlds most famous skyline of downtown Manhattan. There is also a busy social schedule planned with an emphasis on corinthian and fun sailing. The unique Manhattan Yacht Club is staging the event and Dennis Conner himself will be there to cheer on the competitors.
This exciting event will be held in chartered J24s. As such we will use the Spring Warmers as the qualifying event if there are more than one team interested. Entry and boat charter costs will be covered by HYC!!
Entries have already been accepted from clubs in five continents in what is shaping up to be an extremely exciting and fun event!
Please send your expressions of interest for your J24 team or any queries to Ross McDonald by email: rossmcd1@hotmail.com by the 1st April.
For more information please see the Notice of Race
or check out the Event Website
Registered in the Republic of Ireland. Registered No. 81187