The 2015 Squib Irish Championship - with Fáilte Ireland and VisitDublin.com.
20 June 2015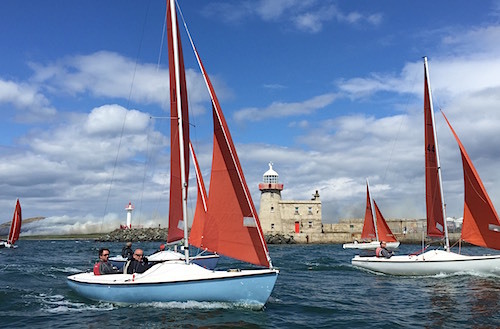 Visitors came from across the water to plunder our trinkets and drink our ale but they didn't have it all their own way. Nigel and Jack Grogan travelled from Sussex with their beautifully prepared "Helmut Shoing" and were met with a strong defence lead by John Driscoll and David Cagney (RNIYC), reinforced by Fergus O'Kelly and Jonathan Wormald (HYC). The yellow boat from Howth pushed the Grogans at every opportunity but couldn't match the English sailors' consistency. The green boat from Belfast pushed the line a bit too hard on a number of occasions, under the U Flag starting procedure, and ended up with a couple of DSQs to their names, having demonstrated some good speed and strong tactics.
Family Grogan won the event with Howth's paring taking the honour of being the 2015 Irish National Champions. The ISA silver medals went to Aidan O'Connell and Ross Nolan from RNIYC and the bronze to DMYC's Vincent Delaney and Joe O'Byrne. See full results here
The tidal influence on the start lines was obvious, with a number of general recalls. The fleet eventually learned to behave itself by starting clearly in Race 5, with PRO Harry Gallagher announcing over the radio "All clear. All clear. Well done. Thank you!". That was a bit previous with the last race being recalled and Harry berating the fleet "That was the worst start yet!"
In times past, with a large fleet, maybe five boats would have been in contention for the title, with another ten able to pull off a race win. In this year's Championship, those numbers could have been doubled. The strength across the Irish fleet was demonstrated by five different clubs represented in the top five positions. Boat preparation was incredible, with some Squibs even arriving in travel socks!
Next on the Squib calendar is the National Championships, an event that has already attracted fifty crews from across the UK and Ireland to come to Howth. See here for more details.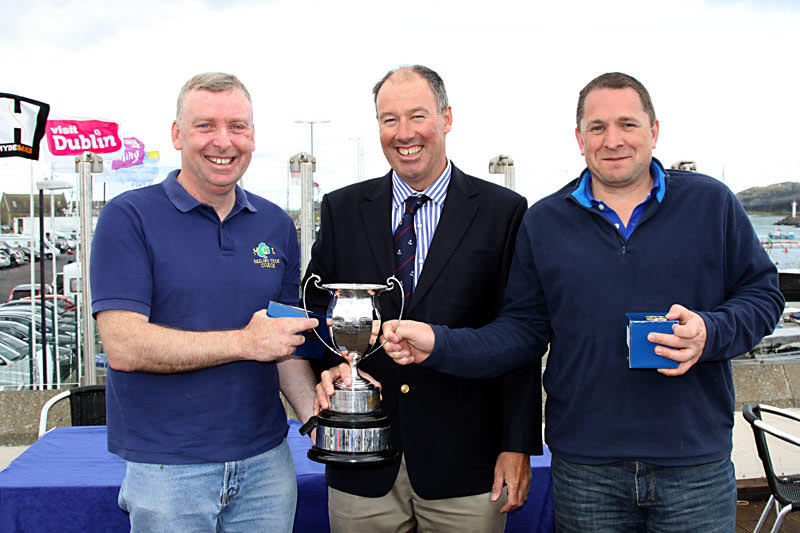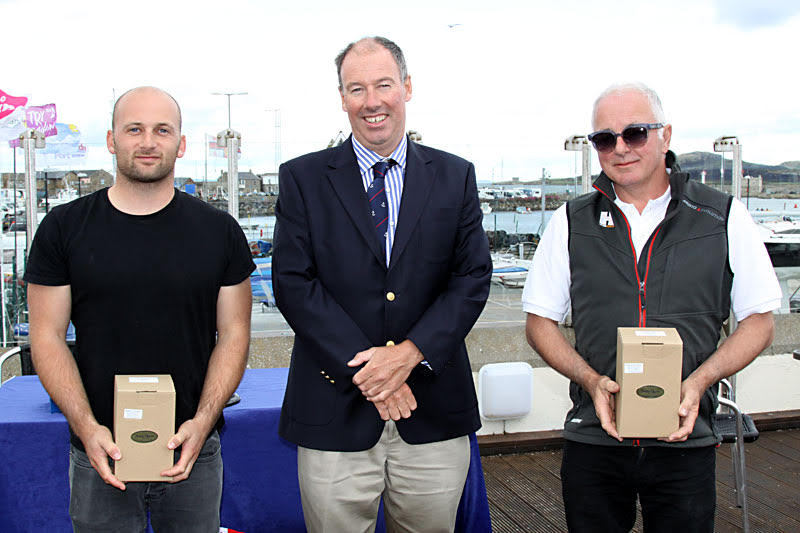 Registered in the Republic of Ireland. Registered No. 81187