Try Sailing and Adult (basic) Sail Training continues on 27th June
02 June 2015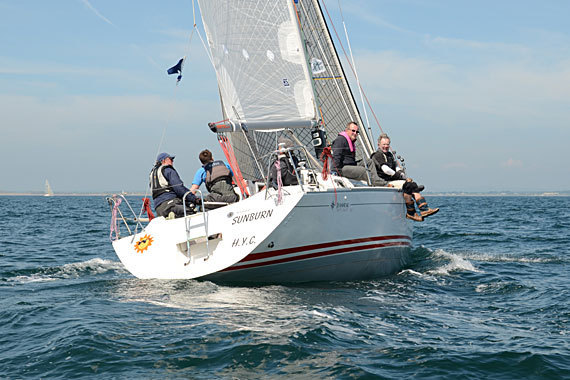 The next Adult Sail Training sessions will be held in Howth on Saturday the 27th of June and will incorporate three levels of tuition for adult participants of all ages: (1) Introduction to Sailing - which is a basic starter course, (2) Basic Crewing - for those who have already completed the Introduction to Sailing course or who may have some experience of sailing, and (3) Advanced Crewing - for those who have completed the Basic Crewing course.
The format will be as before, with a 10:00 start, finishing no later than 16:30 and will include a relaxed shore-based introduction followed by hands-on sailing on 'nice comfortable' yachts. This course is ideally suited to new and 'Introductory Members' and is a great way to get to know the sport.
We will also be running our first "Advanced Crewing" course on that day and invite all those who have recently done the "Basic" course to book on this next module.
There is a nominal charge of €15 for members, which is great value and includes coffee and lunch. Non-members are invited also, at a charge of €50, with the option to reclaim €35 on your club card if you join as an Introductory Member!
At the moment, we still have places for people to join our next session, so please contact the office if you would like to have a fun day. Bear in mind that all sailing events are weather-related and the water-based element of this one, in particular, will not take place unless the weather suits.
Bookings can be made through the office: hyc.ie/contact
Registered in the Republic of Ireland. Registered No. 81187