The Howth to Drogheda Yacht Challenge this Saturday
17 June 2015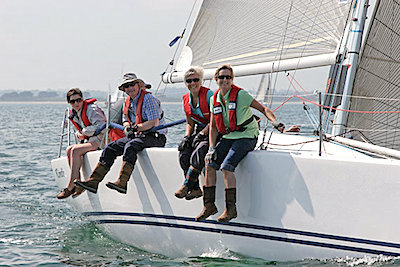 In conjunction with the Irish Maritime Festival and Drogheda Port, Howth Yacht Club is delighted to announce the revival of a once traditional race for all IRC cruiser-racers (and others) to the Boyne on Saturday June 20th. The race forms part of a fun-filled weekend festival that includes Tall Ships, boat races, swimming races, pirate battles, music, fairgrounds and a celebration of local foods.
'The Howth to Drogheda Yacht Challenge' is a race for cruiser-racing and non-spinnaker classes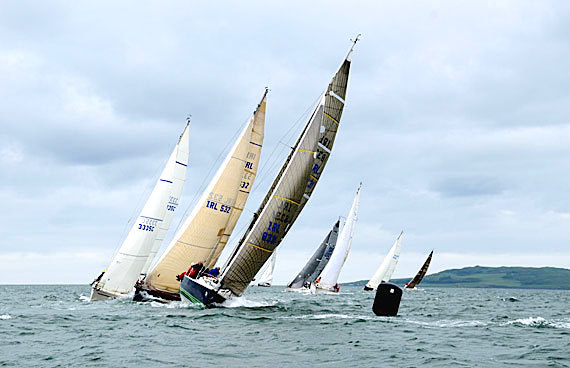 and also invites boats that might prefer a more leisurely cruise to the Boyne with an overnight in the colourful company of the multitude of visiting yachts and tall ships. The race commences in Howth Sound at 10:00, finishing in the mouth of the Boyne in the early afternoon. Entry is only €5 per boat and can be done here.
Race prizes include the 'Howth to Drogheda Yacht Challenge' perpetual trophy as well as class prizes. It being an excellent distance for day-sailing, this 25 mile-long race will attract a diversity of entries from across all cruiser-racing classes, allowing keelboats ranging in length from about 25-60 foot to compete under handicap for the overall prizes. 'Parade of Sail' special prizes will also be awarded to best-dressed boats and to best 'pirate' crew.
Drogheda Port will host a lively afternoon and evening for all participating sailors including live music, food stalls, fairground, maritime art exhibition and lots more at their 2015 Irish Maritime Festival.
The post-race schedule includes:
Saturday 20th
· 15:30 Parade of Sail in Drogheda - including prizes for best dressed boats and best dressed 'pirate' crews.
· 16:30 Berthing by direction at the city quays.
· 20:00 Prizegiving BBQ at Scholarstown House, including complimentary burger and glass of wine for all competitors.
Sunday 21st
· Following a special ecumenical service in St Peter's Church, boats depart the city quays in parade from 12:00.
Important links:
Irish Maritime Festival (full details)
Video of last year's event.....
Registered in the Republic of Ireland. Registered No. 81187