Brass Monkeys Prizegiving 7th December
10 December 2013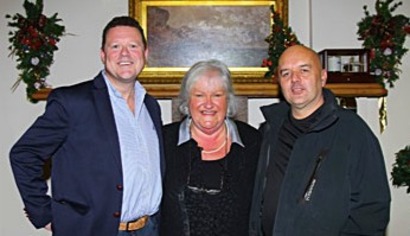 Jonathan Quinn - Centre of English Studies, Commodore Breda Dillon and John Aungier - Brass Monkey Restaurant.
(Jonathan sailed with the crew of 'Tiger' and John sailed the event on 'Demelza')
The Brass Monkeys Winter Series finished this weekend and was followed by the traditional Brass Monkeys Lunch and Prizegiving at the club on Saturday afternoon.
Robert Kennedy and his crew on 'Hannah G2' won the Lorna Townsend Trophy and the Liam McGonagle Brass Monkey Trophy was won by Garry Davis and crew on 'Bluebird'.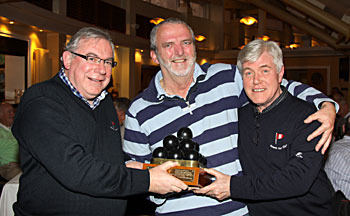 Event Chairman Pat Connolly, Garry Davis ('Bluebird') and Roy Glynn of the Race Management Team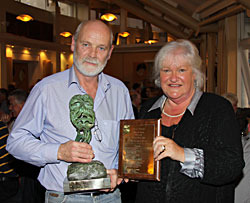 Commodore Breda Dillon presents the Lorna Townsend Trophy to Robert Kennedy
Registered in the Republic of Ireland. Registered No. 81187