National Match Racing Championships decided in chilly conditions
14 December 2014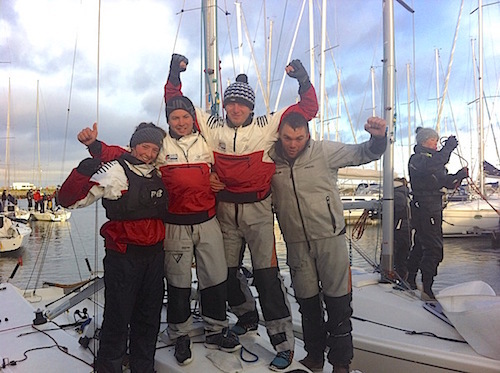 The much anticipated Irish Match Racing Open has been a roaring success albeit strong winds today curtailed the running of a full programme. An incredible 36 races were sailed on Saturday between dawn and dusk without a minute being wasted, with the fancied runners establishing a clear lead. When the lead boats had all raced each other, it was possible to obtain a clear result.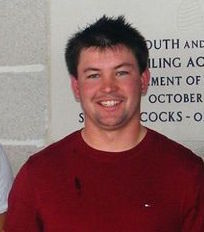 Competitors and officials enjoyed a sociable evening at the event dinner in the club on Saturday night with the raucous sing song being led by the umpiring team! Those with real stamina ventured on to Findlaters until the small hours.
Despite the late night, all crews featured on Sunday morning and given the forecast, it was decided to attempt to run semi finals and finals. Teams Lees, Vose, Grant and O'Leary went to sea to battle it out but after an hour or so returned with conditions having prevented the run-off.
The final standings were Mark Lees (left - Royal Thames Yacht Club) overall winner, Annabel Vose (420 World and European Champion and 2014 World University Match Racing Champion) runner-up and a great third-placed result for Howth's Graeme Grant - the first Irish boat and 2014 Irish National Champion. A fantastic weekend all round!
Report by event organiser Diana Kissane
Registered in the Republic of Ireland. Registered No. 81187