Close finishing for second weekend of Laser Frostbites series
09 November 2014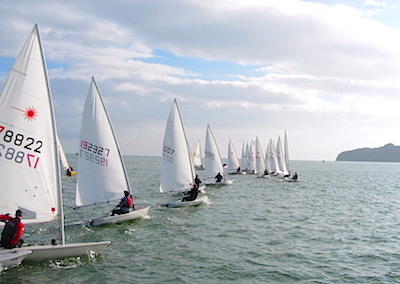 Thirty seasoned Laser sailors were greeted with a Westerly at 8knots, slightly calmer conditions than last week! The Race Committee had their work cut out for them as both the wind and fleet were making things difficult.
Date: 09/11/2014
Wind: SW, 5-8knots
Races sailed: R1 Windward Leeward & R2 Olympic Triangle
Race length: 38 min each
Leader, Standard: David Quinn
Leader, Radial: Aoife Hopkins
Leader, 4.7: Daniel Hopkins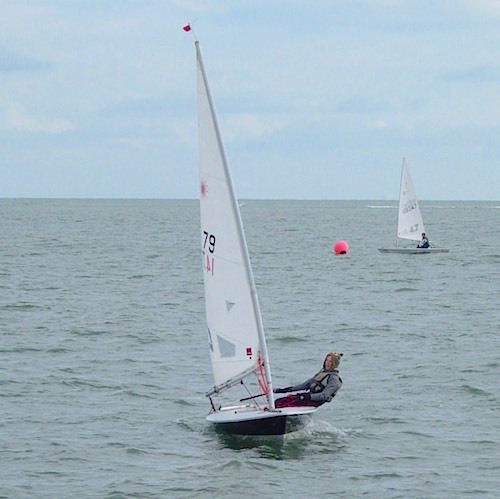 Race 1 - Standard fleet:
1. Dave Quinn
2. Oliver Keenan
3. Ian McSweeney
4. Darrell Reamsbottom
5. Darragh Kelleher
After a General Recall, the fluctuating wind delayed the restart and eventually stabilized from a SW direction. Taking no prisoners, the RC went with a Black flag and needless to say managed to catch one over the line early! Half of the fleet went left and the other right. Things started to get tricky at the top mark with the boats from the right just edging out those from the left. A bunch that included Daragh Kelleher, Ian McSweeney, Oliver Keenan, Ronan Cull, Dave Quinn and Mike Evans all rounded in quick succession. Those who stayed to the left of the run or up tide managed to make some good gains and round the LW mark in good position. Sailors jockeyed for position throughout the race as picking up the little puffs and shifts on the beat made for tight tactical racing.
Ronan Cull was the one and only sailor falling foul of the Black Flag, leaving Dave Quinn to take the bullet ahead of Oliver Keenan.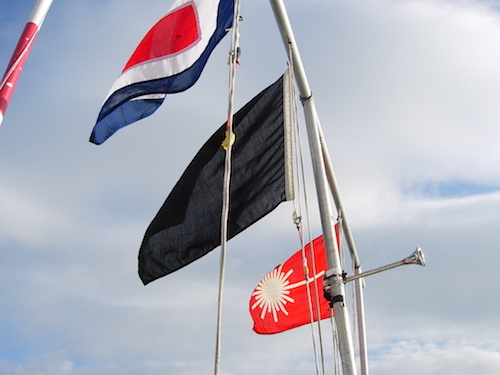 Race 2 - Standard fleet
1. Ronan Cull
2. Oliver Keenan
3. Daragh Sheridan
4. Darrell Reamsbottom
5. Dave Quinn
Race 2 got underway in lighter conditions after the wind veered back to the West. A clean start this time, and a last minute right hand shift biased the committee boat for the start. Some boats headed left, but the leaders came in from the mid-right once again! Dave Quinn and Troy Hopkins took the lead around the WW mark with the fleet in hot pursuit. Darrell Reamsbottom showed some great pace on the light air reaches to pull up to third by the Leeward mark, and eventually climbed to first early on into the second beat.
Heart Rates began to rise as the Race Committee shortened the course and sailors could see the finish line at the WW mark. The three boats left of centre were looking pretty good until Darragh Sheridan put in a "Brilliant Performance" (best of luck Daragh with the new book) on the last beat to throw the cat amongst the pigeons leading a bunch of boats in from the right in slightly better breeze. The wind died in the final third of the beat, and Ronan Cull showed good speed in the home straight to take the win. Closely followed by Oliver, Daragh, Darrell and Dave, who were only separated by a mere boatlength on the finish line.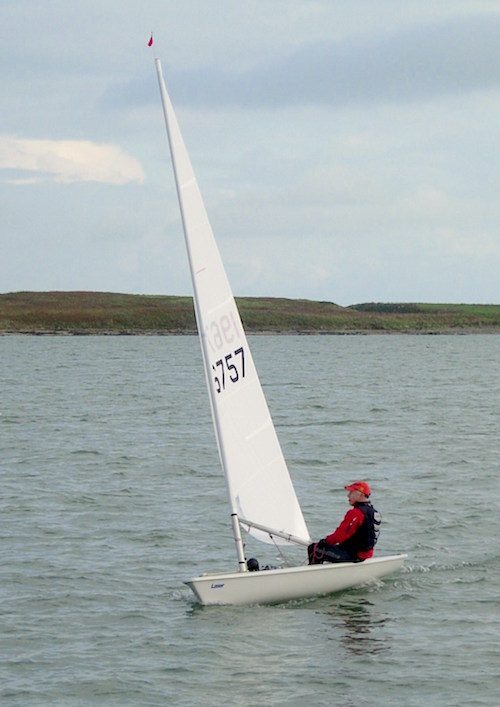 Registered in the Republic of Ireland. Registered No. 81187