Key Capital Private sponsor Spring Warmer Series
05 March 2013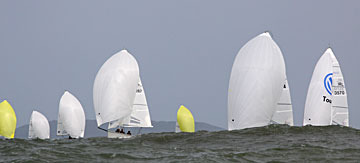 Key Capital Private are back again this year to sponsor the Spring Warmer Series which kicks off on Saturday, the 6th of April continuing for 3 consecutive weekends.
With an entry fee of 30 and the early Easter break to prepare the boats, there are no excuses for not being on the starting line. The J80's will be competing this year alongside Cruisers 1,2 & 3, Etchells, SB20's, J24's, Puppeteers and Squibs. The format will be the same as last year with two windward/leeward races back to back over three Saturdays in April.
See here for Online Entry, Notice of Race and Entry Form.
Registered in the Republic of Ireland. Registered No. 81187