ROMEOs plan next outing
28 September 2014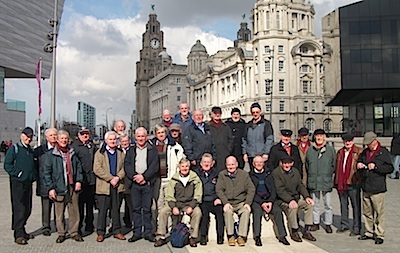 Having ended their 2013/2014 Winter series of outing with a visit to the Liverpool Maritime Museum on 26th March the "ROMEOs" (Retired Old Men Eating Out) are having the first of their 2014/2015 outings on Friday 3rd October. Having taken to the air for two outings in the past series they are beginning this series by chartering a cruise ship, further details at the end of this article.
The Liverpool Maritime Museum adventure began with an 8am Ryan Air flight to Liverpool and a public bus ride to the Museum where we were met by our guide for the day John Kearon. John, a qualified shipwright from Arklow worked for many years in the Museum as their Chief Conservatist. Living in Liverpool and now retired he continues to advises on the conservation of sailing vessels. John was the overseer of the conservation of our most famous historical yacht Asgard now on display in Collin's Barracks Museum.
John had arranged for us to visit and board many of the exhibits not normally open to the general public including the "De Wadden" built in 1917. She was a trading ship that carried coal, timber, stone and grain between Liverpool and ports in Ireland between 1922 and 1961. She was the last ship on the Mersey to use sails.
The Canning Graving Docks opened in 1765 are the oldest part of the Liverpool docks still in use are were used to maintain and repair ships. Shipwrights would scrape off barnacles-marine animals in shells which attached themselves to the bottom of ships. This was called graving.
After almost 6 hours of visiting the many exhibits throughout the vast area of the Museum a most enjoyable meal was consumed in an adjacent restaurant during which our Chief ROMEO Gerry O'Neill made a presentation to John Kearon and thanked him for organising a most enjoyable visit to the Museum. Pat Murphy has many photographs of sleeping ROMEOs on the flight home!
The next outing on Friday 3rd October has us starting the day with a sea passage across the vast Dublin Bay from Howth to Dun Laoire via the Dalkey Islands aboard the Dublin Bay Cruise ferry the St. Brigid. The crossing will conclude when we disembark at the National Yacht Club for lunch. It will be during the lunch that plans for future outings over the 2014/2014 season will be discussed.
The day will also allow us mark the loss of our good friend, colleague and ROMEO the late Seamus O'Carroll.
Report and photos by Pat Murphy
Top photo: The ROMEOs in Liverpool with Museum guide John Kearon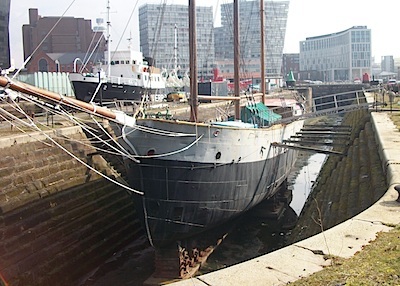 The De Wadden in dry dock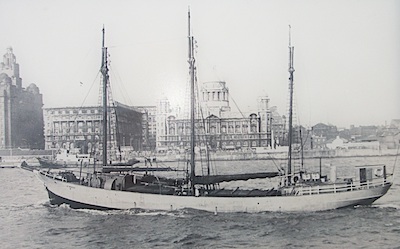 The De Wadden on the Mersey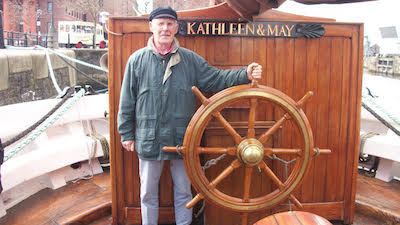 Cyril Gearon on the Kathleen & May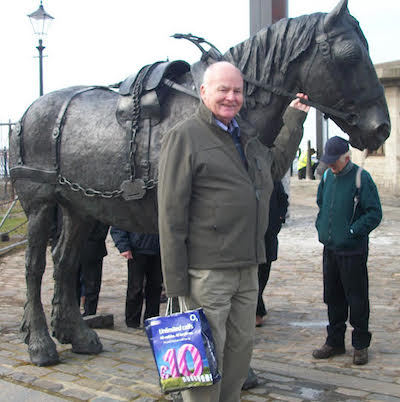 Gerry O'Neill and horse!
The Canning Graving Dock,1765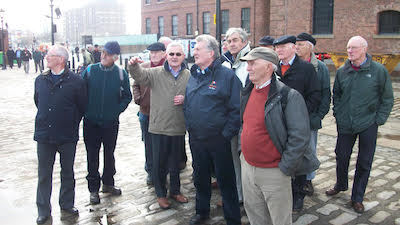 John Kearon with sunglasses explaining the Graving Dock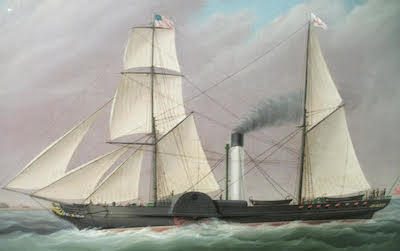 Sirius, the first British steam ship to cross the Atlantic from Cork in 18 days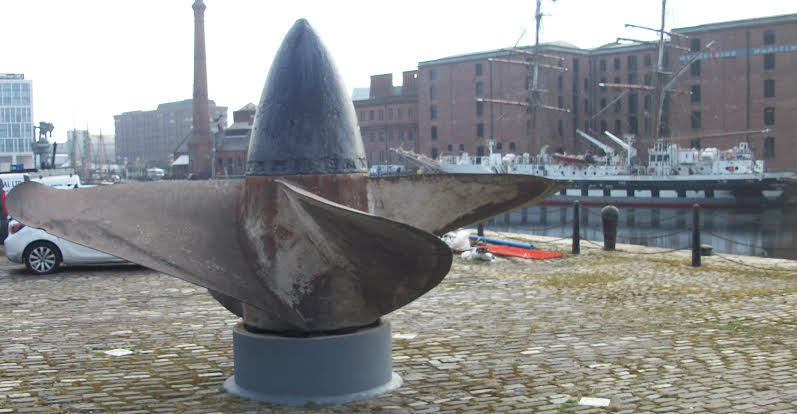 One of the four propellers of the Lusitania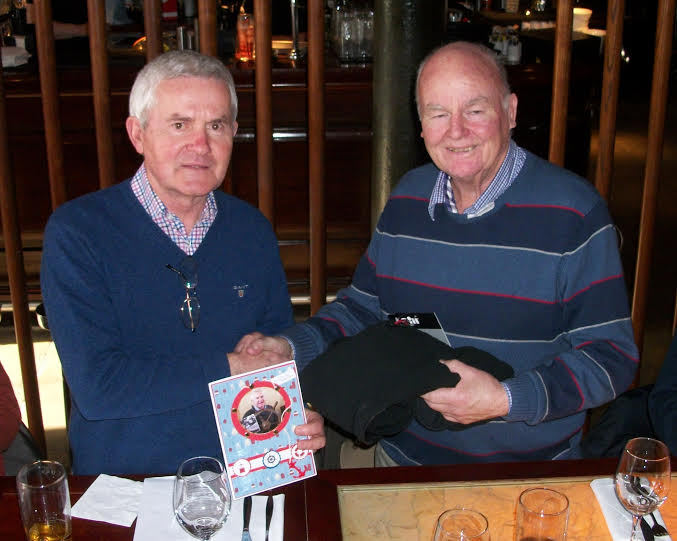 Chief ROMEO Gerry O'Neill making a presentation to John Kearon
Registered in the Republic of Ireland. Registered No. 81187