HYC nominated as ISA 'Training Centre of the Year'
17 February 2013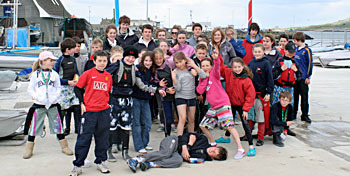 Howth Yacht Club has been nominated for the "ISA Training Centre of the Year" award 2012.
This is the fruit of the enormous effort put in by volunteers and staff alike over the last few years.
From Caroline Burke's Dinghy and Junior Affairs team, to Riain Timon and Stephen Harris' Powerboat School, to Graeme Grant's Coaching team, to all involved in the Youth Keelboat project and many other initiatives, our club has embraced training in innovative ways. These people's achievements have put a new vibrancy into the club and the programme's continued success will help secure the younger membership.
The Training Centre of the Year will be announced at the upcoming ISA Awards Ball on 2nd March.
Nominees for the various awards can be seen at www.sailing.ie/awardsball/en-gb/thenominees.aspx
Registered in the Republic of Ireland. Registered No. 81187