The Golden Globe Race and Pat Lawless
13 October 2023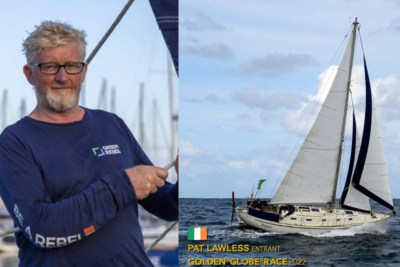 HYC is delighted to welcome sailor and adventurer Pat Lawless to the Club on Tuesday, 24th October, at 7:30 p.m. to speak about his Golden Globe project. In 2022, at the age of 66, Pat crossed the start line of a non-stop, round-the-world race that is sailed solo, without outside assistance or help from modern technology. Having sailed 7000 of the 30,000 miles, a failure of his self-steering gear brought his participation to an end in Cape Town. Undeterred, Pat intends to enter the 2026 GGR with his same yacht, Green Rebel, a SAGA 36.
The Race was first run in 1968. Sponsored by the Sunday Times, it was won by Sir Robin Knox-Johnston, sailing his 32-foot yacht Suhaili. The 2006 entrants will sail yachts between 32 and 36ft LOA, designed before 1988. It is expected that the winner will take around 250 days to complete the circumnavigation. To put Pat's challenge into perspective, only 200 people have sailed solo around Cape Horn and the great capes, compared to the 700 astronauts who have been into space! Only three competitors in the 2022 race completed the journey.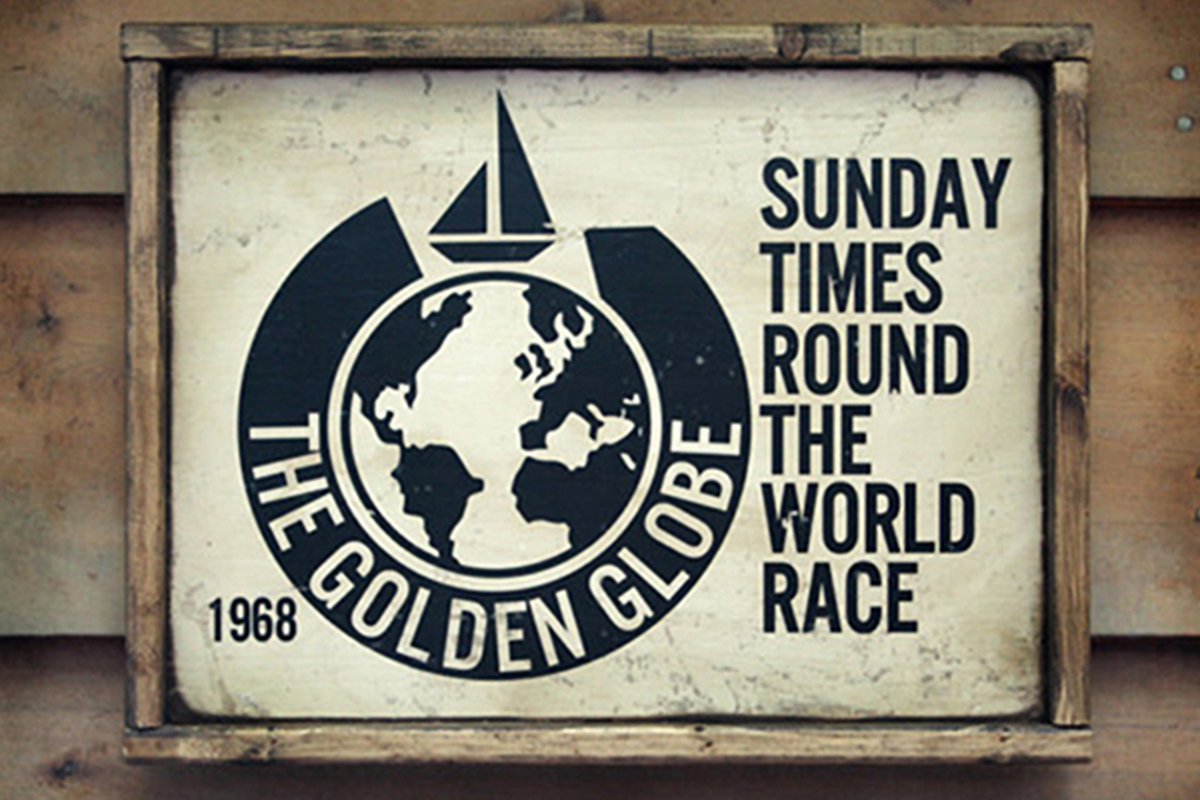 Pat was the second Irishman to compete in the GGR - in 2018, Gregor McGuckin was dismasted in a Southern Ocean storm and was rescued by an Australian frigate. So, a voyage for mad sailors? Come and hear Pat explain where his motivation comes from for such an adventure. He looks forward to answering questions on all aspects of the challenge. And you will hear of a past link with a similar adventure and HYC....all will be revealed on the evening!
The Golden Globe talk with Pat Lawless kicks off a series of talks at HYC on Tuesday evenings at the Clubhouse. See below for the current listing, and watch our socials for updates. If you are interested in hosting a talk at HYC, or want to find out more about any upcoming events, ring the office on 01 832 2141 or email [email protected] and let's chat!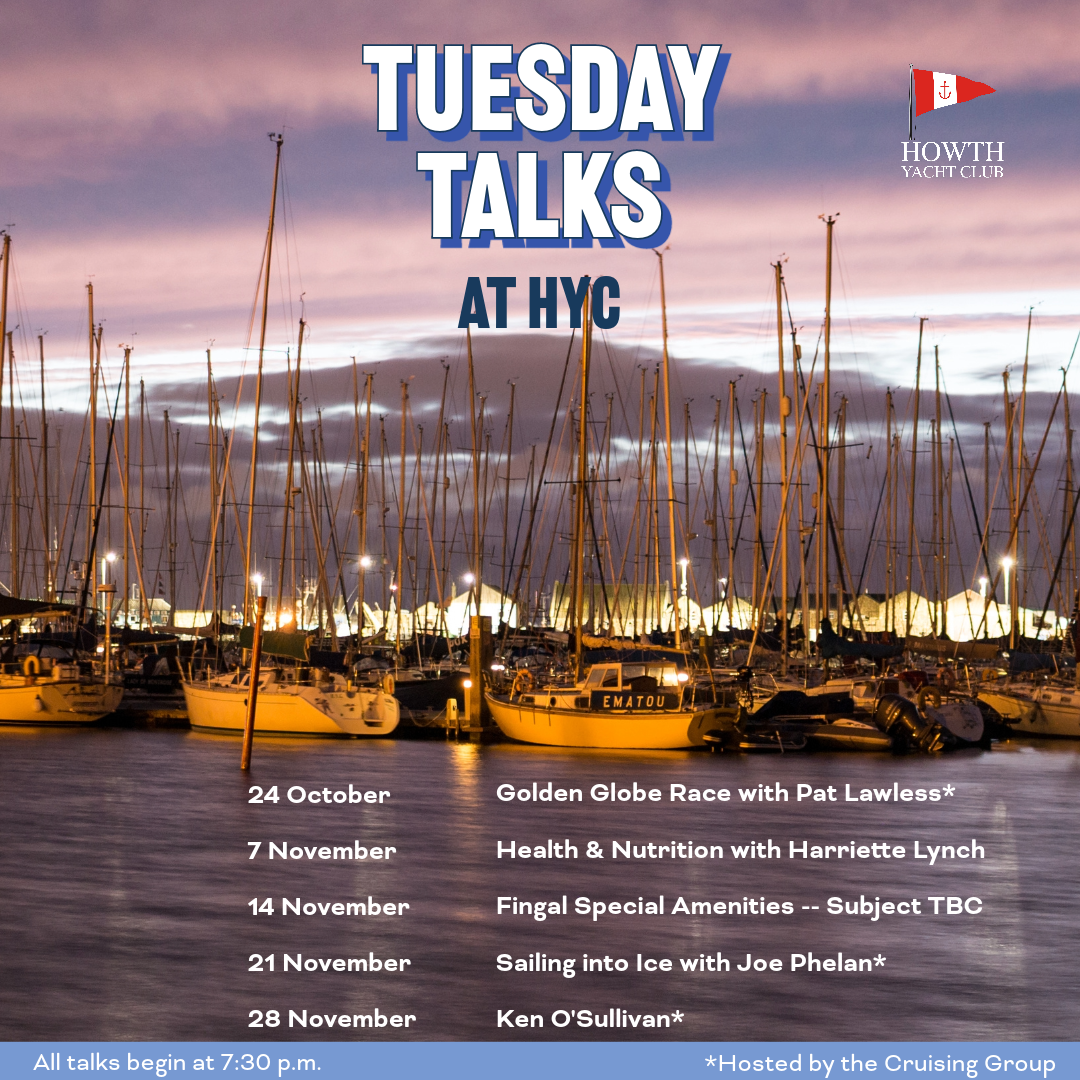 Registered in the Republic of Ireland. Registered No. 81187