HYC represented at the 2023 Rolex NYYC Invitational Cup
14 September 2023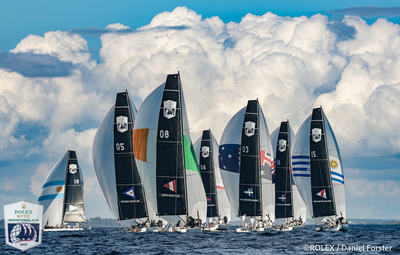 Racing is underway for the 2023 Rolex NYYC Invitational Cup, with HYC being represented by a crew lead by David Maguire. They are competing against 18 teams from around the world, sailing in the New York YC's club-owned fleet of IC37s.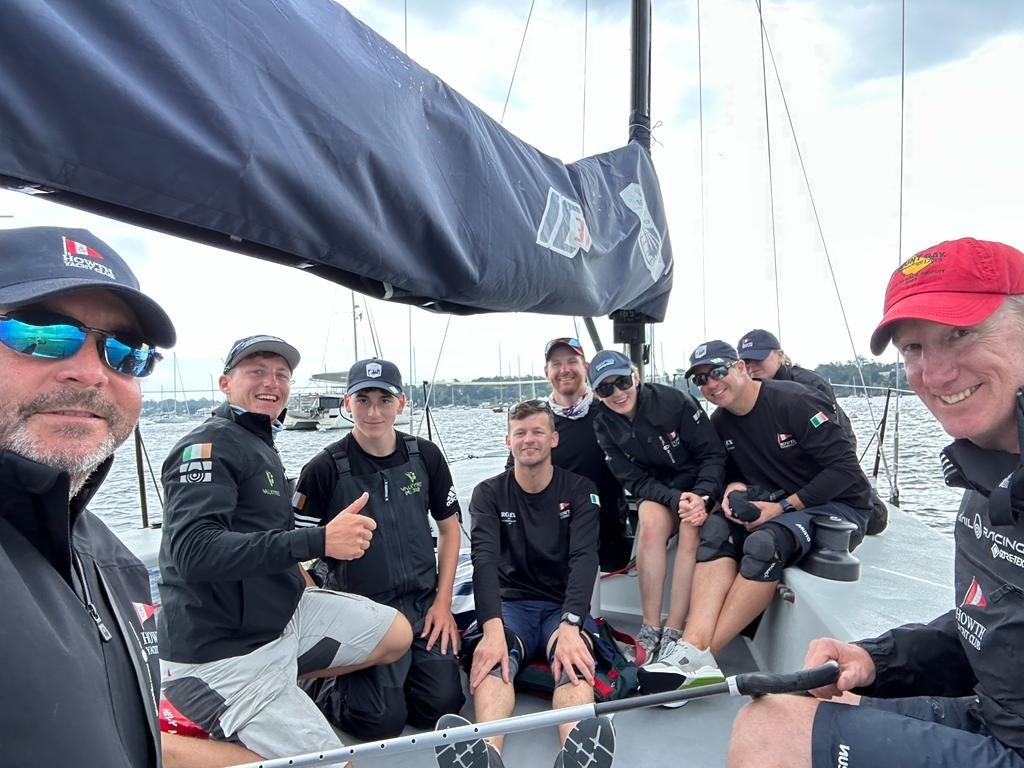 "This is the second time Howth have participated in the invitational and we were very excited to get that invite," Maguire told the New York Yacht Club. "This time around, we wanted to see if we could improve our results, but ultimately -- for us, and for me, I think -- what's particularly exciting is the Corinthian nature of the Cup, and the fact that we've got some of the best amateurs sailors in the world competing in a great one-design class. Very exciting, tight racing; and for us that's the pinnacle of Corinthian racing."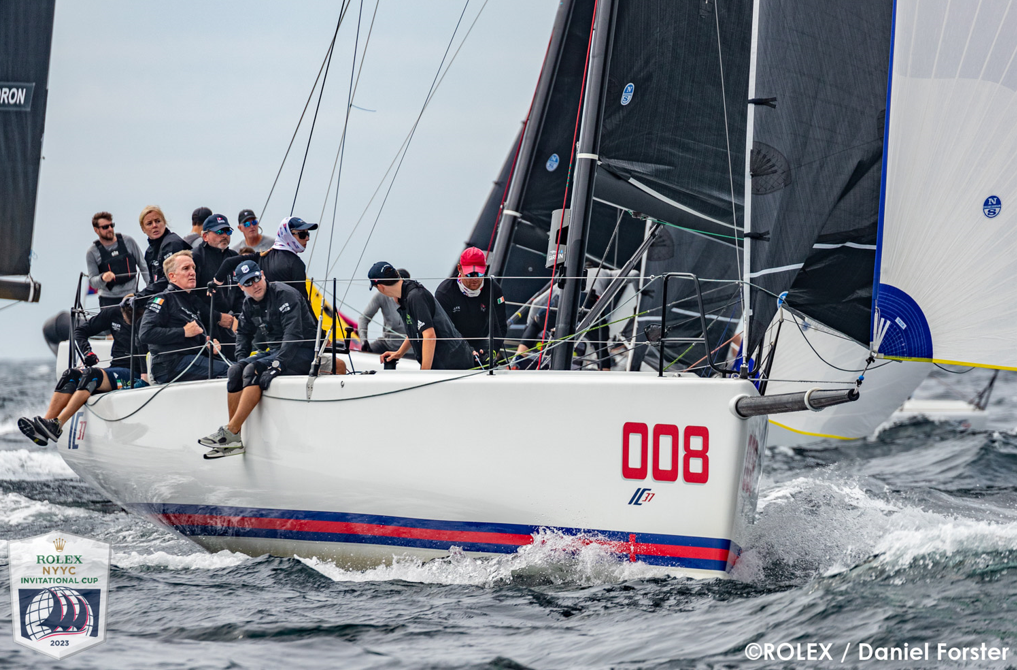 In the lead-up to the invitational, Maguire and his crew competed on the Cape 31 Race Circuit with a crew of seven. The Invitational will be raced in the IC37, a high-performance boat with a crew of nine.
"This is our first time racing an IC37," said Maguire. "The first thing we're really going to focus on is maneuvers, and crew maneuvers, and choreographing a crew of nine on the boat. And the second for us is boat speed and the different gear changes. So, actually competing in a regatta gives us the advantage that we can work on both of those key aspects."
A hurricane is forecast to affect Newport on Saturday, leading to the event schedule being revised to finish tomorrow, a day earlier than planned. After 4 races on the first two days, HYC currently hold 14th place, one place ahead of Royal Cork YC and just 10 points off 7th place. No race discards are allowed so every result must be fought for in the knowledge that they all count.
You can read more about the Invitational on Afloat, and racing can be viewed live by following the link on the event website - https://nyyc.org/2023-rolex-nyyc-invitational-cup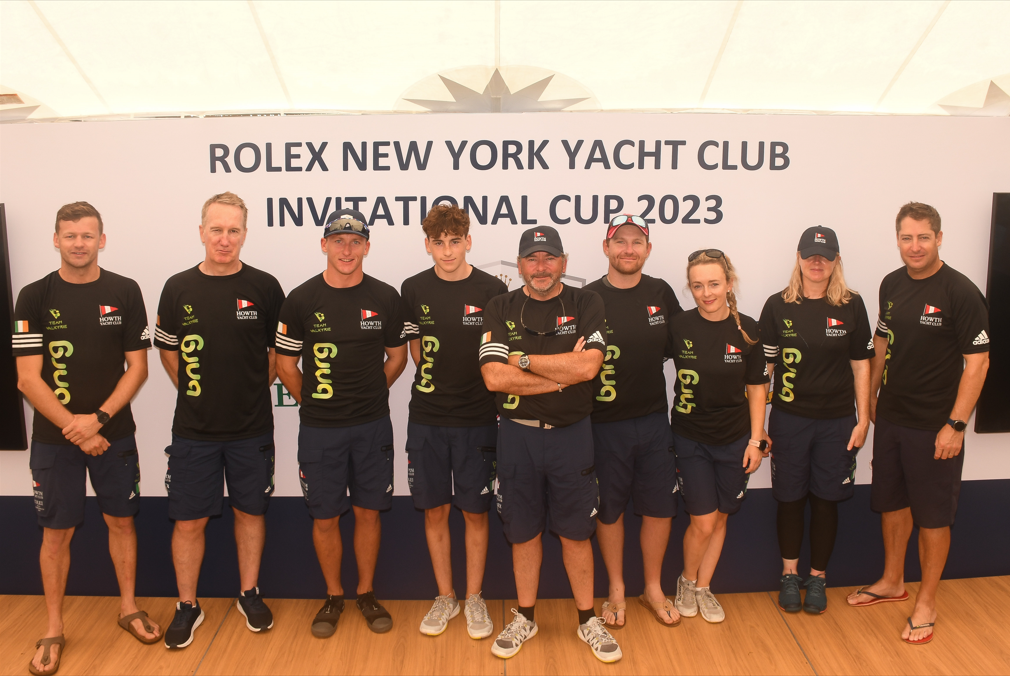 Registered in the Republic of Ireland. Registered No. 81187