A stormy start and a strong finish for the ILCA Nationals
21 August 2023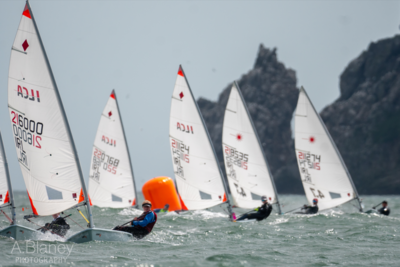 The ILCA (Laser) National Championships were held at Howth Yacht Club over the weekend, and if you were anywhere near the Club at noon on Friday, 18 August, you know how impressive that statement really is. With 30-knot winds and very rough seas on Day 1, the race officers made the difficult decision to cancel racing. While remnants of the storm had them wringing their hands again on Saturday morning, wind had moderated to a manageable 15-20 knots by the time sailors reached the race course, so Day 2 was able to go ahead, if slightly delayed. Strong breezes meant sore bodies all around (and breakages that kept the rescue team busy), but no one can say the action wasn't jam-packed as ILCA fleets 6 and 4 completed three races, and ILCA 7s completed four of their own. Choppy conditions from the south-easterly breeze, along with leftover swell from the easterly from days prior made it a challenging race course. Sunday's Day 3 provided gorgeous weather and a welcome 12-20 knot breeze, so Scorie and her team completed 4 races for each of the fleets.
In the ILCA 4s, Lucy Ives showed great consistency, only counting podium finishes. Ciara McMahon and Viktor Samoilovs both had strong results as well, having seen much more challenging conditions during their regular appearances in the HYC Dinghy Frostbite series, no doubt.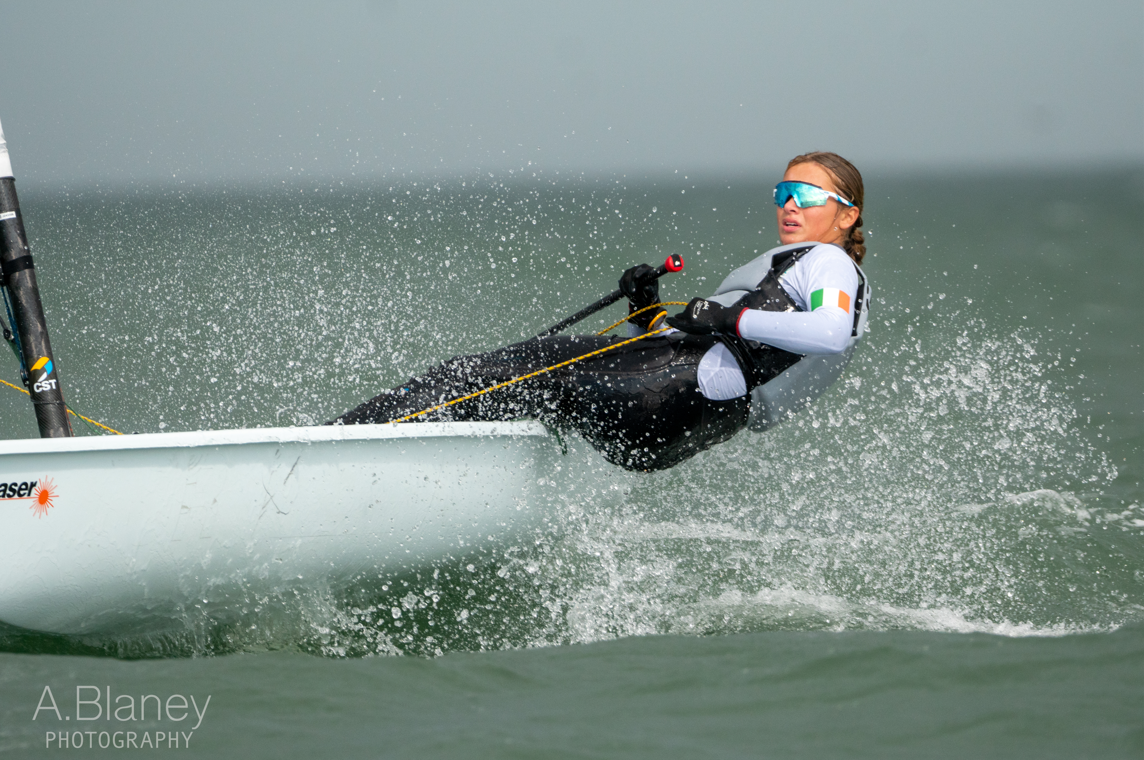 Other regular Dinghy Frostbite participants Rory Lynch, Dan O'Connell, Oisin Hughes and Daragh Kelleher all achieved strong top 10 finishes in the ILCA 7 fleet, but in the end it was Jamie McMahon who took the win -- by a very tight margin -- his consistency paying off. In fact, ILCA 6 and 7 fleets were extremely close on the podium, with only a point separating first and second in both. In the ILCA 6s, Sienna Wright was First Lady, and has won herself a place to represent Ireland at the Youth World Sailing Championships. Her brother, Rocco, took 5th overall in the very competitive fleet, which also included HYC sailors Charlie Keating, Cillian Twomey, and Dylan Cassidy.
Howth Yacht Club was the host with the most, with food and entertainment ashore for all sailors each day, with the photos from the days action up on the screen. Brilliant photos on the water are still flooding in, if you'll pardon the pun, from Annraoi Blaney, and will be updated in the photo gallery soon, so watch this space. It was a great weekend for Irish ILCAs, between our National Championships and Finn Lynch qualifying Ireland for the Paris 2024 Olympic games. (Incidentally, Finn's older brother, Rory Lynch, came 5th in the Nationals in ILCA 7s.) Ultimately, under difficult conditions and with tricky weather for two of the three racing days, a huge thanks is owed to Race Officer Scorie Walls & her team, all the umpires, rescue, sponsors (Rooster), Jill Sommerville, Aideen Doran and all the HYC staff. There was a huge effort from all involved to make the ILCA Nationals a success, and it was a weekend that won't soon be forgotten!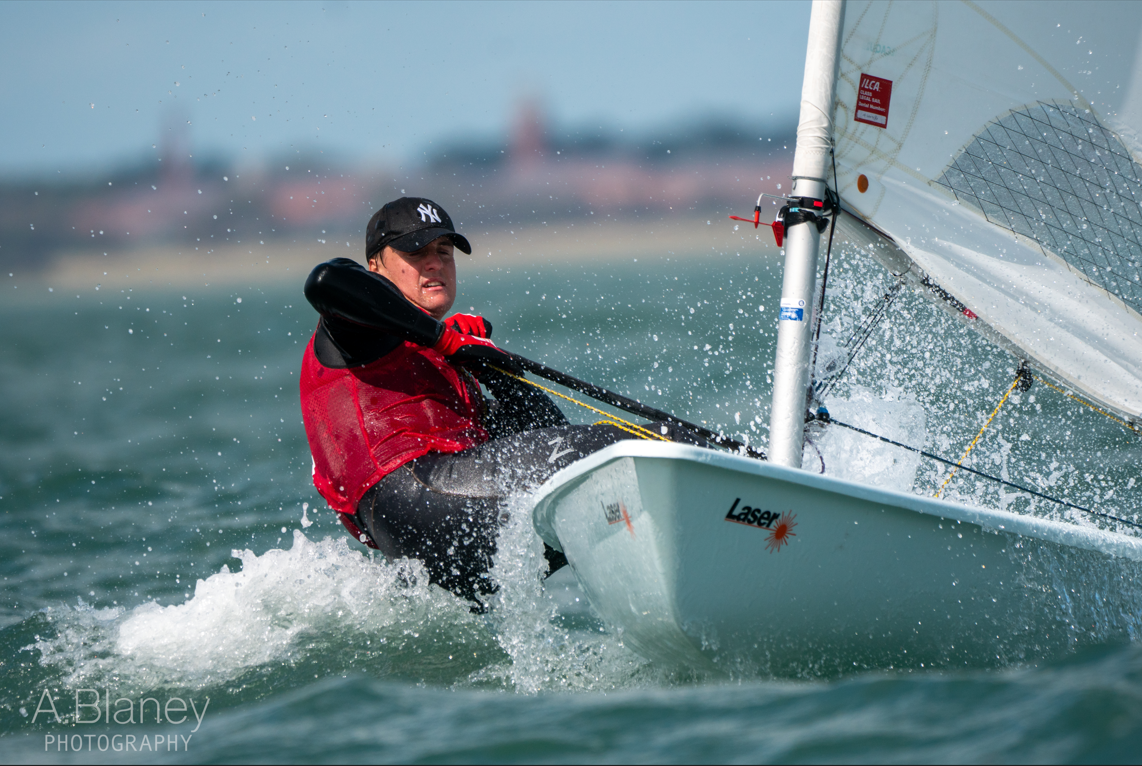 Registered in the Republic of Ireland. Registered No. 81187