The monday.com ICRA National Championships is expecting an Indian Summer
17 August 2023
With just three weeks to go, entries numbers are rising for the monday.com ICRA National Championships and J24 Nationals, and organisers are expecting last month's disappointing weather to pay off in September, in the form of an Indian Summer over ICRA weekend, 8-10 September, 2023.
Read on for the press release from the Irish Cruiser Racing Association, and get your entry in as soon as possible!
The Commodore of the Irish Cruiser Racing Association (ICRA), Dave Cullen, has reported strong entries for the monday.com ICRA National Championships incorporating J24 National Championships with three weeks to go.
ICRA and Howth Yacht Club are very encouraged to see entry numbers at over 40 boats, with three weeks left to go before the event.
Even more encouraging is to see several notable visitor boats attending, including the highly fancied Jelly Baby and Anchor Challenge from Cork, together with Hijacker and Final Call II from Northern Ireland.
Defending 2022 ICRA Overall National Champion, John Maybury's successful Joker II is also entered, having recently had huge success in Kinsale during Sovereign's Week, whilst a number of local hot shots, including Snapshop, Dux, Checkmate XX, and Storm are ready to fend off all visitors whilst providing a very warm welcome at Howth Yacht Club.
The J24 fleet will provide a strong presence, with up to 25 boats expected including a number of under-25-year-olds; K25 boats were part funded by ICRA.
Howth Yacht Club is hopeful that the rain will run out, and an Indian Summer has been ordered for 8th-10th September.
Howth Yacht Club have arranged camping and campervan facilities at Deer Park nearby, in order to offer accommodation options for those traveling from around the country.
The Howth Harbour Master has been very accommodating to the fleet, offering temporary berthing in the Fishery Harbour, thereby delivering safe and comfortable facilities to all competitors during the spring tides over the weekend.
Entry can be made by heading to the monday.com ICRA National Championships 2023 Incorporating J24 National Championships Open Event page, and more information can be found on the Event Website.
You are all welcome.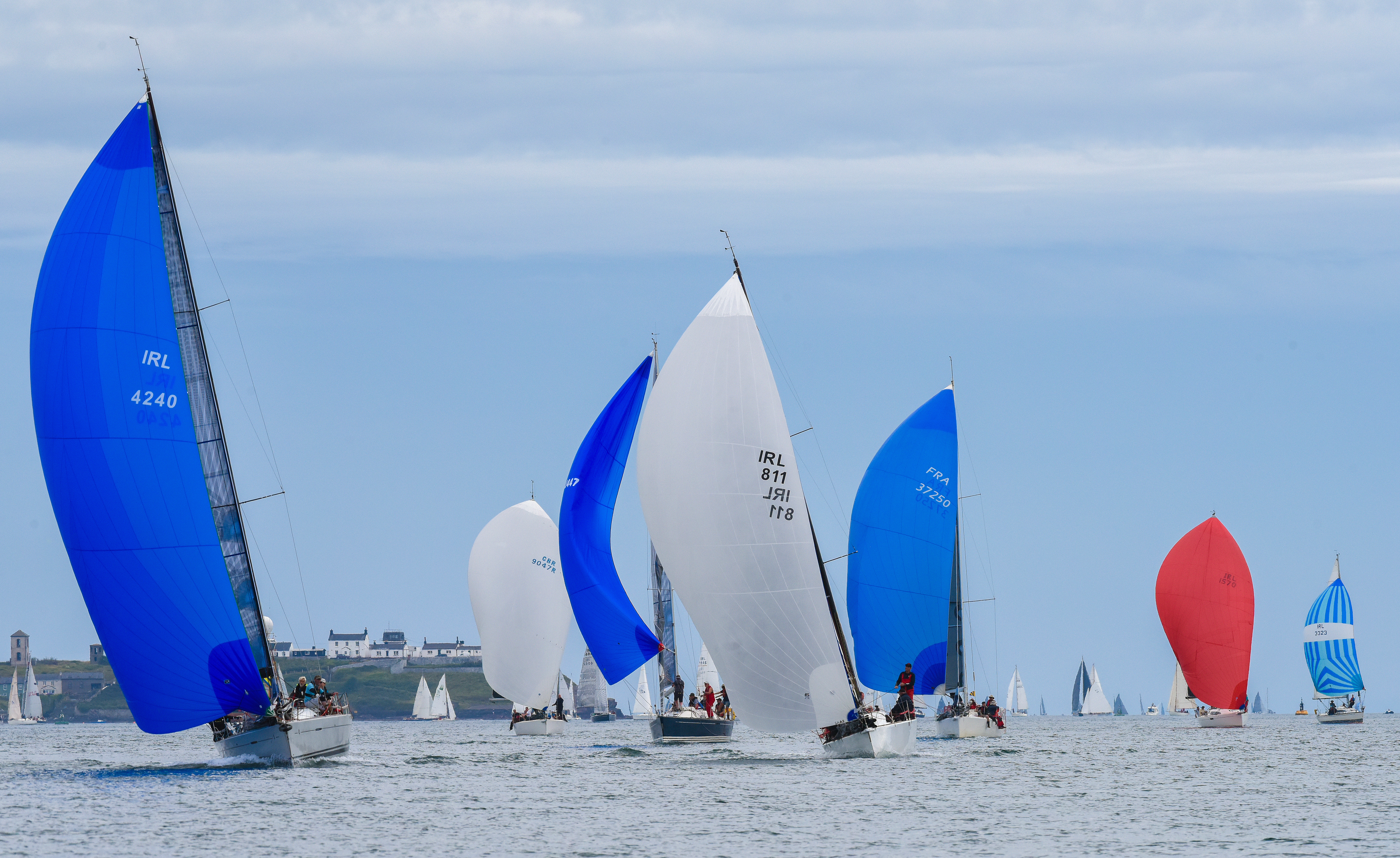 Registered in the Republic of Ireland. Registered No. 81187