HYC Juniors on the boards at Optimist Ulster Championships
22 June 2023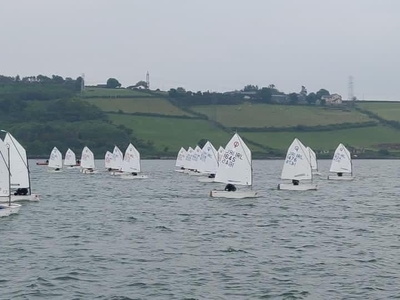 The weekend of 17/18 June saw 76 Optimist sailors descend on East Antrim Boat Club in Larne, Northern Ireland, for the 2023 Optimist Ulster Championships. HYC was represented by Cian Spain in Regatta Racing, Sarah McLoughlin in Junior Main, and Kate Spain in Senior Main fleets, respectively. Saturday morning saw the competitors greeted with a damp, dull day and not much breeze but after a short delay ashore the Regatta Fleet were soon launched and assembled on their race course close to the club, followed shortly after by the Main Fleet who were positioned further up the lough to the south of the club.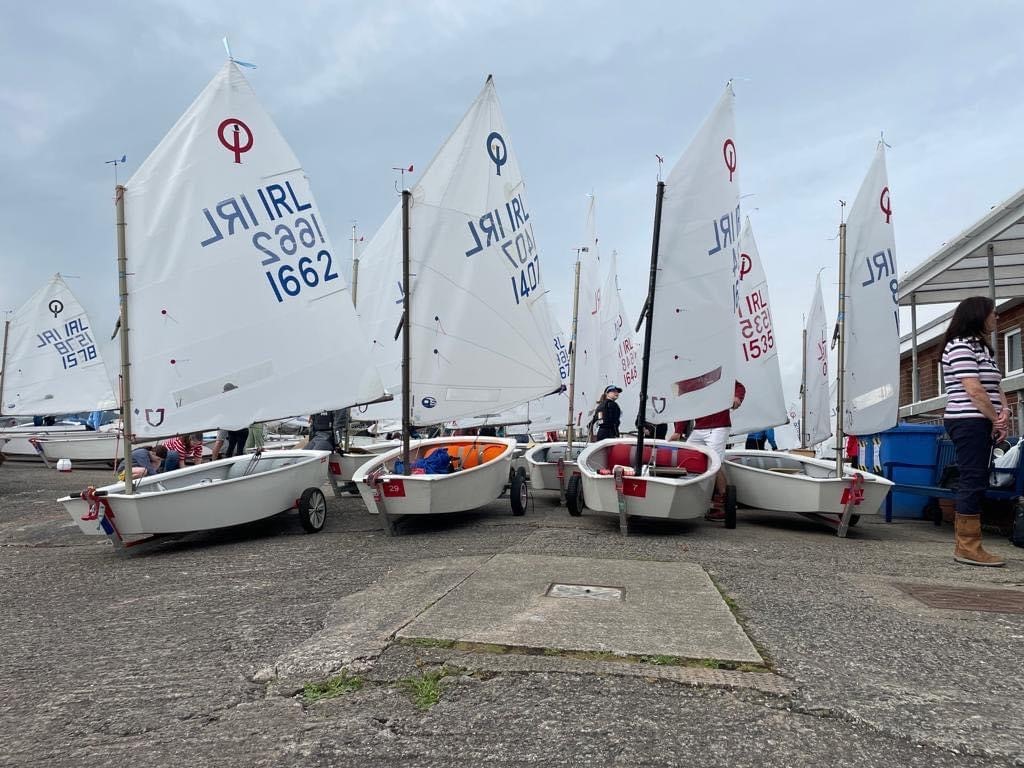 Despite the light and sometimes fickle conditions the Regatta Fleet managed 3 races on the Saturday with the Main Fleets completing 2 races before their 3rd race of the day was abandoned as the rain cleared and a fleet of happy sailors soon hit the shore for food and socialising laid on by the club after their short commute home from their respective race courses.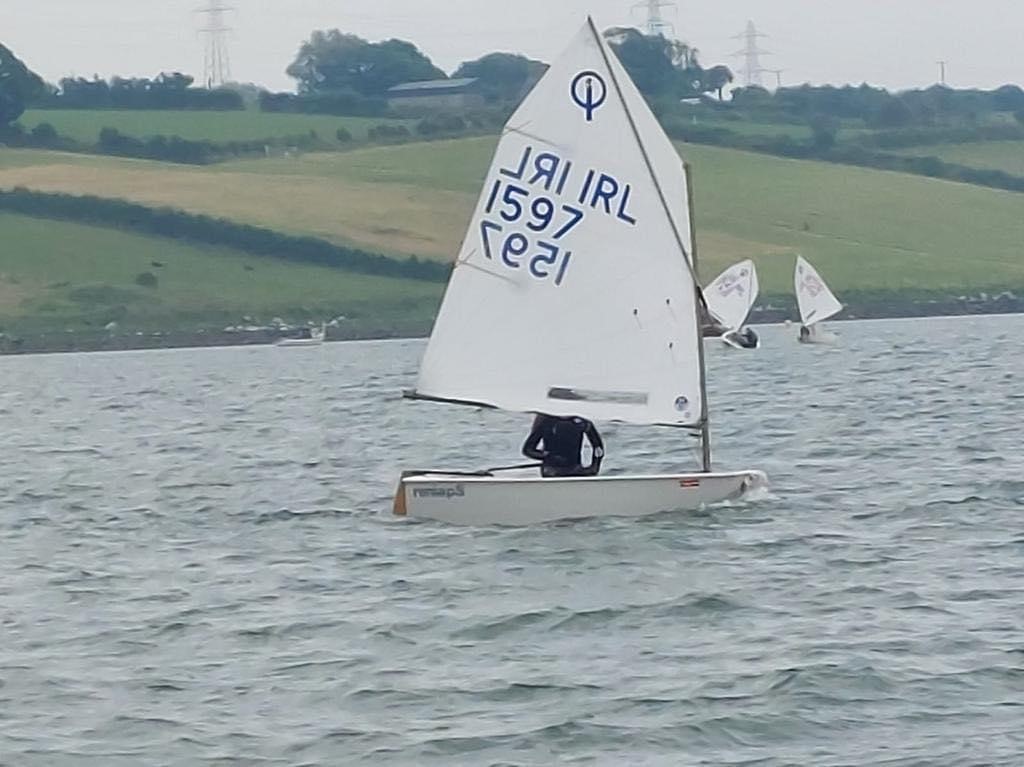 Sunday dawned much brighter with the forecast of a steadier breeze and all fleets launched on time for their scheduled starts. The breeze, however, remained somewhat fickle with a glassy sea outside the lough but somehow a gentle breeze funnelled down the lough for the day and remained just strong enough for all fleets to complete an additional three races each.

After some snakes and ladders, Cian finished 15th overall in Regatta Racing, Sarah was 21st in Junior Main and Kate 6th overall at the top of Senior Main. A special mention also goes to Harry Dunne, who was not at the event as he is currently representing his club and country at the International Optimist World Championships, being held on the Costa Brava in Spain this week.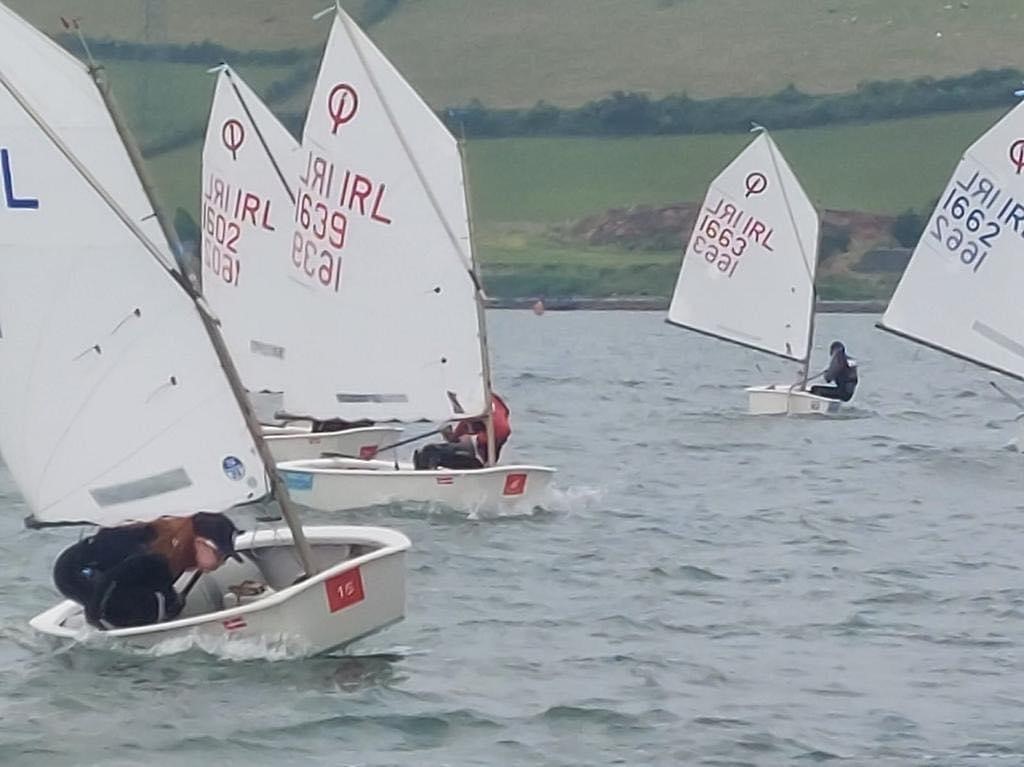 Entries are filling up quickly for the next event on the calendar, the Munster Championships being held in Dunmore East by Waterford Harbour Sailing Club over the weekend of 1st and 2nd July and it promises to be a great weekend both on and off the water. Details can be found on www.iodai.com and please don't hesitate to get in touch with Class Captain, Mark McLoughlin, if you have any questions or need help in making arrangements to attend. There really is a fleet for everyone, from novices right up to international standard sailors, and a chance to make friends for life.
Registered in the Republic of Ireland. Registered No. 81187