The ROMEOs take on Berlin (and a very special birthday)
02 March 2023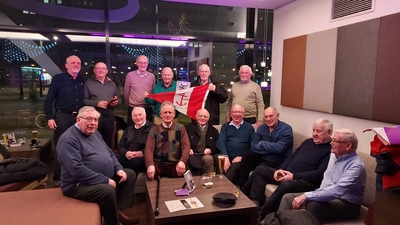 ROMEOS first trip of 2023 was to BERLIN on 28th February.
Flight arrived on schedule. Train tickets were purchased at the airport for the train to Berlin Radisson Hotel.
On check-in at the hotel, passports I.D. were presented at the reception.
One of the receptionists was heard commenting to a colleague: Herr Geran wird am 2. März 90 Jahre alt. Wir sollten die Sicherheit informieren, diese Typen könnten außer Kontrolle geraten. Sie sehen nach Ärger aus.
(Mr. Geran will be 90 years of age on 2nd of March. We should inform security, these guys might get out of hand. They look like trouble.)
On the following morning after a good hearty breakfast, the ROMEOS go on the organised bus tour of Berlin. The bus tour was enjoyed by everyone. The sites of Berlin were fascinating. The tour returned to the hotel and ROMEOS dispersed to their various rooms and did their utmost to look the part for a very special pre-booked night in a very famous Berlin Restaurant. There was a fantastic meal and a few beers were enjoyed.
At one second past midnight, into the 2nd of March 2023, a very special ROMEO became 90. The chief ROMEO; Gerry O'Neill presented the birthday boy Cyril with a Howth Yacht Club Burgee and a specially commissioned birthday card, which had been signed by ROMEOS and friends. The Happy Birthday Song rang out in superb choral fashion by the ROMEOS, restaurant guests, staff and the Berlin Philharmonic Orchestra; all joined in, maybe.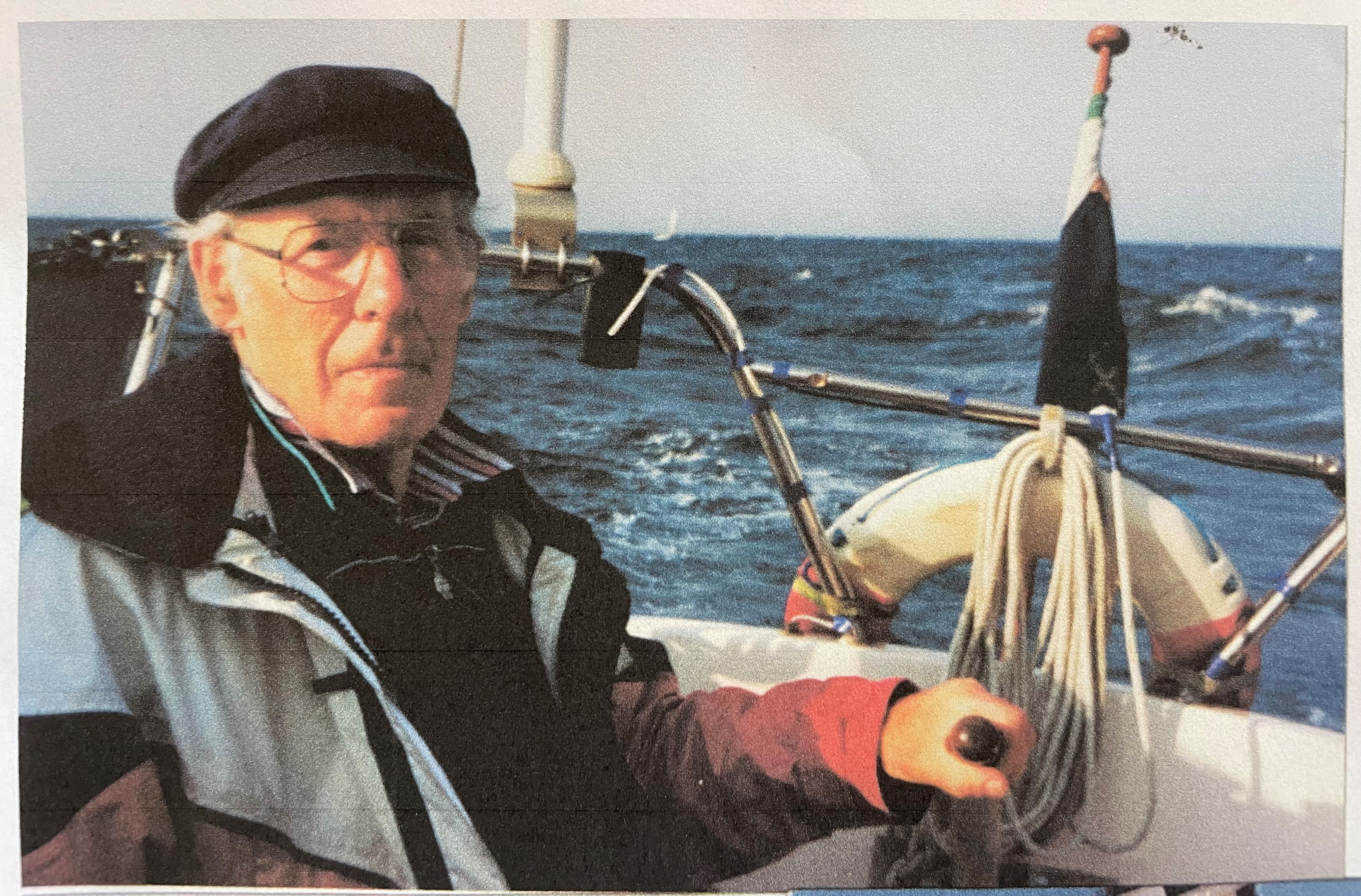 After the presentation hullabaloo, all hell broke loose. What Cyril had to say to the Chief Romeo could not be published. The strict secrecy of the Gerin Clan had been breached by ROMEO subterfuge.
It is anyone's guess what other surprises and skulduggery is in store for Cyril for the rest of the birthday celebrations.
Registered in the Republic of Ireland. Registered No. 81187