Puppeteers celebrate a brilliant 2022 with prizegiving and dinner at HYC
27 February 2023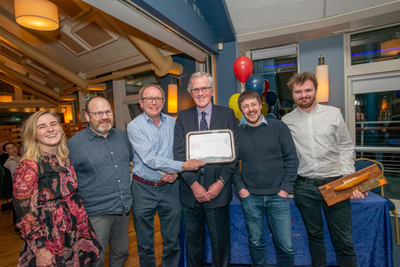 This year, 2023, will mark 40 years of Puppeteer 22 racing in HYC -- the first four boats of this new design raced in 1983, with Cruisers 3. It was the following summer, with the arrival of more brand new Puppeteers, that the class got their own start...And rest assured, we will be celebrating that anniversary in due course!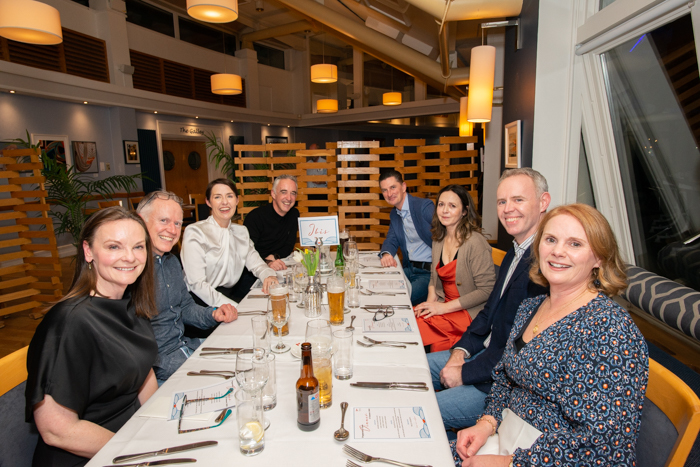 Following two years of Covid restrictions, and with 23 boats back racing regularly on Tuesdays during summer 2022, the Puppeteer class prizegiving dinner on Friday, 27th January, was always going to be a happy occasion. Some 80 of us gathered to eat fine food -- courtesy of Marcel and team --and to cheer and congratulate the helms and crews of the 14 boats who received prizes. Even a cursory glance over the season 2022 results of this fleet, the largest in the Club, will reveal keen competition in all parts of the fleet; every place in every race was indeed hard-won.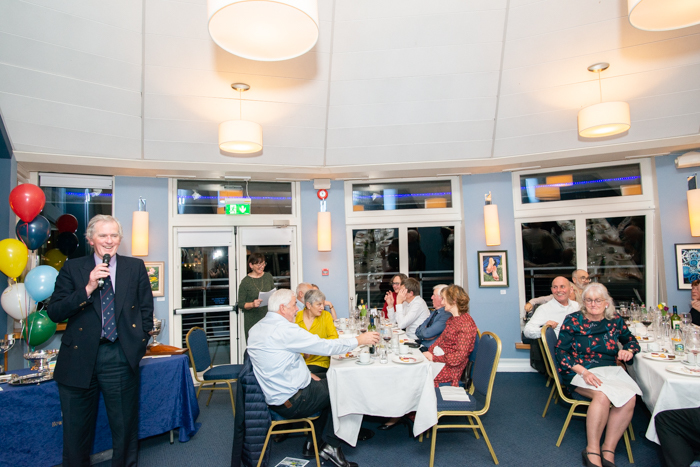 Prizes were presented by the Commodore (and Puppeteer sailor), Neil Murphy.
Winners on scratch, were:
Series 1- Harlequin (David Clarke),
Series 2- Yellow Peril (Neil Murphy/Conor Costello),
Series 3- Schiggi Schiggi (Paul & Laura McMahon)
Not to mention the Mini-series winner, Trick or Treat (Alan Pearson/Alan Blay), with many more boats snapping at their heels.
Handicap honours were shared between:
Geppetto (Edward OReilly/Mary McDyer); series 1 and 3
Papagena (Kieran Barker); series 2 and 4
While numbers for Saturday racing (always sunny on Saturdays) remain smaller, these races are as keenly fought. Top prizes went to:
Mojo (Francisco Martinez); series 1 and 3
Papagena (K Barker); series 2
Recognition for consistent performance overall went to Trick or Treat, who won the Brian Hegarty Salver for the third year in a row. Handicap season overall winner of the Levante Salver was Papagena.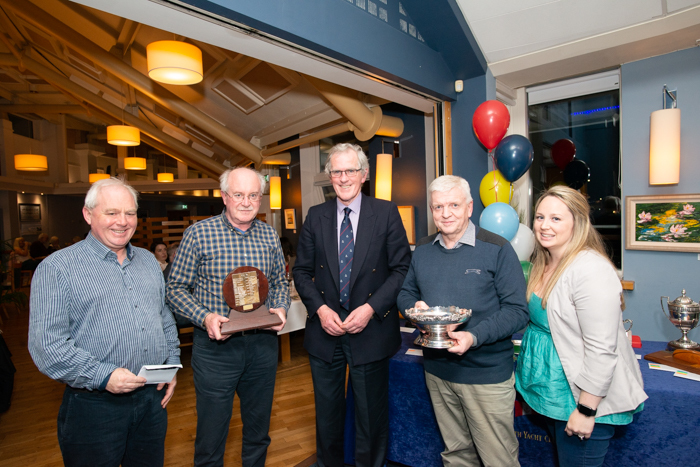 Thanks to Roz Byrne for photographs, and to Frank and front-of-house staff for their excellent service. Thanks also to Ian, Karen and Melissa in the main office who are always so helpful.
And here's to a brilliant anniversary year ahead for the Puppeteers!
--- Report by Mary McDyer
Please click here for the full photo gallery.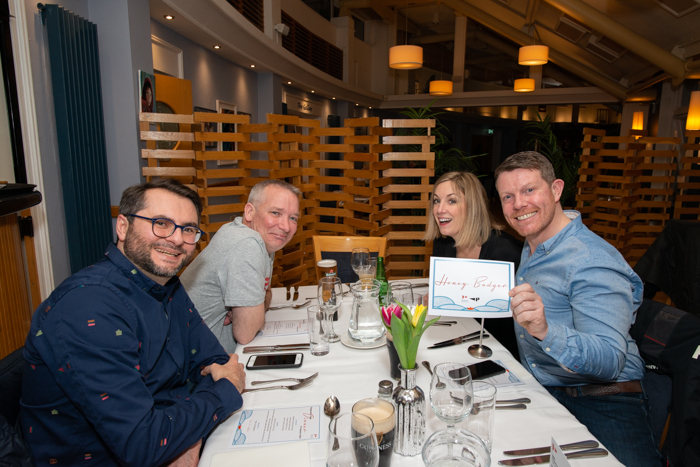 Registered in the Republic of Ireland. Registered No. 81187