From humble beginnings to an ILCA Centre of Excellence
25 January 2023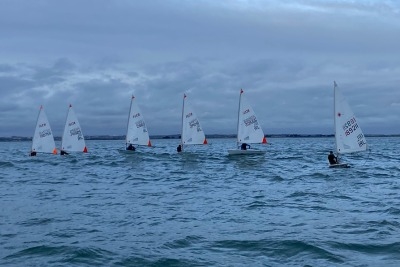 Junior ILCA sailing is on the rise again in HYC! You might have seen growing activity on the water over the last few weeks, as a coaching programme for Junior ILCA 4 (used to be Laser 4.7) and ILCA 6 (used to be Laser Radial) sailors gathers momentum.
We're really fortunate that Aoife Hopkins has committed to coach the group between now and the Youth Nationals, which will be held in HYC over Easter. Aoife brings her valuable experience from campaigning internationally at the highest level in this class in recent years, to pass on to our Junior sailors. There's a coaching session planned for every weekend from the start of January right through to this event in April, with one weekend each month having a session across both days.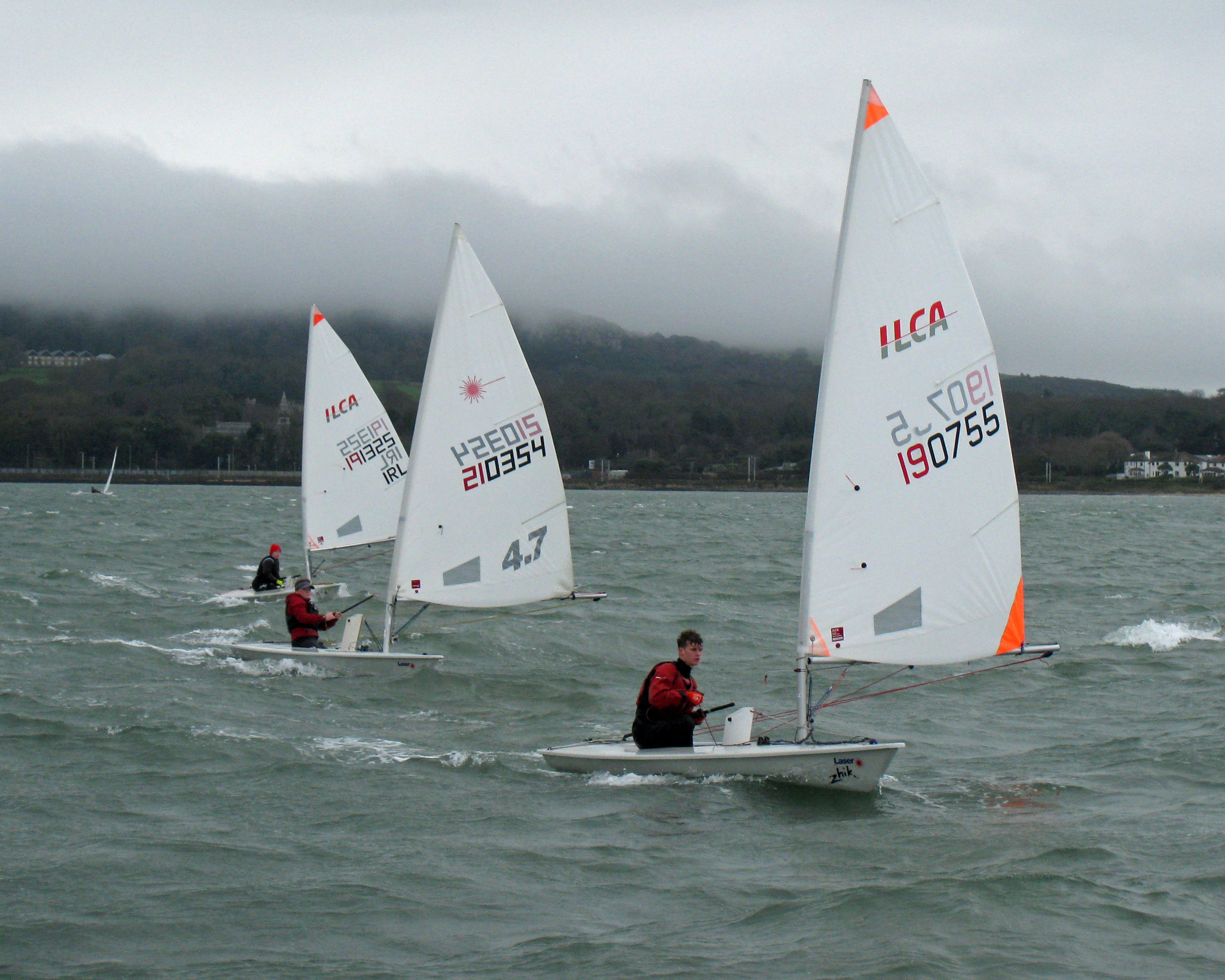 The group has grown from small numbers, up to a group of 16 sailors at the last count, with sailors having recently joined HYC from Malahide, Rush and Dun Laoghaire to avail of the coaching programme. The Saturday sessions over the next few months are focused on improving boat handling, rigging and controls, and getting the boats going as quickly as possible through better sailing techniques in different conditions. The Sunday sessions are being run alongside the Frostbites, and these are focused on better race preparation and strategy, with Aoife observing the sailors in action. All these skills will help the sailors in their preparation for the season ahead.
In past years, we haven't seen much Junior participation in the Frostbites, but this is now starting to change. 11 of the group were out racing in the Frostbites recently on 22nd January; the ILCA 4s even justifying their own start with nine boats.
The group is suited to sailors who have experience of racing ILCAs or who are moving on from racing in other classes. The objective is to help sailors compete better in regional and national events. If you're interested in finding out more, give Eamonn Twomey a shout at 086 2519895.
--- Report by Eamonn Twomey
Registered in the Republic of Ireland. Registered No. 81187